About CoinGate
CoinGate is a Lithuanian-based fintech company founded in 2014. The payment gateway offers cryptocurrency payment processing services for businesses of any sizes. Permission-based account management, fiat payouts to the bank account and brand new email billing feature are just a few reasons why CoinGate has become a go-to payment processor for many.
The company brings cryptocurrencies closer to mass adoption by offering several methods to set up cryptocurrency payments for any website or physical store. Options include payment buttons, web PoS application, API integration and official plugins for the biggest e-commerce platforms.
Besides merchant services, CoinGate also provides a platform for buying and selling numerous crypto-assets with a single payment. Customers can choose from such purchasing methods like credit/debit cards, SEPA bank transfer or mobile balance, or sell their coins for fiat.
VISION FOR THE FUTURE
Our milestones
July 2014
The legal basis of CoinGate is established as JSC "Virtualios Valiutos"
JSC "Virtualios Valiutos" was registered in Lithuania.
March 2015
CoinGate goes live
A team of three people start working on a product.
April 2016
1,000 users registered
CoinGate celebrates the company's first significant milestone.
May 2017
10,000 users registered;
First in the market to launch phone payments
CoinGate also becomes first in the market to launch phone payments.
December 2017
SegWit support launched;
100,000 payments processed
As CoinGate implements SegWit support, 100,000 payments are already processed.
May 2018
Litecoin and Ethereum implemented
CoinGate becomes more than just Bitcoin payment processor and adds first two altcoins.
July 2018
Bitcoin Lightning Network on the Mainnet
Thousands of merchants start accepting Bitcoin via Lightning Network with the help of CoinGate.
November 2018
ERC20 token listing launched
CoinGate starts implementing Ethereum-based tokens on demand.
February 2019
XRP, Tron and Litecoin Lightning Network is on
CoinGate is expanding the portfolio of accepted cryptocurrencies; becomes the first payment processor to support Litecoin Lightning Network payments.
August 2019
Major system upgrade: introduced account permissions
CoinGate launches a major system update by introducing permission-based business accounts.
October 2019
700,000 payments processed
CoinGate finishes the year by crossing 700,000 payment mark.
June 2020
Company name changed
JSC "Virtualios Valiutos" is renamed to JSC "Decentralized".
Meet our team
People who make the gears turn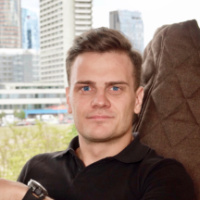 Dmitrijus Borisenka
Co-Founder and CEO
An enthusiastic entrepreneur with 10 years of experience in multiple ventures, Dmitrijus is involved in the crypto sphere since 2012 as an investor and Blockchain evangelist. He cannot imagine his life without endurance challenges, morning coffee and electronic music. At CoinGate, Dmitrijus is the one leading our product vision and strategy.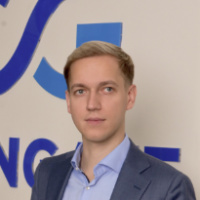 Jonas Gilys
Co-Founder and CFO
As a Computer Science graduate, Jonas has an amazing eye for detail and will spot anything out of the ordinary in seconds. An avid traveller who cannot stay in one place for too long, he deals with most of operational and financial matters of CoinGate, usually from the craziest places in the world.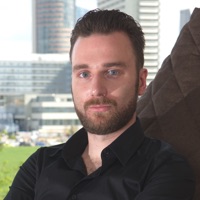 Irmantas Bačiulis
Co-Founder and Lead Developer
Irmantas is the virtuoso architect who engineered the entire back-end of CoinGate, and now leads our team of nine developers. To him, coding is a passion rather than a job, and he will always come up with the neatest ways to get things working.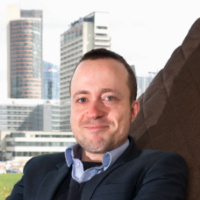 Rytis Bieliauskas
Chief Technology Officer
Involved with cryptocurrencies and Blockchain since 2011, Rytis is arguably the most passionate Bitcoin expert in Lithuania. Not only a frequent speaker at conferences and events, he is actively involved in education, giving lectures and helping Vilnius Gediminas Technical University in preparing course materials on Bitcoin and Blockchain. Rytis is also curious about cryptography, artificial intelligence, and protection against social engineering.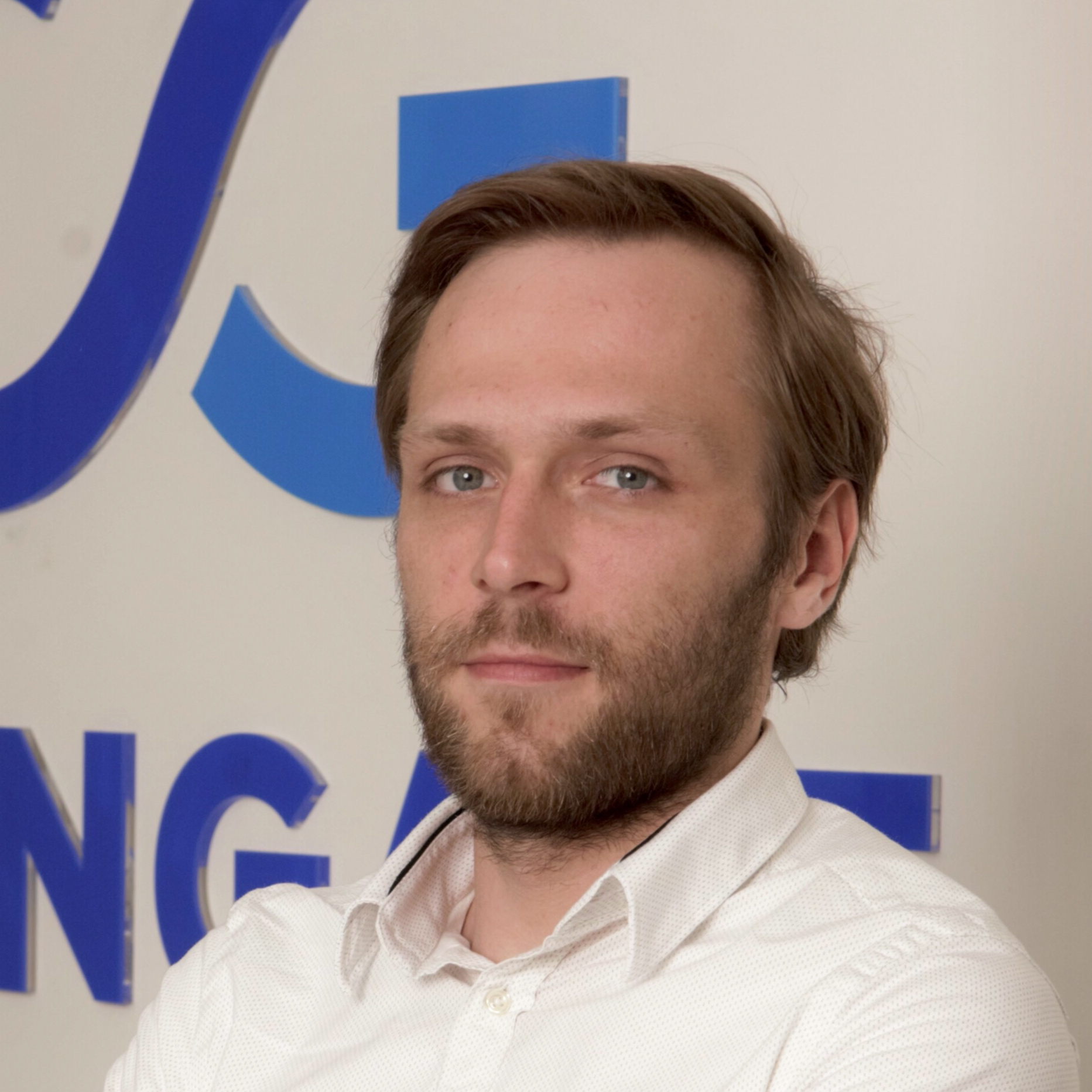 Šarūnas Matulevičius
Head of Product
Šarūnas has been working in FinTech since 2015, with leading products in retail banking and global remittances. At CoinGate, he is the one to create structure and direction for product development, bridging the gap between technology, user experience and business logic.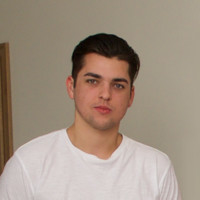 Tomas Achmedovas
Developer
Driven by making good things better and creating great things from scratch, Tomas enjoys untangling the hows and whys behind complex mechanisms. He has been with CoinGate since 2015, and is the main guy transforming product ideas into intuitive experiences for our users.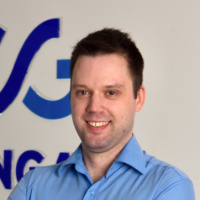 A passionate and experienced programmer, Dmitrij works on integrating many of the new features and solutions on the CoinGate platform. In his spare time, Dmitrij loves building Arduino projects and automating everything he can think of.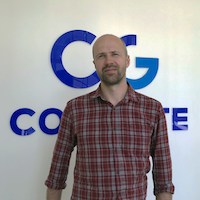 Darius is a brilliant developer working with CoinGate for a long time. Although he often seems very quiet, that's mostly because he exhausts all of his negative energy in extreme sports. As a result, he always remains positive and makes good jokes.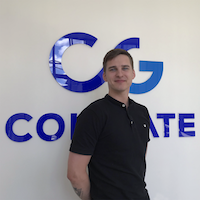 Gytis Palubeckas
Quality Assurance
Gytis is responsible for planning, conducting, monitoring, testing and inspecting new CoinGate products and features to ensure there are no bugs on our system that our customers could encounter. He's into various sports activities, martial arts, and enjoys learning new things every day. Calls himself authentic "žemaitis".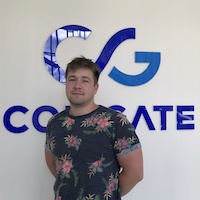 Vilius Gumonis
Junior Developer
Even though originally, Vilius is a trained biologist, now he's a dedicated programmer who makes sure that our coding is clean and every product works like a mechanical Swiss watch. He spends most of his free time exploring the horizons of popular science.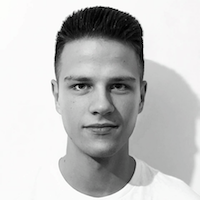 Giedrius Rackevičius
Junior Developer
Giedrius is fresh out of the oven developer working on smaller features and projects. He never stops learning from his senior colleagues and strives to improve his coding skills every day. In his spare time, Giedrius dedicates his energy to basketball and mountain biking, always wondering why kamikaze pilots wore helmets.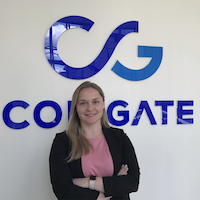 Kotryna Gudžiūtė
Business Developer
Kotryna works on all things that help CoinGate grow, from business and partnership development to tailoring the ideas for new features. She loves traveling and engaging in various water sports like kitesurfing, surfing, or diving. Her main struggle in life is to decide whether she wants to take her husband's last name or not.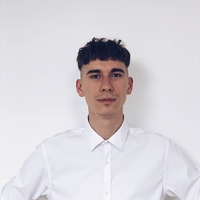 Vytautas Basys
Key Account Manager
After stumbling upon FinTech and cryptocurrencies, Vytautas changed his way of thinking about the future of money. A digital marketer by degree, he has worked in sales and project management and is now helping CoinGate broaden its reach across all markets and verticals. Vytautas has a knack for three things: foosball, gadgets, and more gadgets.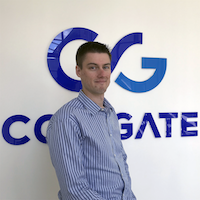 Joshua Doan
Compliance Officer
Joshua is our Compliance Officer here at CoinGate. He makes sure that our company is conducting business in full compliance with all national and international laws as they relate to AML, CTF, and other regulations. Even though he originally came from the US, he's been living in Lithuania for 20 years. Joshua loves being with his family, building gaming PCs, swimming, and playing golf.
Martynas Mozeris
Junior Compliance Officer
Martynas helps the compliance department to onboard new customers and walk them through the whole process. When he's not doing that, he scouts for suspicious activities and customers whom he could ban or report. Martynas is also passionate about cars and everything that's happening in the auto industry.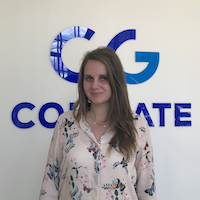 Jurgita Norkūnienė
Support Representative
Jurgita is an integral part of our support team. She solves customers' complaints, answers sensitive questions and provides our clients with information about CoinGate's products and services. She can't imagine her life without swimming, traveling, cooking, and food tasting. Also, nothing makes her happier than her little girl.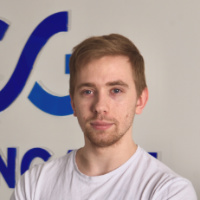 Justas Paulius
Head of Customer Relations
Justas is the liaison between CoinGate users and our team, entrusted to take best care of our customers and deliver insights into their needs and desires. Currently in postgraduate studies, he has a keen interest in financial management and data analysis, loves board sports and secretly dreams of owning a bank.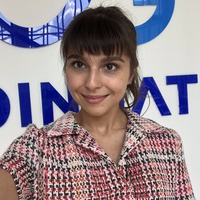 Dovilė Butrimaitė
Junior Operations
Dovilė performs financial and administrative duties, manages internal operations and ensures the smooth workflow of our services. Her passions involve playing tennis, skiing, reading books, eating good food, and meeting new people. As a result, she never has time to watch the TV.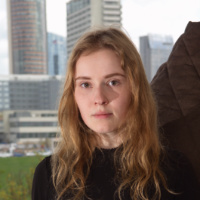 Veronika Mishura
Marketing Manager
Veronika's daily work at CoinGate involves anything from Analytics to clever Twitter hashtags. A keen believer in creative solutions, she is always on the outlook for extraordinary ways to market CoinGate. Veronika has lived in 4 countries and travelled in many more, and cannot imagine her life without morning workouts and learning languages.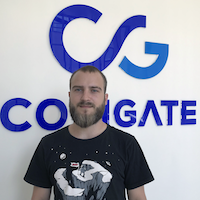 Vilius Barbaravičius
Content Manager
Vilius is an extremely professional, yet humble writer specializing in all things cryptocurrency. When he's not writing his own bio, Vilius enjoys playing video games, watching movies, exploring blockchains and making good jokes at the worst possible times and places. Also, don't forget to subscribe to my blog.
Become part of the CoinGate team!
Do you feel passionate about blockchain technology? Would you like to emerge yourself into the fintech industry and work with a young team of professionals? If so, you might be what we're looking for!
Send us your CV with desired position and we will get back to you as soon as we review it!
Contact us