About CoinGate
CoinGate is a Lithuanian-based fintech company founded in 2014. The payment gateway offers cryptocurrency payment processing services for businesses of any sizes. Permission-based account management, fiat payouts to the bank account and brand new email billing feature are just a few reasons why CoinGate has become a go-to payment processor for many.
The company brings cryptocurrencies closer to mass adoption by offering several methods to set up cryptocurrency payments for any website or physical store. Options include payment buttons, web PoS application, API integration and official plugins for the biggest e-commerce platforms.
Besides merchant services, CoinGate also provides a platform for buying and selling numerous crypto-assets with a single payment. Customers can choose from such purchasing methods like credit/debit cards, SEPA bank transfer or mobile balance, or sell their coins for fiat.
VISION FOR THE FUTURE
Our milestones
June 2020
Company name changed
JSC "Virtualios Valiutos" is renamed to JSC "Decentralized".
Meet our team
People who make the gears turn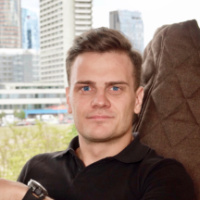 Dmitrijus Borisenka
Co-Founder and CEO
An enthusiastic entrepreneur with 10 years of experience in multiple ventures, Dmitrijus is involved in the crypto sphere since 2012 as an investor and Blockchain evangelist. He cannot imagine his life without endurance challenges, morning coffee and electronic music. At CoinGate, Dmitrijus is the one leading our product vision and strategy.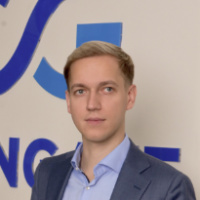 Jonas Gilys
Co-Founder and CFO
As a Computer Science graduate, Jonas has an amazing eye for detail and will spot anything out of the ordinary in seconds. An avid traveller who cannot stay in one place for too long, he deals with most of operational and financial matters of CoinGate, usually from the craziest places in the world.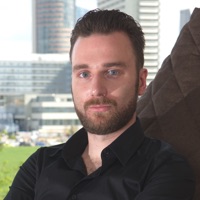 Irmantas Bačiulis
Co-Founder and Lead Developer
Irmantas is the virtuoso architect who engineered the entire back-end of CoinGate, and now leads our team of nine developers. To him, coding is a passion rather than a job, and he will always come up with the neatest ways to get things working.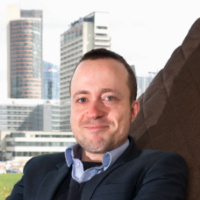 Rytis Bieliauskas
Chief Technology Officer
Involved with cryptocurrencies and Blockchain since 2011, Rytis is arguably the most passionate Bitcoin expert in Lithuania. Not only a frequent speaker at conferences and events, he is actively involved in education, giving lectures and helping Vilnius Gediminas Technical University in preparing course materials on Bitcoin and Blockchain. Rytis is also curious about cryptography, artificial intelligence, and protection against social engineering.
Become part of the CoinGate team!
Do you feel passionate about blockchain technology? Would you like to emerge yourself into the fintech industry and work with a young team of professionals? If so, you might be what we're looking for!
Send us your CV with desired position and we will get back to you as soon as we review it!
Contact us