Crypto Payments, Educational
Litecoin Payments Report 2022: Usage Metrics In eCommerce
Last updated: March 1, 2023 4 min read
Litecoin is the second cryptocurrency after Bitcoin that became part of our payment gateway. Since then, our merchants have been accepting Litecoin payments for their goods and services, and they still do to this day.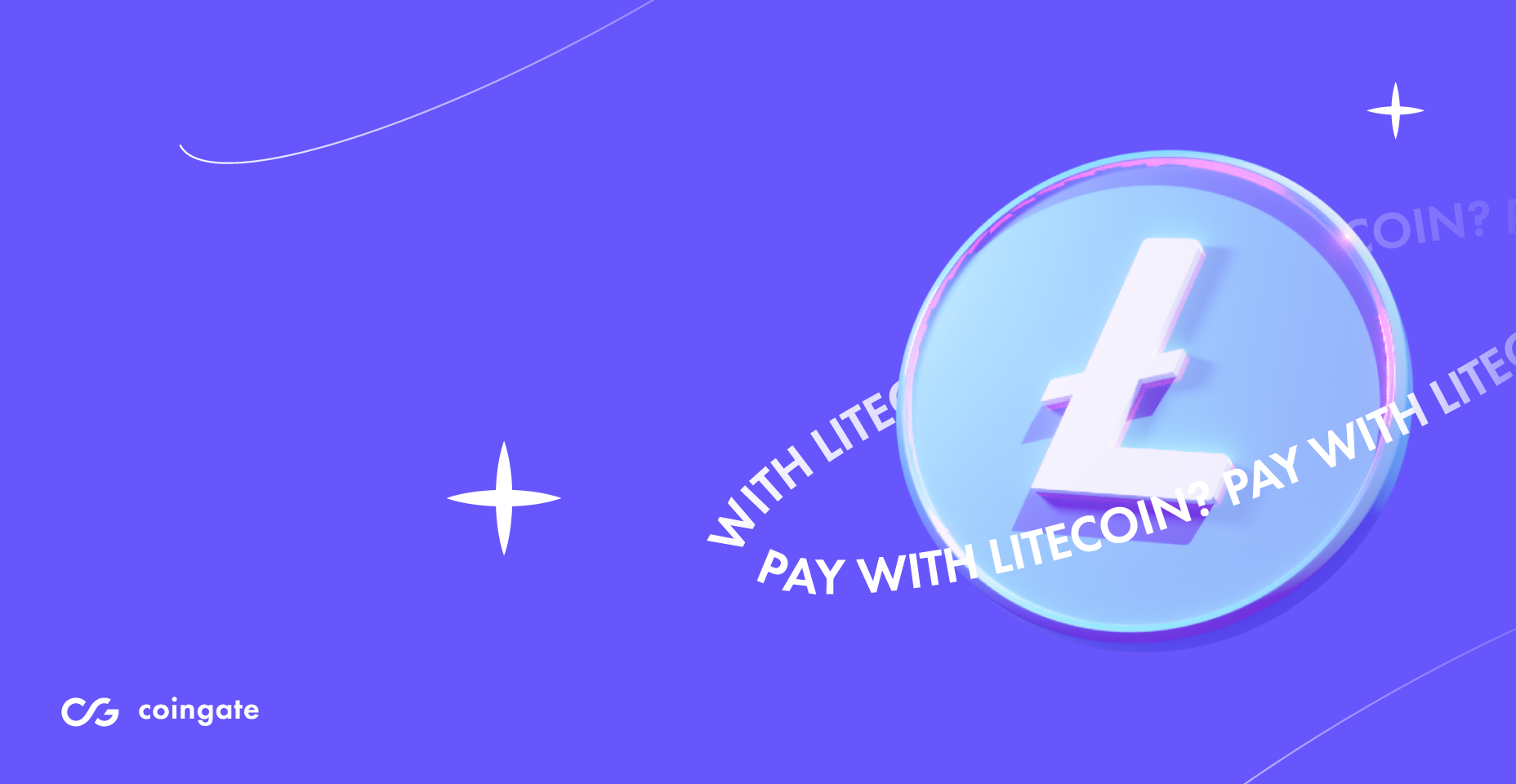 The question is, are they finding any success with it? Based on our internal data, currently, Litecoin stands as the fourth most popular cryptocurrency for purchasing things online, suggesting that its popularity has remained strong.
As people still gladly use Litecoin, it allows us to investigate and share our in-house data findings regarding Litecoin payments.
In this study, we are going to overview Litecoin's performance in 2022 as a payment currency and compare it to a previous year, taking into account payment volume, cart sizes, prominence, merchants' behavior regarding final settlements, and more.
How popular is Litecoin for online payments?
In 2022, CoinGate processed a total of 88,295 Litecoin payments. Over this period, payments in LTC account for 9.5% of total cryptocurrency payments made to CoinGate merchants.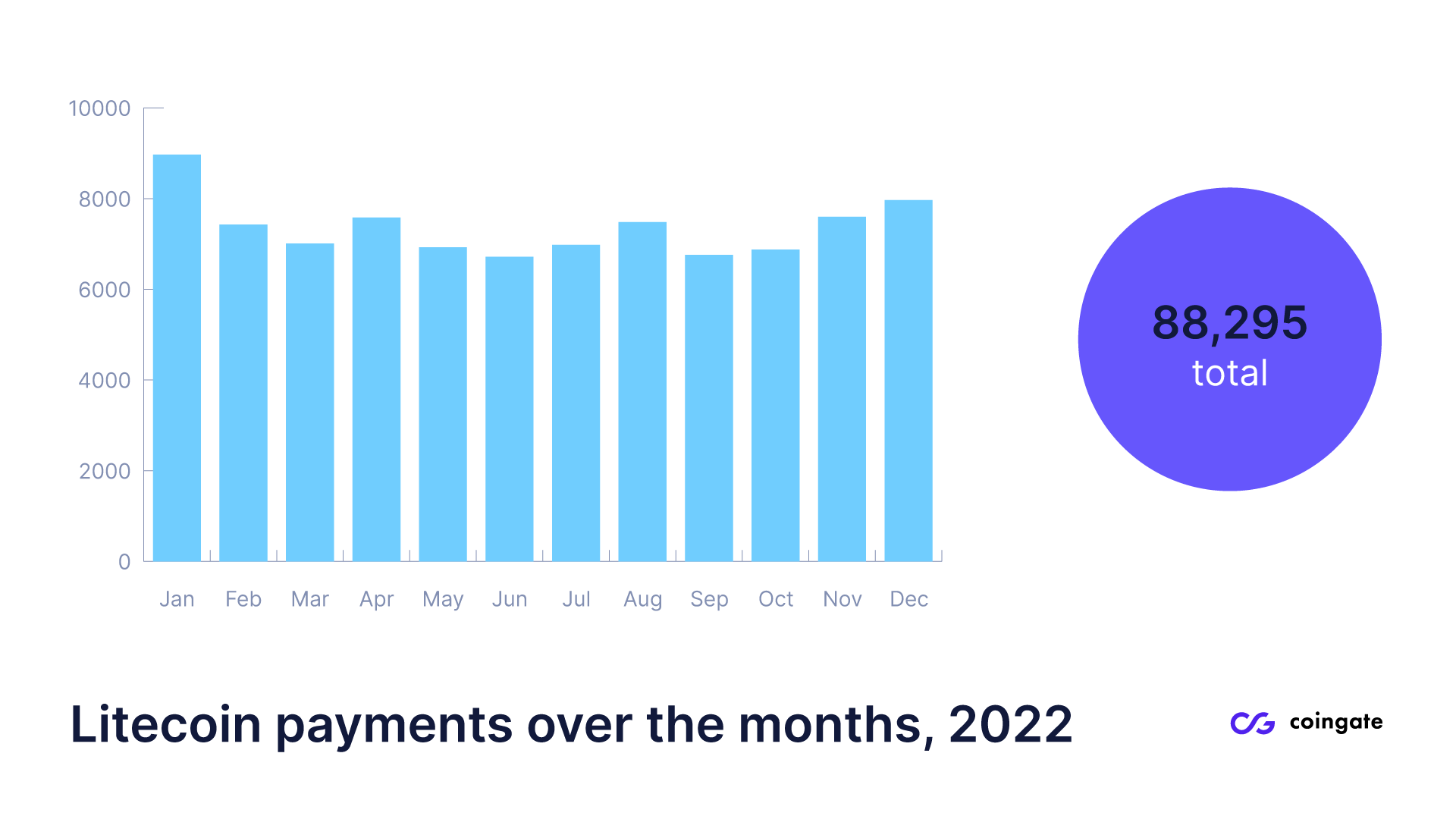 Although in 2021, LTC payments accounted for 14.7% of all orders at CoinGate, 2022 saw 5.5% more orders processed than 2021's figure of 83,620.
As a result, right now Litecoin is one of the Top 4 most popular cryptocurrencies for retail payments. Bitcoin remains the #1 currency for shopping, followed by USDT and Ethereum.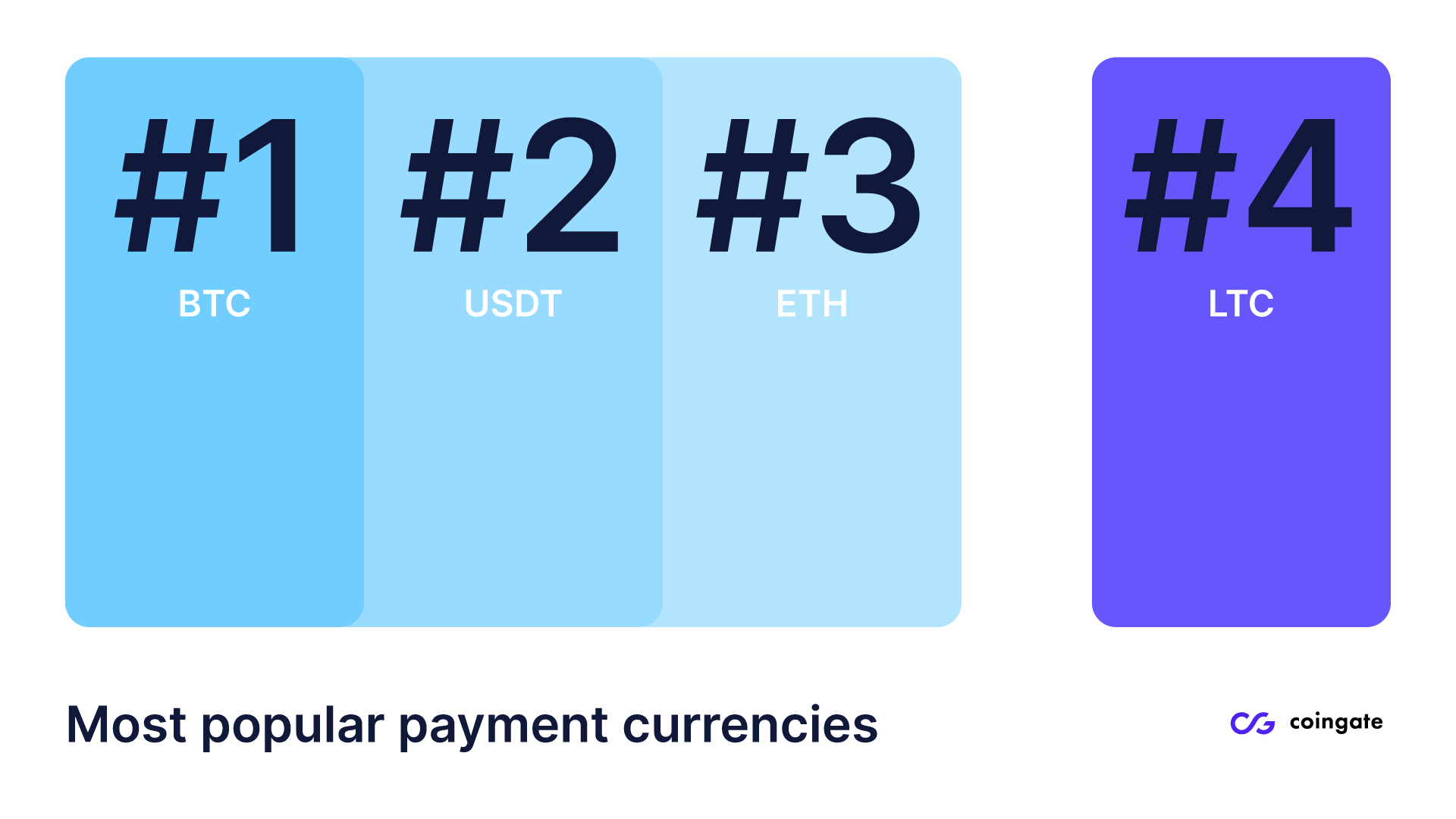 Worth noting that since June 2022, the number of Litecoin payments has been climbing up consistently. In December, the Litecoin payment count reached 7,968, showing an 11.8% increase from the lowest-performing month of June with 6,717 orders.
Interestingly, in January 2022, shoppers spent Litecoin more frequently than usual – LTC was used to purchase goods and services 8,971 times. However, in 2021 Litecoin had a better month, which was November with 10,657 orders processed.
Lastly, the cart size. The biggest one for LTC to date is 312,89 LTC, or €20,641 worth of LTC at the time, whereas the smallest cart is merely 0,0009 LTC. Currently, the average cart size is around $51 in LTC.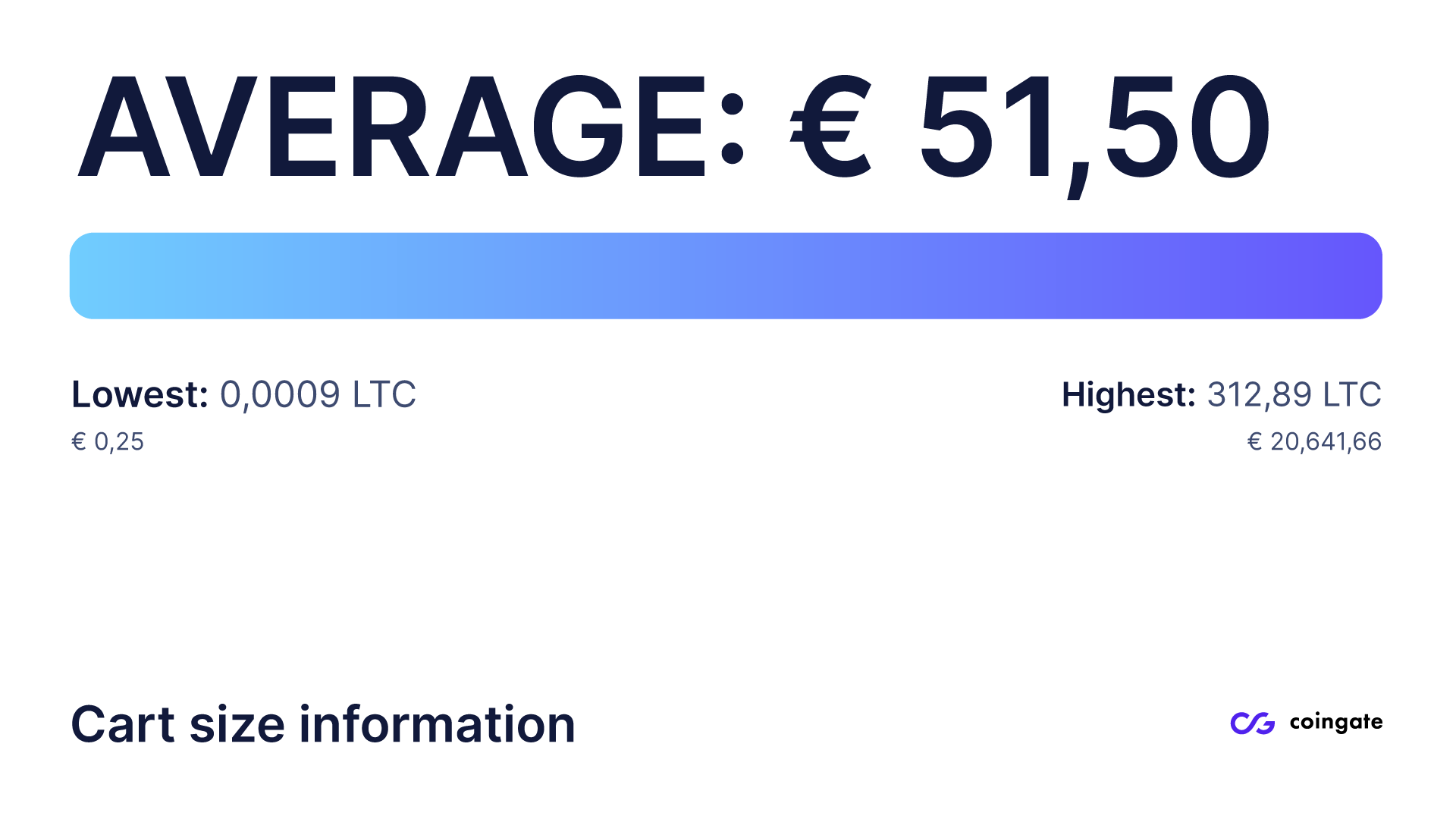 Do merchants keep Litecoin that they get?
It's no secret that most merchants who accept cryptocurrency payments almost always convert the received funds to fiat currencies, primarily Euros.
While in 2021, only 54% of merchants converted Litecoin to fiat, in 2022, this number rose to 70%, marking a 16% increase in a year.
The rest of the 30% of merchants either convert Litecoin to other cryptocurrencies or just keep Litecoin. However, only 4% of those merchants choose to keep Litecoin in its original form, while 96% of merchants that do not take fiat currencies convert Litecoin to other cryptocurrencies.
It appears that this is not a trend exclusive to Litecoin. In 2022, 67% of all crypto orders were converted to fiat currencies, compared to 2021 with 54% and 2020 with 53%. It suggests that merchants are increasingly favoring fiat currencies over cryptocurrencies when getting paid.
What is the most popular Litecoin vendor?
Regarding most Litecoin payments processed, web hosting company Hostinger takes the lead, accounting for 17% of total LTC payments made to our merchants in a given period. That is more than 15,000 unique LTC orders made by one merchant in one year.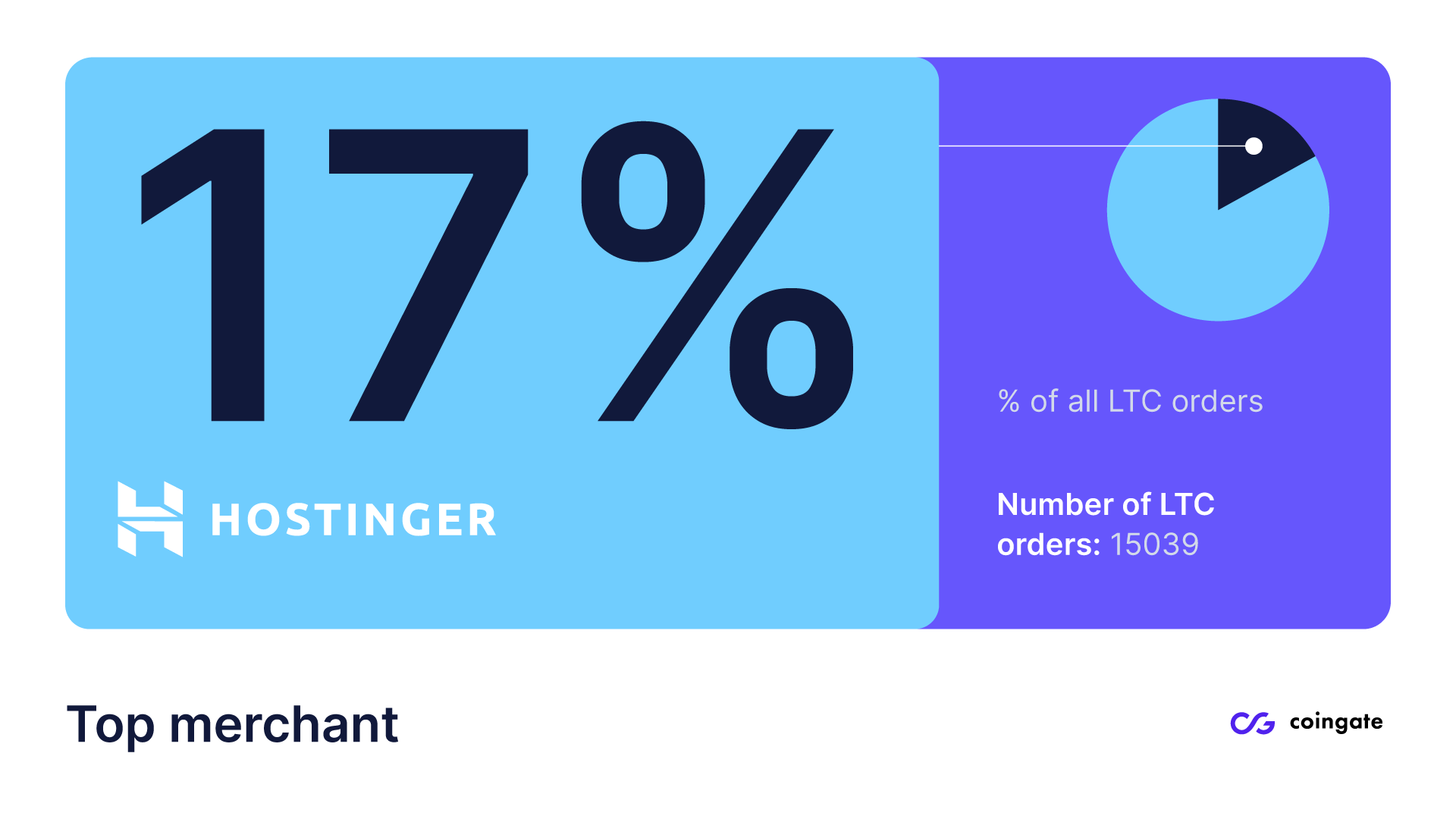 TL;DR
In 2022, we processed 88,295 Litecoin payments, totaling 63,217 LTC.

Payments in LTC account for 9.5% of total cryptocurrency payments made to CoinGate merchants.

The best month of 2022 for Litecoin in terms of payment count was January with 8,971 paid orders.

The largest Litecoin cart size in 2022 was 312.89 LTC, whereas the smallest cart was merely 0,0009 LTC. The current total average cart size is worth around $51 in LTC.

70% of all merchants convert Litecoin to local fiat currency, whereas the remaining 30% of vendors choose settlements to other cryptocurrencies or keep Litecoin as it is.

Our most popular vendor for LTC payments is a hosting provider Hostinger, accounting for 17% of total LTC payments received by CoinGate in 2022.
Why do people spend Litecoin?
Litecoin was founded in 2011 and is often called a lighter version of Bitcoin or the silver of cryptocurrencies.
After more than ten years of perfect uptime and ever-increasing active wallet count, it's safe to say that the network is not going into obscurity anytime soon. Quite the opposite – Litecoin is being used for online payments as much as it ever was.
There are a few notable reasons for it. First, Litecoin transaction fees are meager, making it a decent currency for online shopping, no matter the payment size. Currently, the average transaction cost revolves around a mere $0.0070 per transaction.
Secondly, Litecoin is fast as it takes only 2.5 minutes for miners to mine a block of transactions, compared to 10 minutes for the Bitcoin blockchain.
These two reasons make Litecoin an excellent alternative to Bitcoin when shopping online, as the following numbers suggest.
However, Litecoin is only a tiny piece of the puzzle of what a CoinGate payment processor is and does. If you're interested in a bigger picture of the cryptocurrency payments landscape, be sure to check out this article where we dive deep into the state of cryptocurrency payments in 2022.