How do you imagine a crypto owner: greedy or giving, young or old, someone who is self-centered or some sort of philanthropist? If your initial thought painted a greedy wannabe millionaire, you couldn't be more wrong.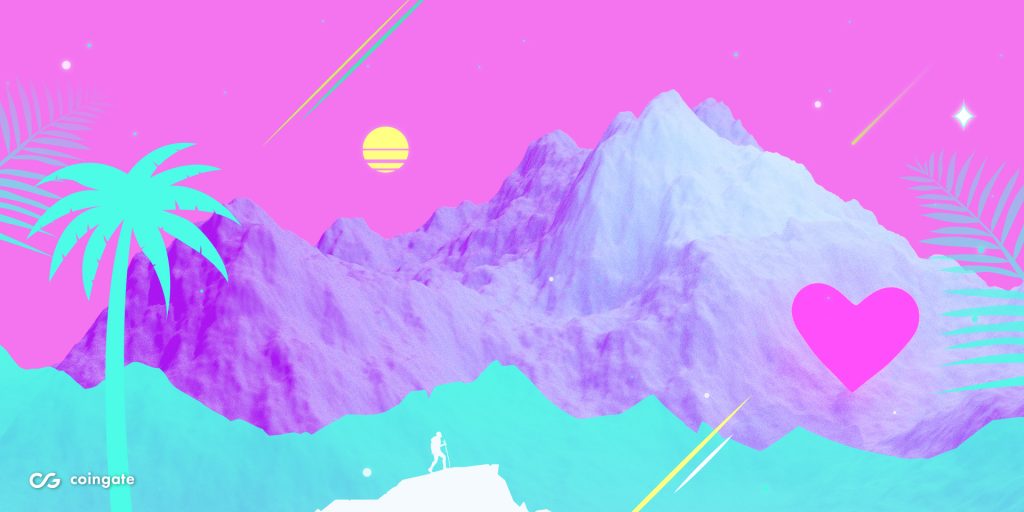 A recent study of crypto ownership shows that 58% of crypto holders are aged under 34. Another study reveals, that Millennials are much more more likely to be actively involved in cryptocurrency investing and that they are also a charitably inclined generation.
Nearly nine in ten Millennials say charitable giving is an important part of their lives and three-quarters of Millennials consider themselves philanthropists, compared to only 45% of the total population. Also, nearly half (45%) of cryptocurrency investors donated $1,000 or more to charity in 2020, compared to 33% of the general investor population.
As "Fast Company" article notes: "As investors – particularly Millennials – combine their interest in digital currency with their charitable values, digital assets have the potential to become a significant source of funding for philanthropy." So let's put these numbers in action.
Crypto donations you may have heard of
Vitalik Buterin support for Indias' COVID relief fund
When the Covid-19 virus peaked in India, Vitalik Buterin, the creator of Ethereum, transferred 500 ETH and over 50 trillion SHIB coins to India's COVID Crypto Relief Fund. By calculation of TechCrunch, it was worth around $1.14 billion at the time of the transaction.
He also transferred Ethereum and Dogelon Mars (ELON) worth $336 million to Methuselah Foundation, a nonprofit that supports efforts in tissue engineering and regenerative medicine therapies; and over 13,000 ETH to Givewell, a nonprofit organization that works to curate the best charities around the world.
WikiLeaks Bitcoin address has received a total of 30.45 BTC
WikiLeaks is a non-profit organization that aims to publish news leaks and classified media provided by various anonymous sources. Organizations main income comes from donations and because they published sensitive information on various topics, politicians and companies, many providers blocked payments to WikiLeaks. These include Visa, MasterCard, AmEx, and so forth.
This is why they've turned to the one form of currency that is impossible to censor – cryptocurrency, says George Georgiev. Since then WikiLeaks Bitcoin address has received a total of 30.45 BTC, currently worth $1.51 million.
Action Against Hunger raised more than $1 million from crypto donations
Global humanitarian organization Action Against Hunger accepts crypto donations for more than a year. LA Times notes, that since then, they raised more than $1 million from virtual currencies.
Motivation for donation
Another interesting thing found by Fidelity Charitable study is the motivation and challenges crypto donators face. Those who donated their digital currencies were driven by the tax benefits of their donations and by a desire to do good. Two-thirds say they wanted to do something good with their cryptos, while 56% say their assets had appreciated significantly. 54% mentioned tax benefits.
Cryptocurrency donations are pleasing because they allow donors to bypass the capital gains tax. The tax would imply if they convert the virtual currency into cash before giving it away, which means less money could go to their selected charity.
Challenges for non-profits
Rick Cohen, the chief communications and operating officer at the National Council on Nonprofits revealed that smaller organizations (the majority of nonprofits) are trying to figure out how to accept crypto donations, or even if it makes sense to do so. It feels scary, because it's not the traditional currency that they're used to.
But there is a solution for it. For example, Leo Namen, a heart attack survivor from the Canadian charity Heart of the Summit, set the goal to climb 7 highest mountains in the world and raise money for Heart & Stroke Foundation, while showing that health issues do not describe who you are or what you can do.
He chose to accept crypto donations to reach a wider audience and got a possibility not only to accept more than 70 different cryptocurrencies but also choose if he wants to get them as crypto payments or get them as fiat transfers.
There are still many myths and misunderstandings related to the cryptocurrency world, but the tendencies show that this community is up for good cause. So in case, you're someone who wonders how does it work, don't hesitate and contact us for a consultation.
Subscribe now
Enter your email adress below to stay in the loop far all blogs