Company Updates, Crypto Payments, Educational
Here's why every cryptocurrency is now a payment currency
Last updated: February 27, 2020 4 min read
With the rising adoption of blockchain technology, digital assets created for a particular use case also find utility elsewhere, and that's payments.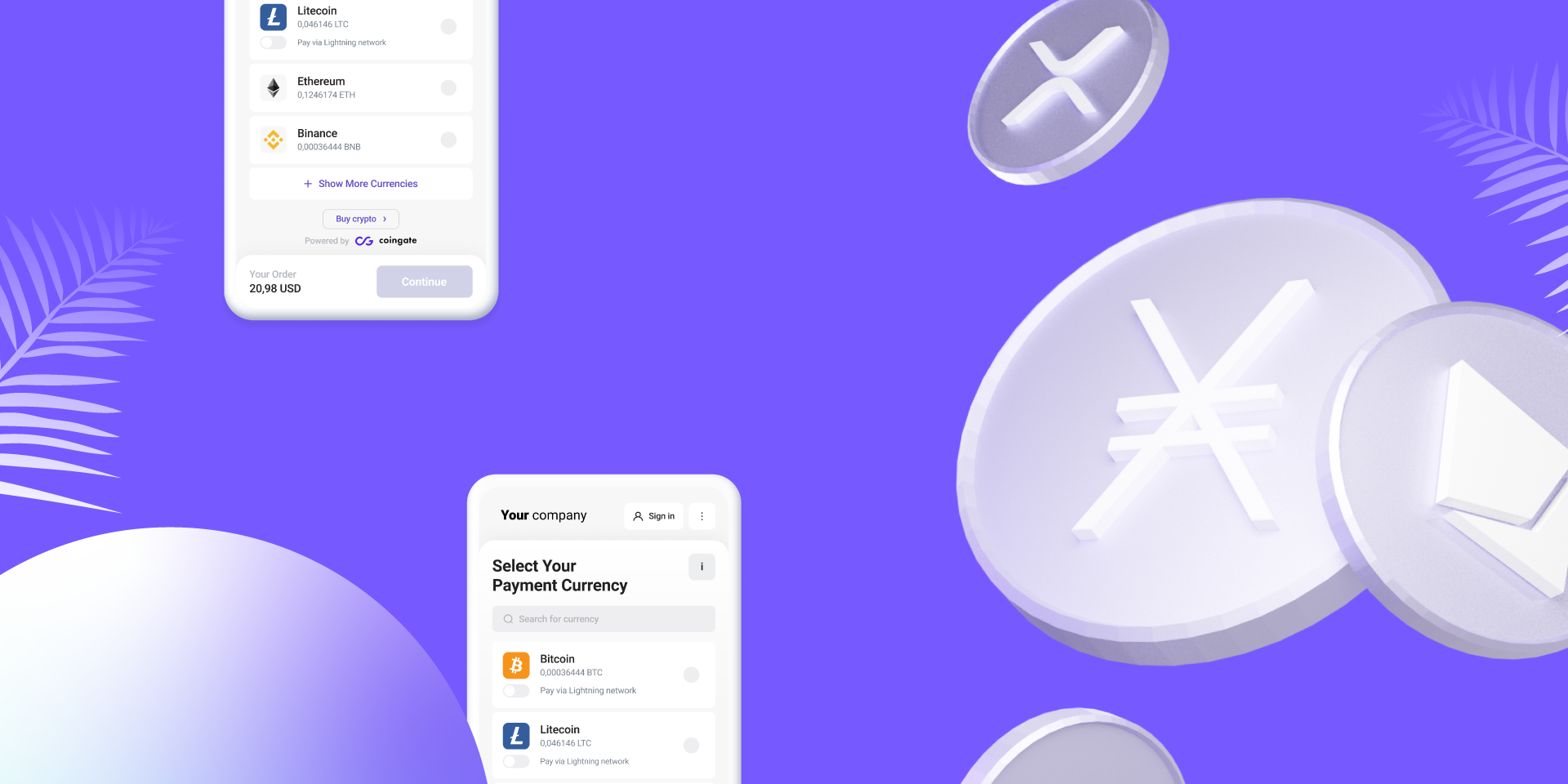 Even though Bitcoin is the most popular cryptocurrency, it is still struggling to become convenient enough currency for making day-to-day payments. Mainly due to the price volatility, the reason that many people see Bitcoin as an investment in a stored value and a relatively slow bitcoin adoption in mainstream businesses.
However, altcoins do not. Even though created for different reasons, cryptocurrencies like Nano, XRP and numerous others are being used for shopping more often than ever before. Besides, we are also witnessing the rise of stablecoins which opened up even more possibilities in the financial world.
But how did the altcoins' adoption in payments begin in the first place?
Inherit qualities of next-gen cryptos
For any cryptocurrency to be a viable payment option, it has to meet three main criteria – fast confirmation of transactions, low-cost transfer and high liquidity in markets. As long as shoppers can pay fast without worrying about high network fees, and merchants can liquidate their earnings, it's good enough.
And it so happens that next-gen coins born after Bitcoin possess all these qualities. They are faster, cheaper to transfer and highly tradable across exchanges between other cryptos, as well as traditional fiat currencies like Euros or US dollars.

When put like this, it is not surprising that some choose to spend anything but Bitcoin as it currently serves better as a store of value and financial safe heaven rather than a currency to buy a cup of coffee with.
But, even if altcoins perform better in terms of payments, merchants seldom integrate individual cryptocurrencies into their selection of payment methods. Moreover, blockchain developers rarely focus on creating payment systems for their native assets outside their ecosystems, especially if their primary use case is not payments (with a few exceptions, of course).
So the question remains – how do shoppers still manage to pay for various services and products with altcoins?
Crypto payment processors prompt wider adoption
Even though when suitable enough, most digital assets wouldn't be accepted by merchants on such scale if not for crypto payment processors. These 3rd party companies provide all the measures to accept several cryptocurrencies at once with a single solution.
For example, by integrating CoinGate solution, merchants immediately start accepting over 70 digital assets by default. Besides, the ability to accept various assets also comes with the opportunity to liquidate them to whatever is the choice of a client.
As a result, payment processors have grown to become the main reason why less known cryptocurrencies have more use cases than the developers intended in the first place and, as such, propelled them to where they stand now.
Providing shoppers with a choice is the way to go
Nobody can predict which coin will become dominant in the payments industry, if any. Maybe it's not even invented yet! Besides, there are so many different crypto assets being used at the moment that it's highly unlikely we're going to see one king emerging anytime soon.
But maybe we don't need one, especially if being the king of payments is not the primary focus of most? The thing is, cryptocurrencies do not have to compete with each other as the current crypto landscape easily allows them to co-exist. And if so, being too selective of what to accept for payments is not the wisest option.
As long as a digital asset possesses the trifecta of qualities, there is no reason to exclude it from all the currently adopted means of payment. It only gives shoppers more choice and freedom to use whatever they want, while merchants can expect the same result, whether a customer pays with his VISA or one of many digital assets.
Do you agree? Let us know your opinion on Twitter!