Company Updates
Binance Smart Chain (BSC) & Polygon Payments Now Live
Last updated: February 27, 2023 2 min read
We're happy to announce our next big development which should be great news for merchants and shoppers alike!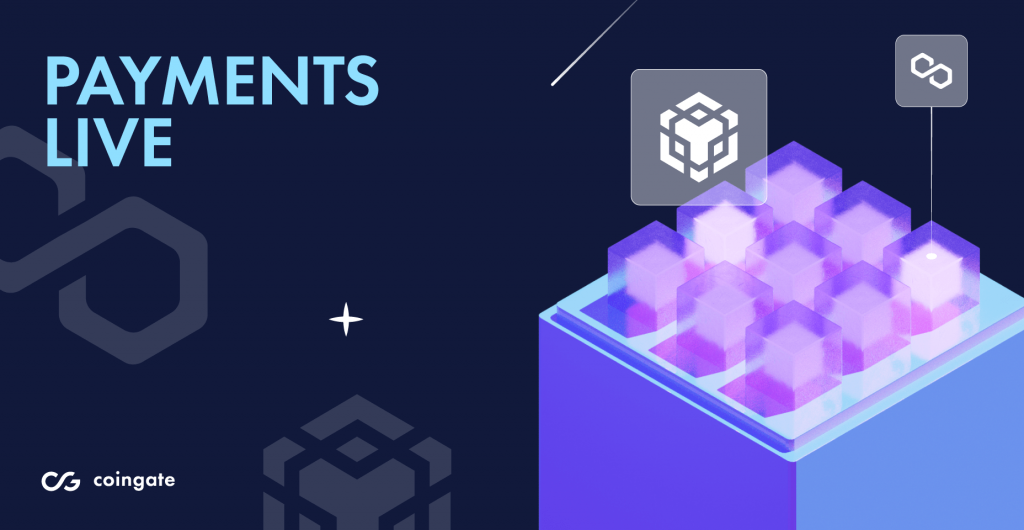 Binance Smart Chain (BSC) and Polygon (MATIC) are now added to the CoinGate invoice as network options for several coins. Both networks are enabled for CoinGate merchants by default.
First off, the addition of BSC support is a significant move that will benefit our merchants greatly and provide more means of payment to shoppers.
With cross-chain compatibility, lower gas fees, and faster block times, BSC will be a highly attractive network for anyone looking to spend cryptocurrencies at our merchant stores. Newly added BSC network supports BNB, USDC, USDT and DAI payments.
The significance of Polygon (MATIC) Layer 2 implementation to our payment processing services is also major.
By integrating the Polygon network together with its native token MATIC, we invite shoppers to take advantage of this technology and benefit from its efficiency and cost-effectiveness when making payments through CoinGate invoices with ERC20 tokens.
As a result of integration, Polygon network allows for MATIC, WBTC, USDC, USDT, BNB, and DAI payments.
To remind you, the Layer 2 solution is built on top of an Ethereum-compatible blockchain. It is designed to increase transaction speeds while reducing the cost of transactions.
Since it offers near-instant payments and improved scalability, it's a no-brainer to have this technology do its magic for ERC20 tokens on our payment solution. The same goes for the BSC network and BEP20 tokens that go with it.
Also, more updates of such nature are coming soon. Keep an eye on it!