Company Updates
CoinGate Milestones 2018: 200,000 payments and more…
Last updated: April 29, 2018 4 min read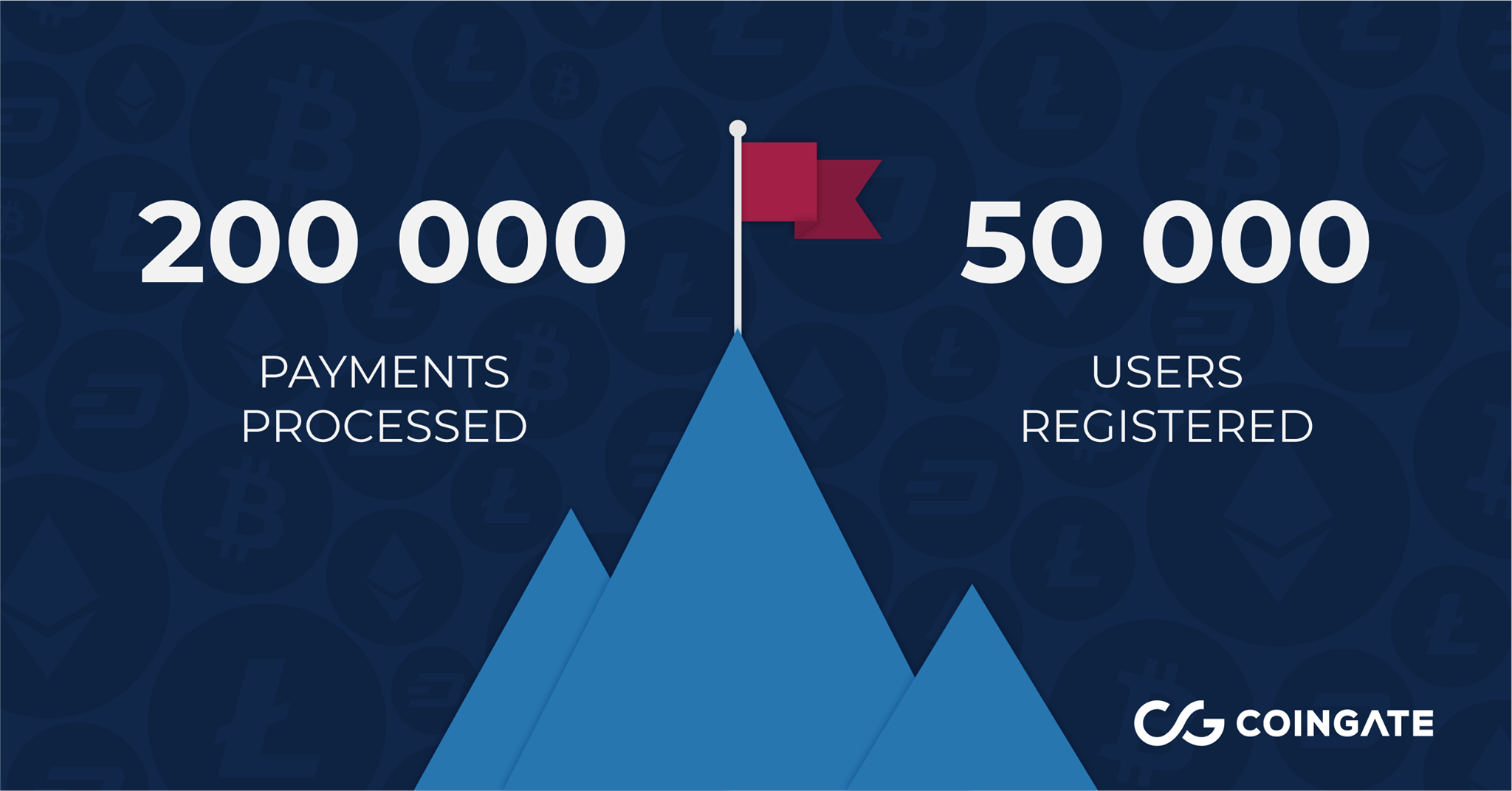 Our team is pleased to be in a unique position of facilitating and promoting blockchain adoption. In 2018, CoinGate has already processed 100,000 cryptocurrency payments for merchants – more than we did in the whole 2017. We are also proud to have crossed the 50,000 mark of registered users on our platform.
Two big CoinGate milestones!
Our history in comparison to many blockchain companies is not so short. While many are just now raising funds and building products, our platform is already under development since late 2014. Funded solely by our founders, during these 3 years we built a platform our team is truly proud of.
CoinGate has already processed 200,000 merchant payments since our inception. Although it was a slow start, we picked up the pace in 2016 and grew exponentially in 2017. By now, we believe to have become an important part of the crypto-economy. More than 50,000 users have registered with CoinGate, and over 15,000 of them signed up just this year. We have no plans to stop, however – only to improve and grow further.
After explosive growth in 2017, the cryptocurrency market retraced from a total capitalisation of above $800 billion during its peak in January, back to $300 billion. With the market decline, we were, frankly, expecting the payment activity to slow down vastly. However, our order volumes and the interest of merchants in our services barely decreased.
Half of all our historical payments – 100,000 – happened this year, in less than 4 months! In fact, we managed to maintain our processed orders at over 800 a day, on average. Although blockchain technology itself might not have reached the "plateau of productivity" just yet, there does not seem to be a decreasing interest in accepting cryptocurrency payments, either. We honestly believe this year will be an even bigger year for cryptocurrencies in terms of business adoption.
Our accomplishments in 2018 so far
This pace of growth, with one milestone after another, is certainly the greatest reward we could ever expect. Now, receiving over 10,000 API requests a day, CoinGate caters for over a thousand active merchants, from small online stores to watch manufacturers to large game retailers.
With e-commerce as our main sphere of interest, we are highly enthusiastic about cryptocurrency-enabled everyday online shopping. Keeping this in mind, we went ahead and partnered with PrestaShop to give access to more than 80,000 online shops around Europe to accept cryptocurrency payments in a user-friendly way. Our aim, however, is to promote adoption of blockchain payments not just in Europe, but globally. With high certainty we can claim that we expect CoinGate to scale globally as early as this year!
Having passed the 50,000 user threshold, we are also expanding our offering of cryptocurrency trade services. Just in 2018 alone, we have made it possible to buy Litecoin, Ether, Dash and Bitcoin Cash, in addition to Bitcoin, with multiple payment options, including credit cards or bank transfer, and our unique mobile credit purchase method. Also, we have recently introduced QQPay as a payment method, and direct bank transfer options for our international user base in Asia.
What are we working on right now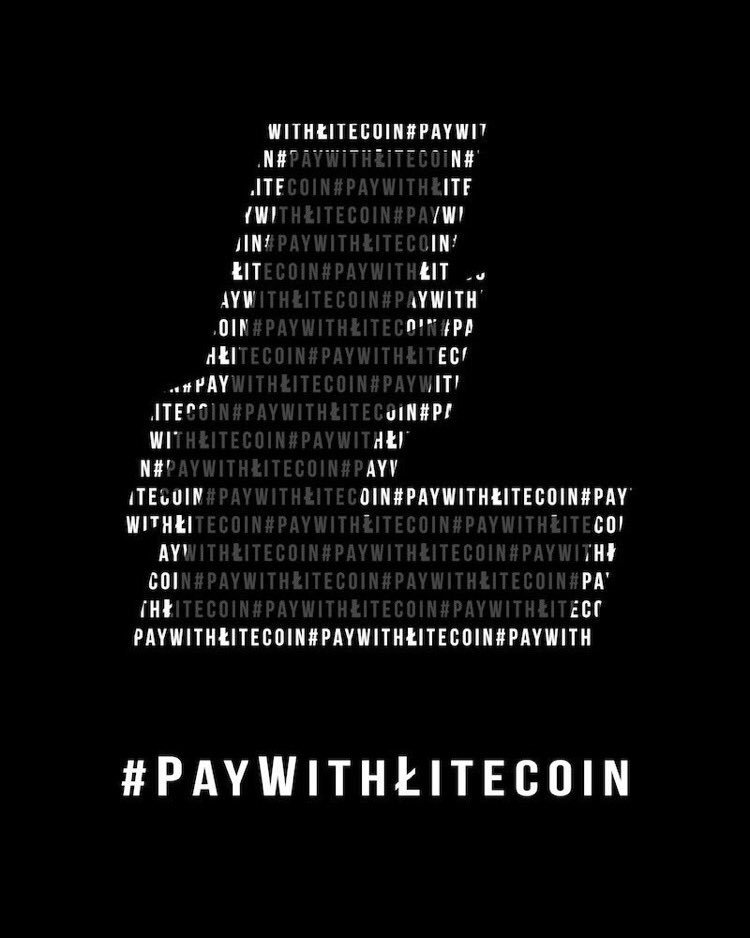 At the start of the year, we set in motion our plan to become a payment processor for multiple native cryptocurrencies. We like to keep our promises, and so native Litecoin payment processing is already up and running on CoinGate! As keen supporters of the Litecoin team and community (as well as the #PayWithLitecoin movement) we saw it only natural to make this cryptocurrency part of CoinGate.
Alongside Litecoin implementation, we gave a big facelift to our payment form, aiming to boost customer payment experience and conversions for merchants (have a peak at the bottom of this post). So far the feedback is great and we are aiming to further improve our platform's UX in due course. Also, we released a brand new API v2 and laid out the infrastructure to support future integrations of new blockchains.
Finally, but equally importantly, are also very keen on becoming the first (and only) cryptocurrency payment processor to implement Lightning Network payments for both Bitcoin and Litecoin! Being a focused, compact and agile team, we are great at doing things quickly. Not to spoil things too early, we will not give much more now, but it is going to be good!
Thank you for reading, and we welcome you to keep updated with our future announcements!
The CoinGate team
…and here is our new invoice design: