Company Updates
CoinGate Develops Cryptocurrency Courses in Partnership with VGTU
Last updated: August 8, 2018 3 min read
The Blockchain technology is among the most important inventions of this century, often compared to the Internet in its significance. But what about Blockchain and crypto education? For over a year, CoinGate has worked with Vilnius Gediminas Technical University on cryptocurrency courses for high school students.
Just a few years ago, Blockchain was rather new and unpopular tech. Few people were aware of cryptocurrencies and even fewer knew about Blockchain applications. However, the tables have turned and Blockchain engineers have become among the most demanded specialists out there. And so, the need for cryptocurrency and Blockchain education emerged. Universities from all over the world have hopped on the Blockchain bandwagon and started offering formal and informal cryptocurrency courses. Furthermore, online learning platforms also entered the space quickly. And that is how all kinds of crypto courses appeared: from general Blockchain classes to trading, cryptography and other tech courses. The cryptocurrency courses are available on most education sites: Coursera, Udemy and Khan Academy, among others.
Why cryptocurrency education is important?
Less than 10 years have passed since Satoshi Nakamoto published the original Bitcoin white-paper. Since then the community has grown exponentially, but many still remember how they were bootstrapping information from forums and private blogs. Cryptocurrencies became a hot topic in 2017, and so the disruptive potential of Blockchain came to the attention of governments and institutions. These days, no one gets surprised when another big business or government invests in applying Blockchain into their operations. Thus, the demand for Blockchain specialists has grown. And that is how the space came to the point when formal crypto education became a necessity.
Every year, more universities are adding cryptocurrency courses to their programs. Some argue it is important to know the basics of this tech, others emphasize financial education. Surprisingly, this does not apply to just IT courses – many MBA programs have added Blockchain courses to their study programs. Even though some universities do not share the belief that Blockchain will inevitably shape the future, the trend is clear. Top universities globally are taking this a step further by opening dedicated Blockchain research and development centres. As the most recent example is a joint collaboration between Columbia University and IBM.
CoinGate invests in Crypto Education
More than a year ago, CoinGate partnered with Vilnius Gediminas Technical University (VGTU) to pilot cryptocurrency courses. Rytis Bieliauskas, our Chief Technology Officer, lead these efforts. Most importantly, we created a Blockchain program specifically for high school students. While many universities still struggle to implement crypto material, high school students are even less likely to learn Blockchain basics at their alma mater. Understanding the underlying issue, we united with other IT-specialists to provide extracurricular online courses for Lithuanian teenagers.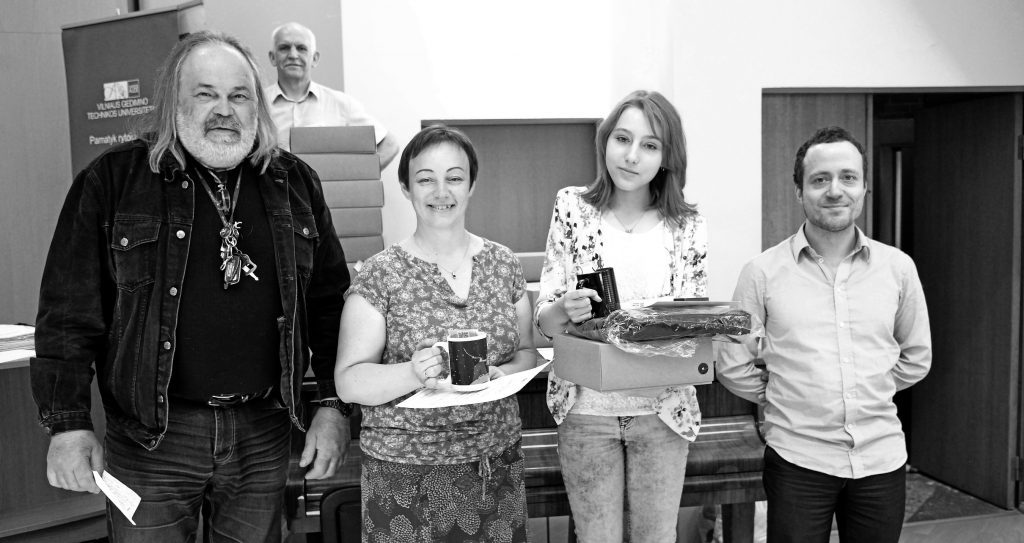 9-12th graders had several tasks to fulfil and present the results to the jury. Course participants had to build an online store which would accept cryptocurrency payments. For this purpose, the students had to learn how cryptocurrency payments work, how to pay with Bitcoin, and, finally, how to accept such payments. Teams from multiple schools were competing but, ultimately, it was Sandra Ruksenaite who won the competition. She put efforts into the main task and in making a presentation on how SHA1 hashing algorithm works mathematically. CoinGate rewarded the winners with money prize in bitcoins and hardware wallets for storing and spending cryptocurrencies.
CoinGate CTO Rytis Bieliauskas said, "Educating teenagers and students on cryptocurrencies and their technology is vital. Recently, Lithuania has become an European hub for Blockchain-companies. The young generation most definitely should explore opportunities presented by this technology."