Brands & Shopping, Gift Cards
Buy most popular Indian E-Gift Cards with Bitcoin & other crypto
Last updated: January 25, 2021 3 min read
Indian cryptocurrency holders can now buy a wide range (+140) of locally redeemable e-gift cards with Bitcoin or other ten cryptocurrency options including Ether, Litecoin and more.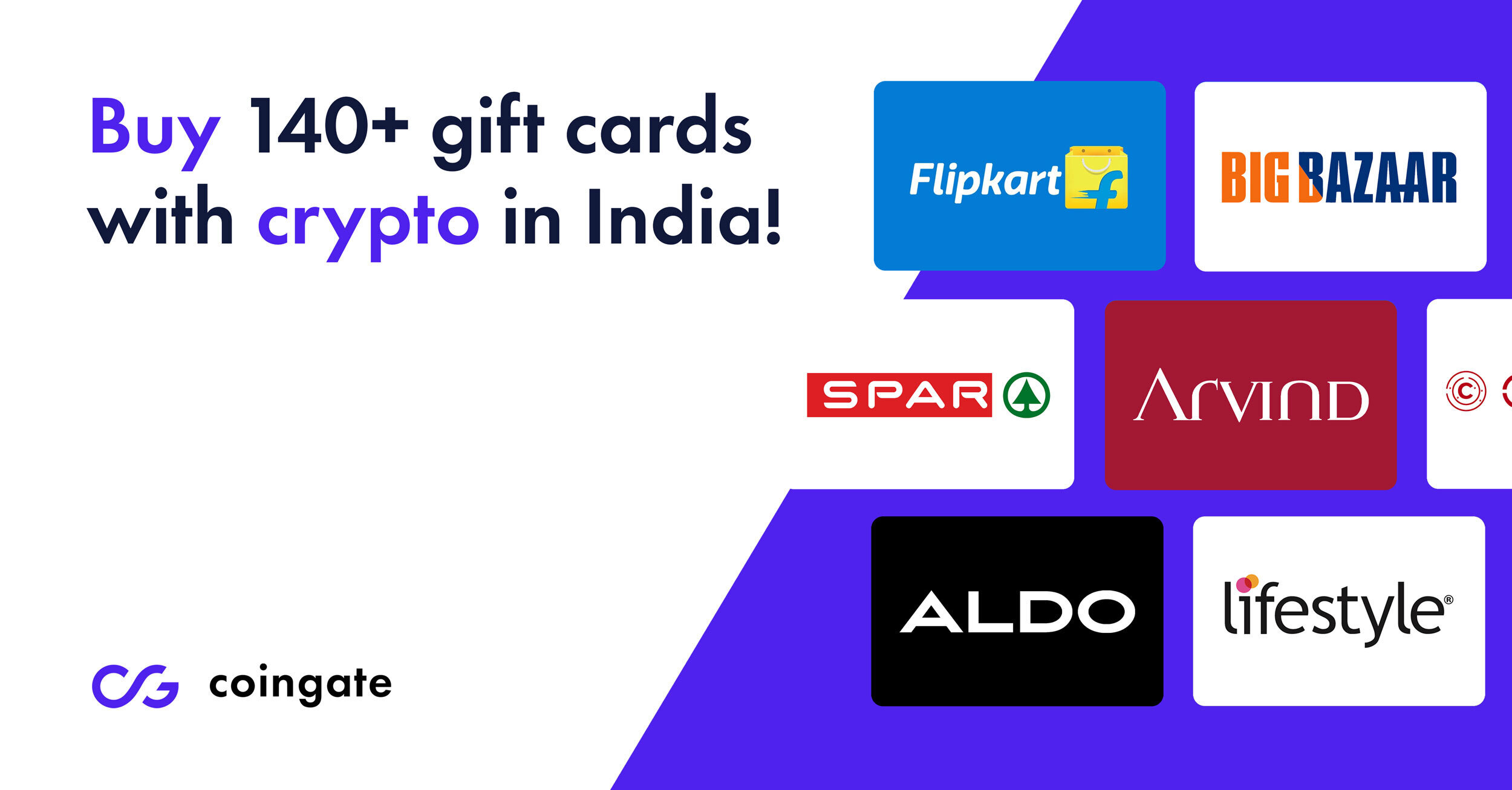 These e-vouchers include some notable brands in India like Flipkart, BigBazaar, SPAR, Arvind, Lifestyle, ALDO, Central, Shoppers Stop, Homecentre, Bata, Pantaloons and more.
All these vouchers and more are in stock and up for grabs on CoinGate's Gift Card store right now. 
All purchased gift cards are sent to the user's provided email address immediately after payment. Get it for yourself, or send it as a gift to someone else directly and instantly.
Your first time paying with crypto? Use these step-by-step instructions to guide you.
India's endlessly growing gift card industry
In India, the gift card market has spread like wildfire over the last couple of years, growing steadily and recording a compound annual growth rate (CAGR) of 25.5% between 2015 and 2019. 
The use of electronic gift cards accelerated even more during COVID-19 outbreak as they proved to be a convenient way to give presents on special occasions while social distancing, or even transfer value across regions without using costly traditional payment channels like banks or money transfer services. 
Looking forward to 2024, India's market for electronic vouchers is estimated to reach 9.34 billion USD in value by then, compared to 3,44 billion USD in 2019 due to their steadily rising popularity and increasing overall adoption in daily lives.
Indian e-gift cards for Bitcoin, Litecoin, Ether & more 
And now, CoinGate is adding fuel to this wildfire by enabling the inventory of more than 140 different e-gift cards for crypto-friendly shoppers from India to obtain using their cryptocurrency portfolios.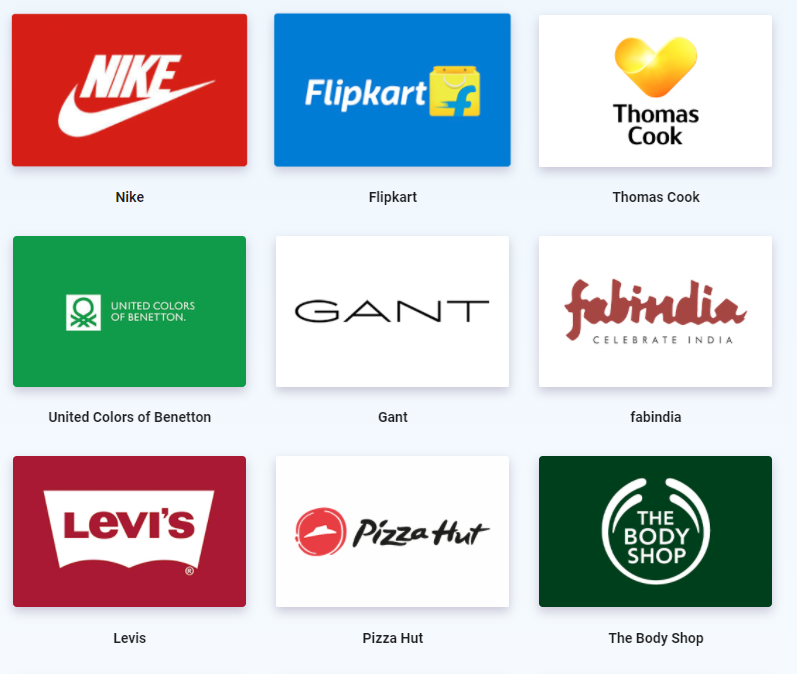 Our team is excited to provide India with an opportunity to put their crypto-assets to fair use, knowing that the country is still in limbo about the status of cryptocurrencies which makes them harder to use. 
Now, after almost a year since its Supreme Court struck down RBI banking ban on crypto, Indian traders and exchange operators have new hope for sensible action from the government.
Even though Indian crypto users are struggling to find common ground with traditional payment instruments, we are happy to relieve some pain by providing an easy way to realize cryptocurrency value through gift cards.
As of now, you can use ten payment currencies to buy Indian vouchers or e-gift cards on CoinGate, regardless of the country of residence: that's Bitcoin (BTC), Ether (ETH), Litecoin (LTC), Bitcoin Cash (BCH), Nano (NANO), TRON (TRX), Dai (DAI), Tether (USDT), BitTorrent (BTT) and Travala.com (AVA).
Happy spending and hopefully you'll enjoy our service!
We'll add more gift cards in the future. Don't want to miss it? Subscribe to our blog below or follow us on Twitter.