Gift Cards, Product Updates
Top 10 Popular E-Gift Cards to Buy with Bitcoin & More
Last updated: July 30, 2020 6 min read
Since the launch of CoinGate's shopping service for gift cards, a lot of new vouchers have been added to our store.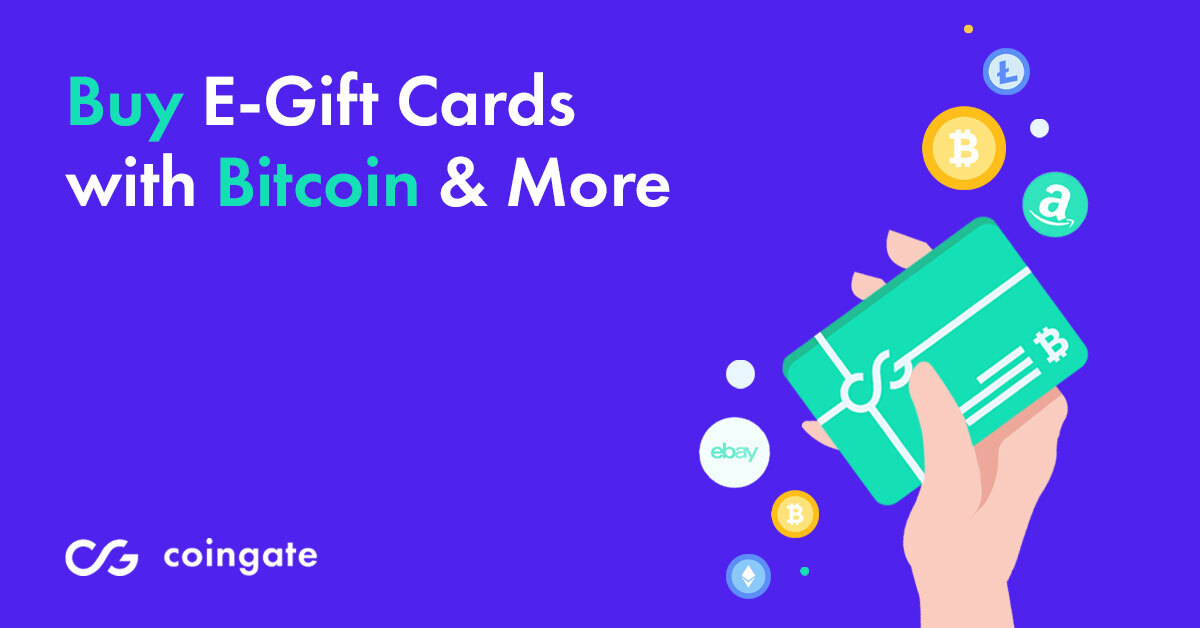 At this moment we have over 250 e-gift cards to offer for our customers, bringing crypto and traditional markets just a tiny bit closer together than a few weeks before. 
And with each new card brand introduced, a dozen of most popular cryptocurrencies get another way to be spent. 
Besides:
It allows making online purchases for almost anything without ever using a credit card or exposing its information;
You can use an e-voucher yourself or send it as a gift directly to someone else's email address right from the checkout page;
The gift card delivery is super fast – instant 99% of the times.
Still, some gift vouchers will always attract more attention than others. Whether because they get you access to a massive selection of merchandise, exclusive services, or just come from the most well-known companies in the world–people just buy them.
With that in mind, we're presenting the ten most popular electronic vouchers that the customers go for most often.
It goes without saying that this article features just a glimpse of what our Gift Card Shop has to offer, so there's plenty to explore if you won't find anything of interest on this list. But we think you will!
Ten e-gift cards to buy with BTC and other cryptos
In no particular order, these are the vouchers you can purchase right now using Bitcoin (BTC), Litecoin (LTC), Ethereum (ETH), XRP, Nano, Dai, Travala.com Token (AVA), Bitcoin Cash (BCH), Telcoin (TEL), TRON, BitTorrent Token (BTT) and other options that the CoinGate payment solution supports:
1. Amazon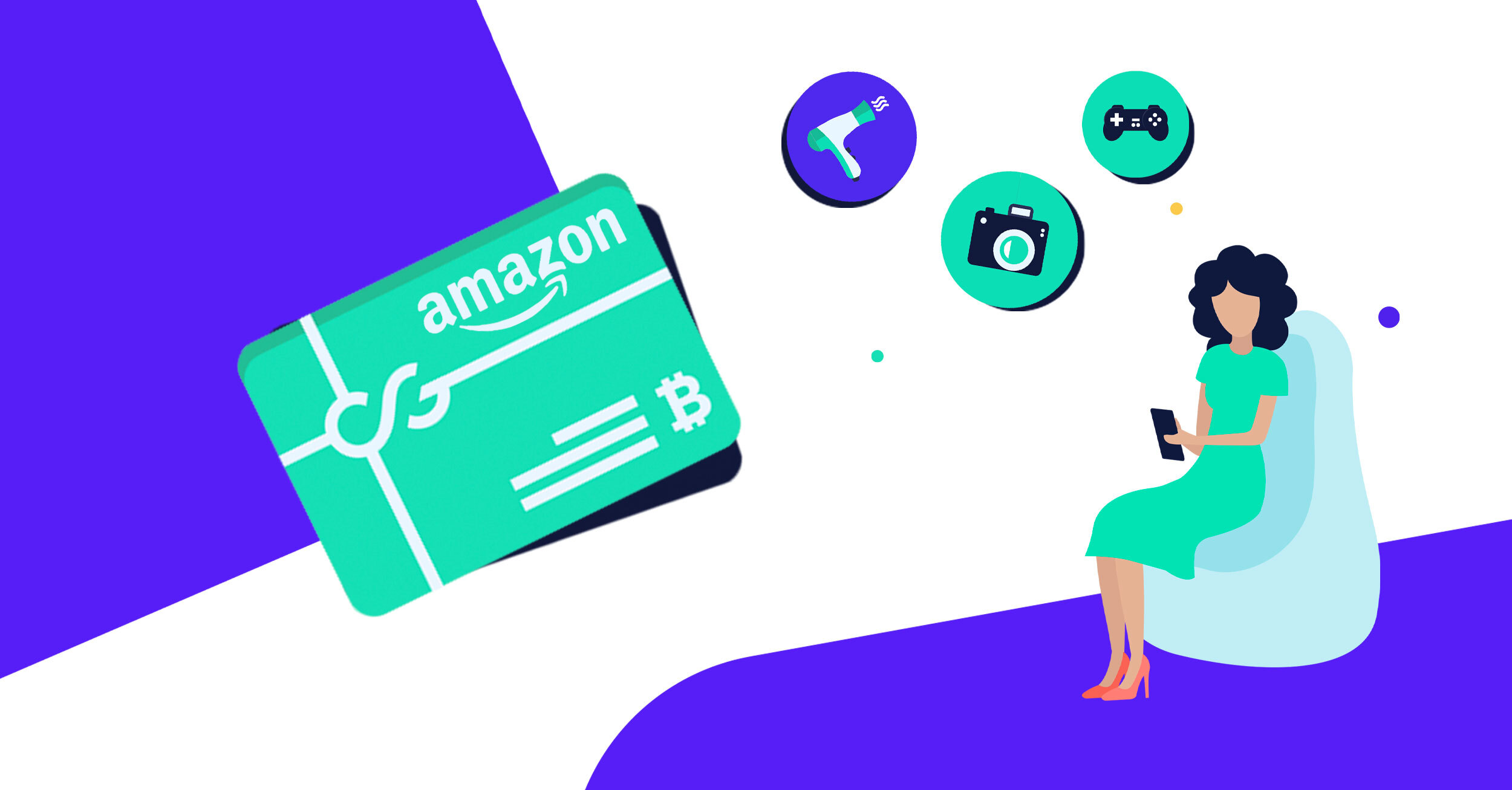 A name that needs no introduction. Movies, books, video games, furniture, food, jewellery, electronics, software, apparel, food, toys and pretty much anything that you can imagine – all are at your fingertips with Amazon e-gift cards. 
On CoinGate, Amazon vouchers are available in the US and Canada in a variety of denominations, all redeemable at the official Amazon website. 
Buy Amazon Gift Card
2. eBay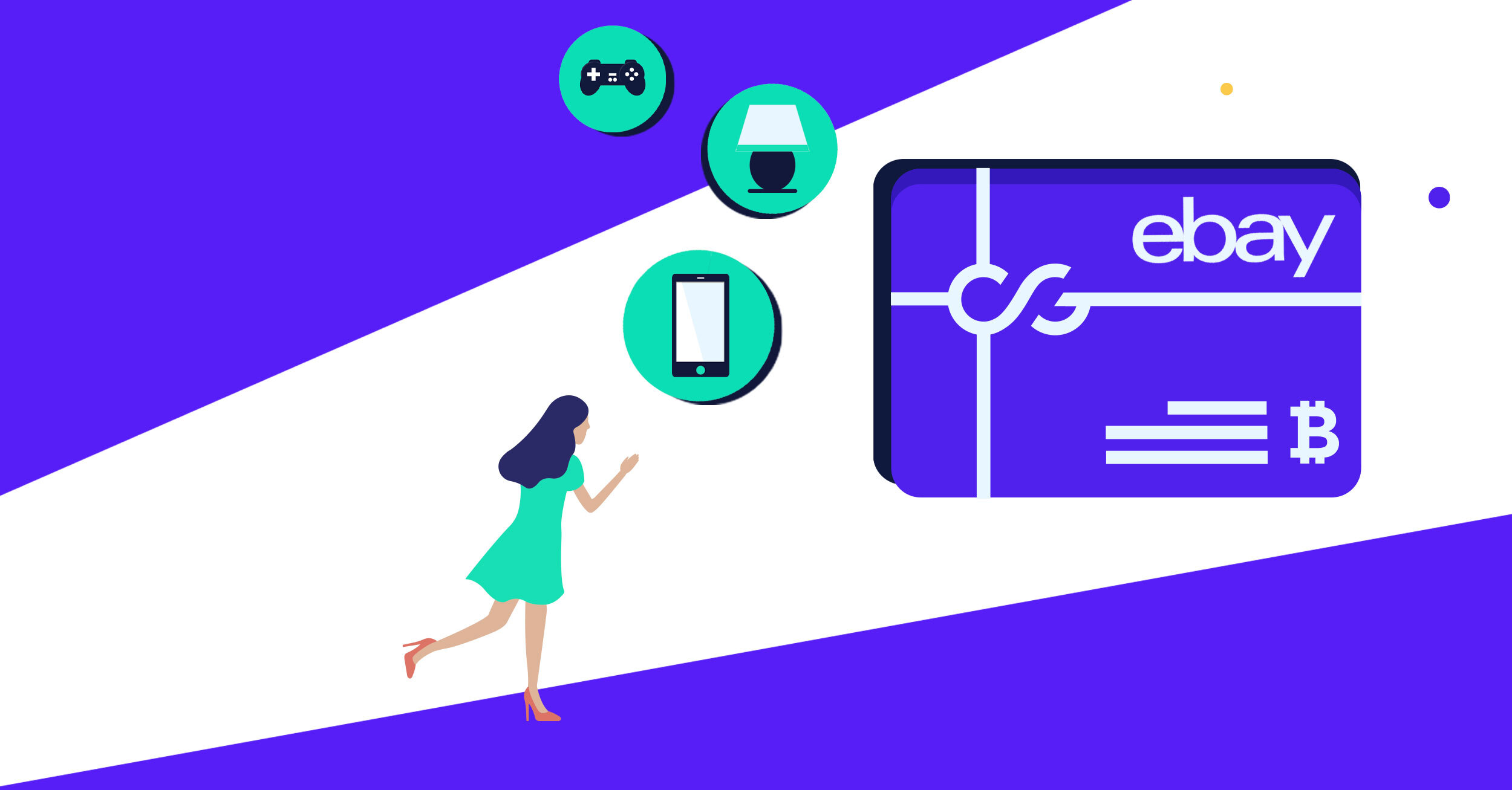 Yet another name which is known in every part of the world – eBay.  A place to look for fashion products like shoes, clothing and accessories, or electronics like cell phones, computers, cameras and much more, including car parts, collectables, sporting goods and so on. 
CoinGate offers eBay gift cards in the US, which are delivered by email and redeemable at the website's checkout. 
Buy eBay Gift Card
3. Nike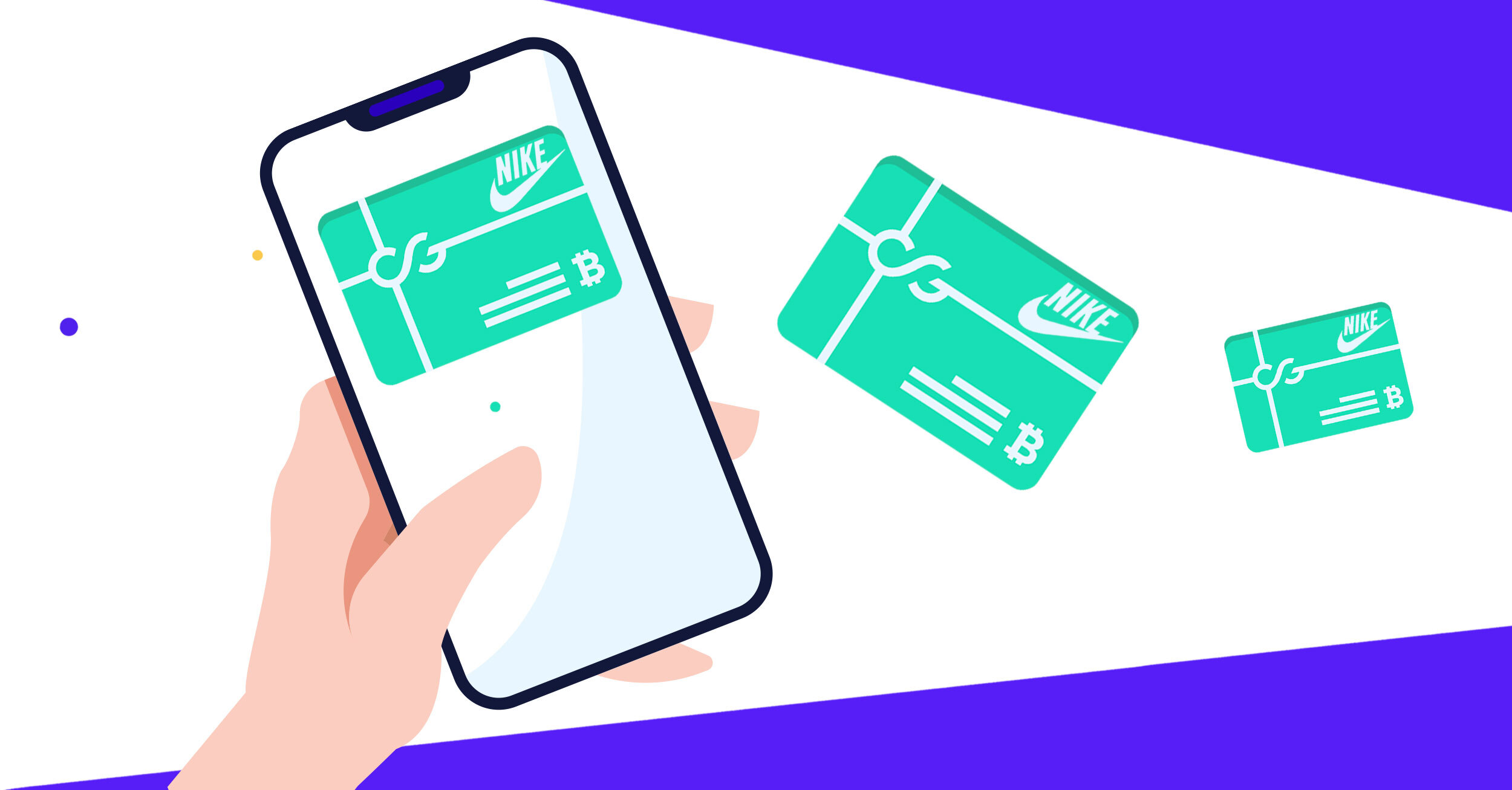 You've heard of Nike. It's a company that makes footwear, activewear and sports equipment for both athletes and people who simply love to live an active lifestyle. It's, in fact, the largest supplier of athletic shoes and apparel in the world, which means there's something for everyone. 
As with all vouchers on CoinGate, it comes via email and can be used for purchases on Nike and Converse official websites, as well as at any Nike and Converse retail stores in the US.
Buy Nike Gift Card 
4. Airbnb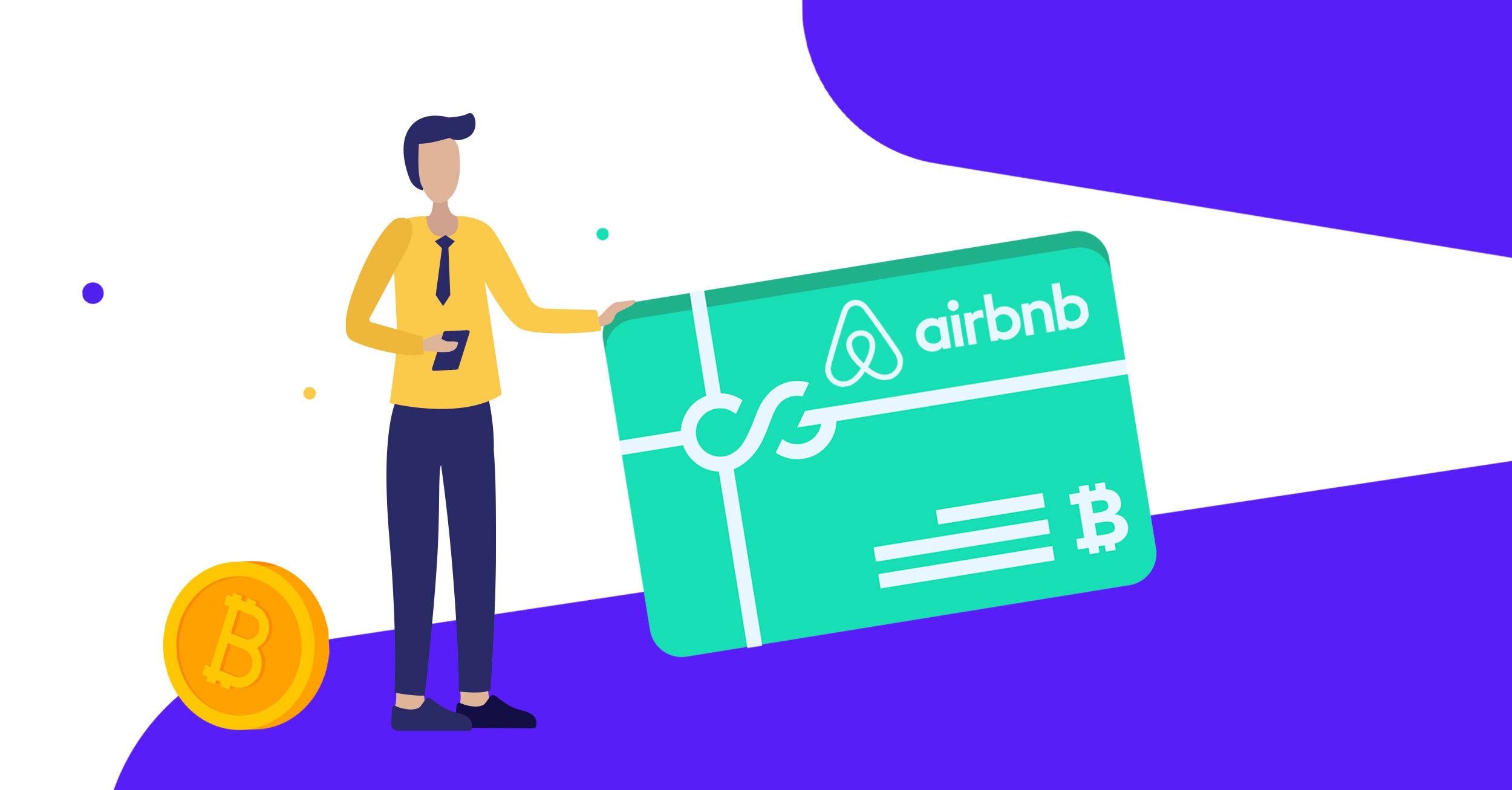 Giving someone an Airbnb gift card might cause unforgettable trips and experiences, which couldn't be more perfect if you want to surprise someone who loves to travel and discover new places. 
Book unique travel experiences across the globe or rent vacation homes in 190+ countries with Airbnb e-vouchers that you can redeem when logged into your Airbnb account.
Buy Airbnb Gift Card
5. Xbox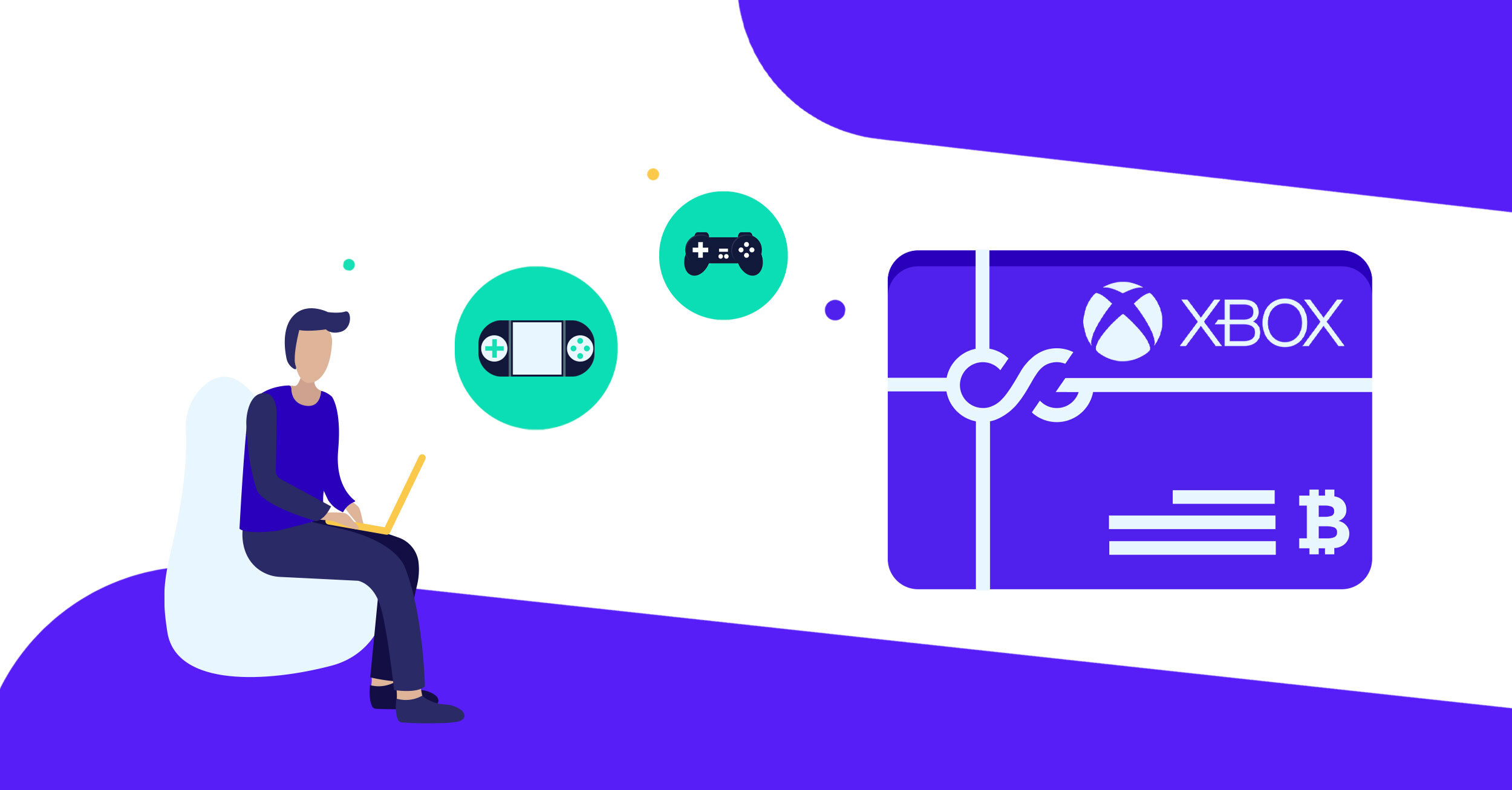 What do gamers want the most for their birthday? A game! Or, better, a gift card that allows choosing any game you wish to, or even movies and TV shows, games and apps on Windows, as well as buy devices like Xbox consoles and bundle offers at Microsoft Store.
Xbox digital code, once redeemed from the Microsoft account, will be available to spend at Microsoft Store online, on Windows and Xbox platforms.
Buy Xbox Gift Card
6. Windows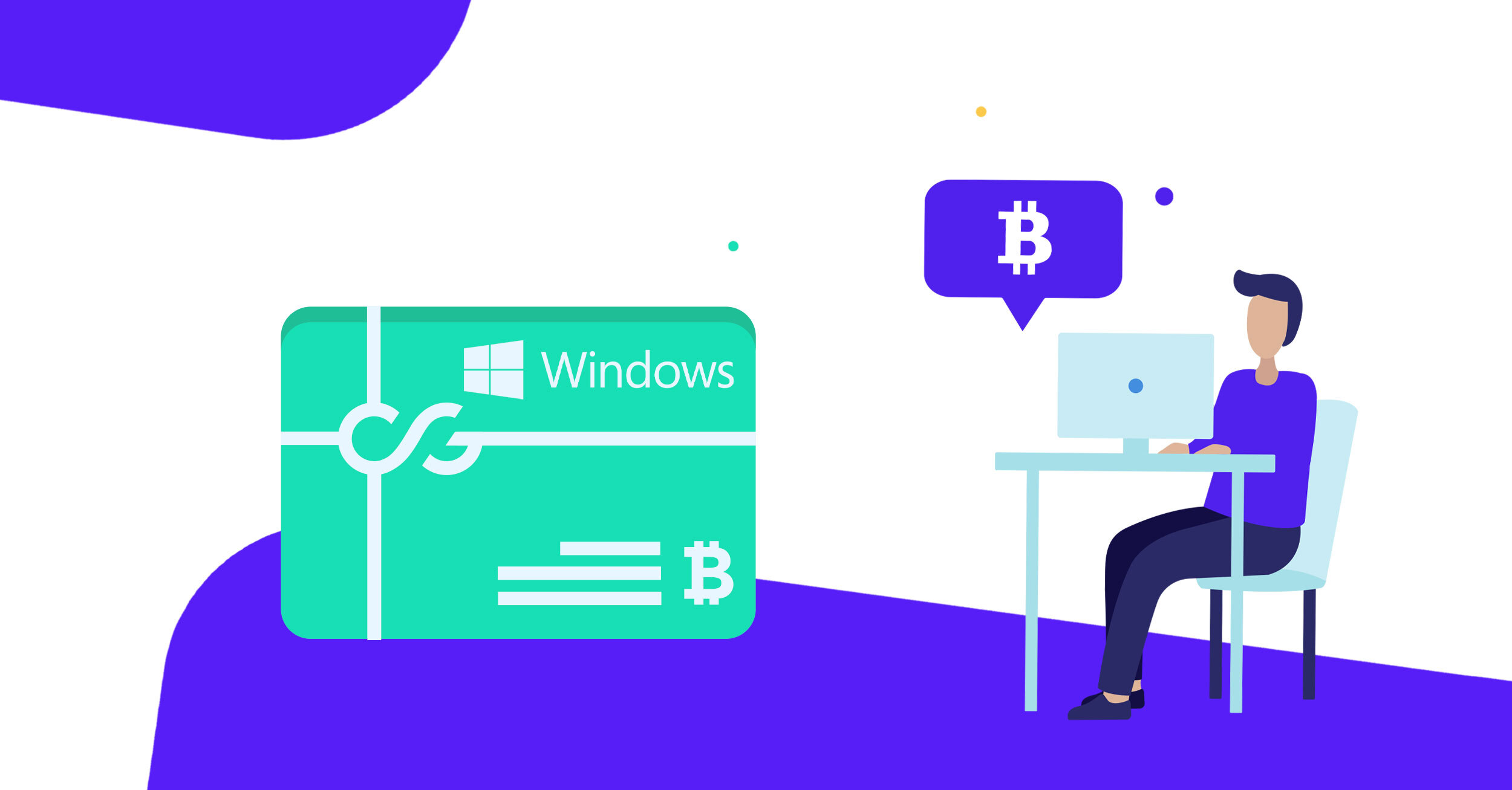 As with the previously showcased card, Microsoft Gift Card gives the opportunity for people to select the gift they want the most. It can be devices, games, software, apps, movies, and more, all for purchases at Microsoft Store online, on Windows and Xbox.
One bought, the voucher poses no fees or expiration dates and is available in Canada.
7. PlayStation Network (PSN)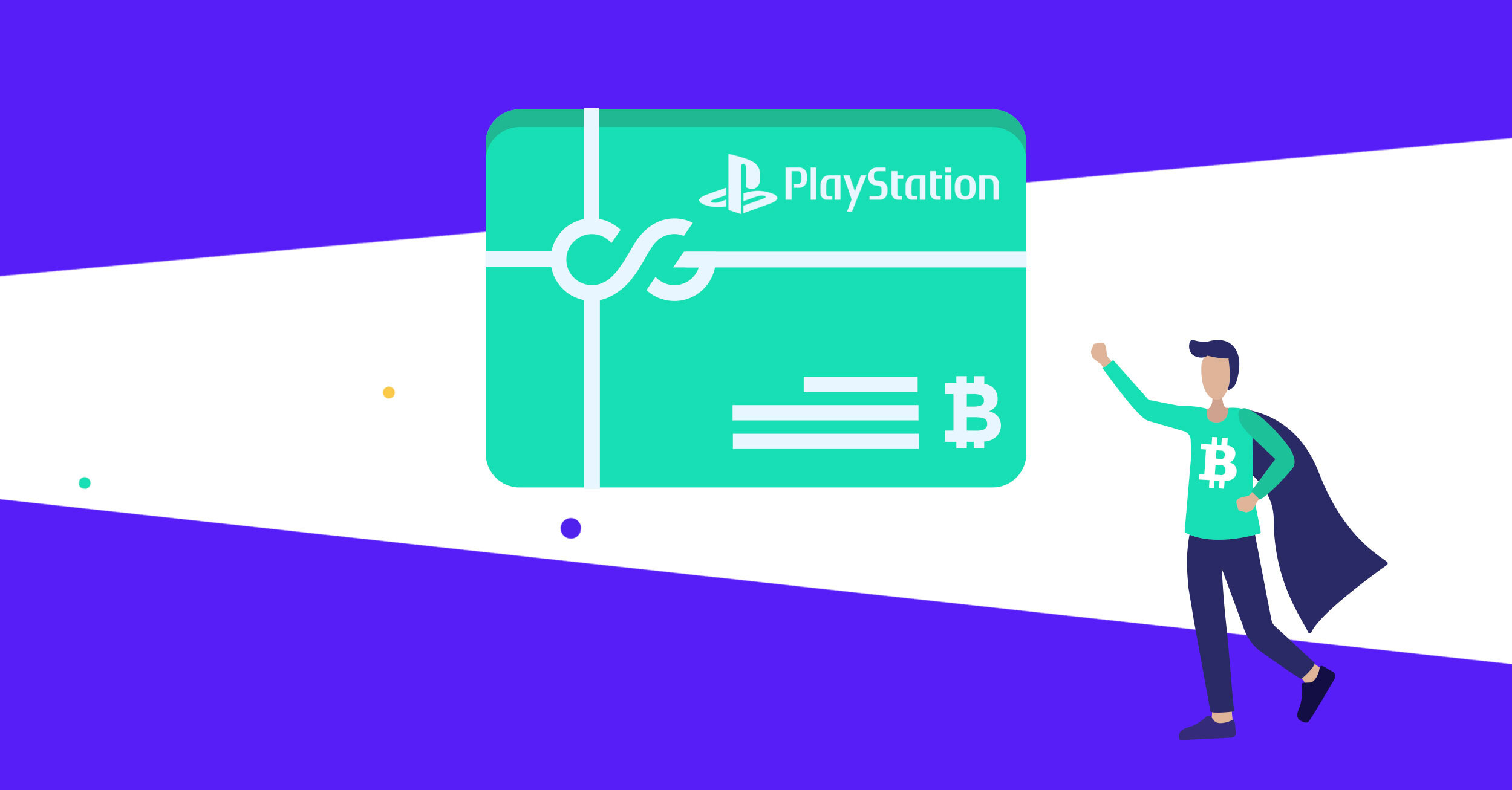 PlayStation e-gift cards are perfect if you want to give a PlayStation game as a gift but are not which one to pick. It also comes in handy for those who want to join PS Plus without using a credit card or PayPal account. 
The freedom to choose anything from digital games to addons to services makes PSN cards a worthwhile purchase. Apply the credit to your account at the official PlayStation Store. Available only in the US.
8. Nintendo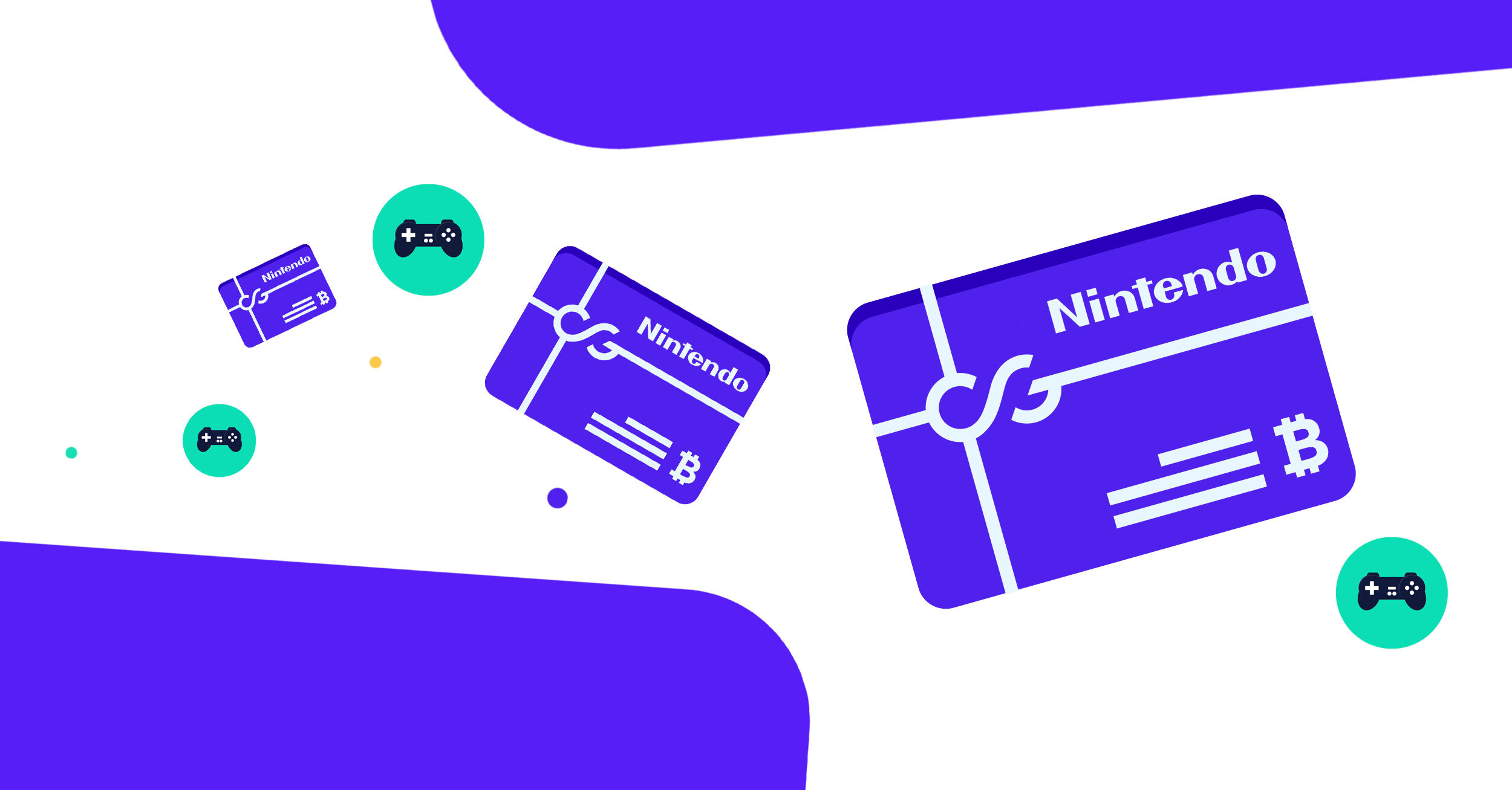 Nintendo digital cards is another perfect gift for gamers as they can choose from over 1,000 new and classic games from both AAA developers and indie games studios.
Nintendo eShop digital cards can be redeemed through the Nintendo eShop on the Nintendo Switch, Wii U, and 3DS family of systems only. CoinGate serves Nintendo digital cards for the US and Spain.
Buy Nintendo Digital Card
9. Gap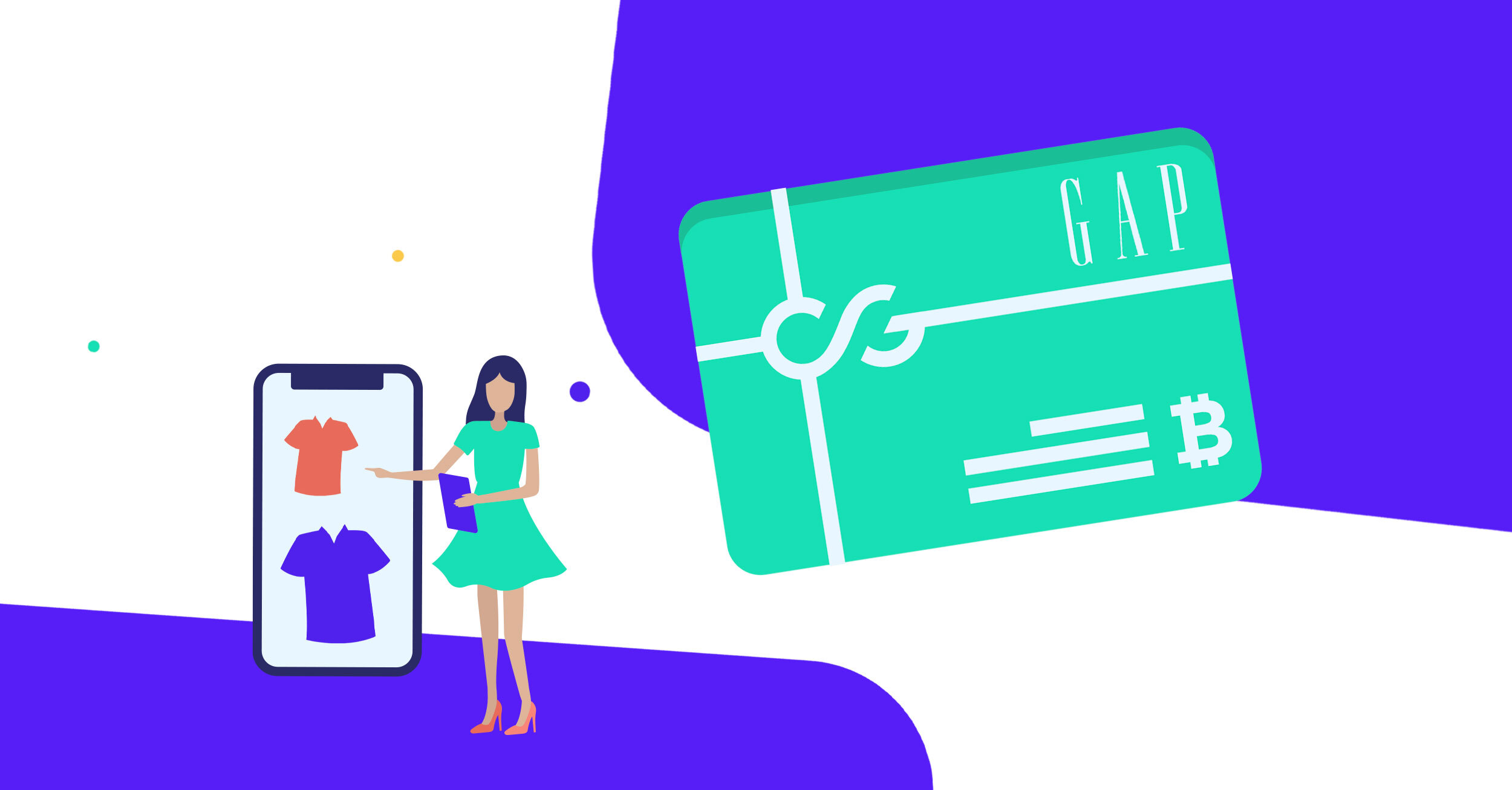 In terms of clothing, Gap has everything for every age, gender and one's sense of style. All the wardrobe essentials such as T-shirts, hoodies, sweaters, dresses, great-fitting pants, trendy tops, denim jackets and other clothes are of high-quality like you would expect from global clothing and accessories retailer.
CoinGate delivers Gap e-gift cards via email, which are available in the US and The United Kingdom. Besides, it can be used for shopping at other Gap brands such as Old Navy, Banana Republic, Athleta and more either online or in-stores.
Buy Gap E-Gift Card
10. SHOWTIME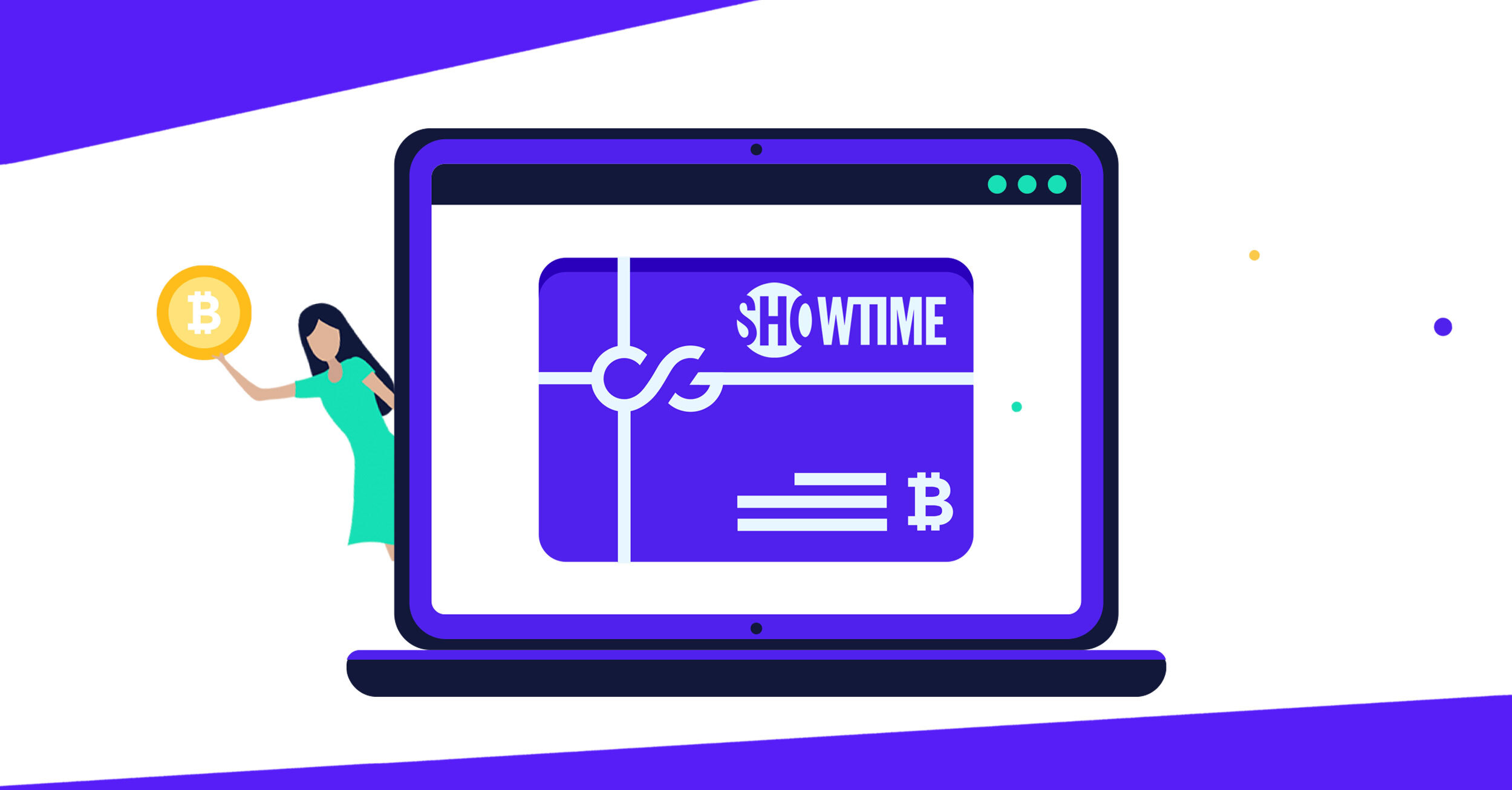 SHOWTIME gift card grants instant access to the stream of SHOWTIME's original series, movies, sports and way more, live and On-Demand without any commercial breaks. What else could a TV fan want?
At CoinGate, you can get a SHOWTIME gift card viable in the US which you can redeem at the official SHOWTIME webpage. 
Need more? Check CoinGate's Gift Card Store!