Brands & Shopping, Gift Cards
Selling crypto for Gift Cards is smart. Why?
Last updated: February 2, 2021 4 min read
Since CoinGate started offering gift cards for cryptocurrencies in September of 2020, sales each month were more productive than a month before.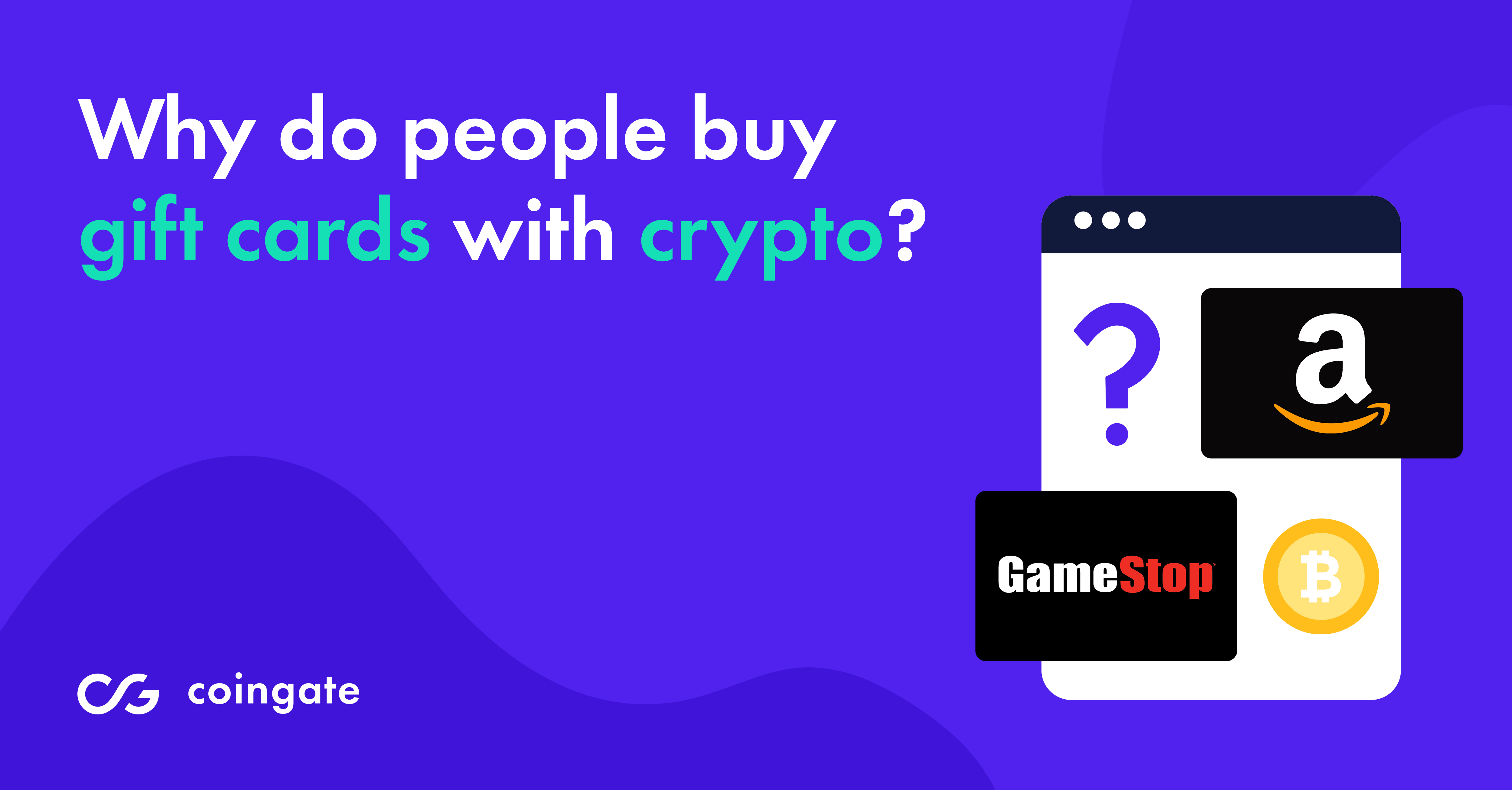 Not many people know what to do with cryptocurrencies once they get them. But now, crypto owners start to realize that selling cryptocurrencies for gift cards is one of the better, more flexible options.
It's not just because it allows making purchases from places that don't usually accept crypto payments. In general, gift cards can be useful in several different ways, and spending cryptocurrencies instead of fiat just adds more benefits to it.
Today we're going to explore all these various ways how gift cards are being used daily and why it's getting so popular to sell cryptocurrencies for gift cards.
Gift cards to transfer value globally
You know the classic story – a person works abroad and needs to send some money to his family to a remote region.
Whether his or her family has access to banking services or not, sending money across the globe will be a costly and slow process to go through, that is if you choose to go the traditional ways like making an international wire transfer or using money transfer services.
If you're one of those people that send money to relatives abroad and spend lots of cash just to achieve it, sending gift cards instead can be a better option for you and your family.
The reason why is because this way, there are no banks money transfer businesses involved in the process. Instead, gift cards can be purchased with Bitcoin and other cryptocurrencies and sent directly to any email address.
Knowing there are hundreds of gift cards to choose from, including most popular brands that sell everything (e.g., Amazon, eBay), it shouldn't be challenging to make them count.
Of course, you could just send cryptocurrency to your family and save money on remittances that way. However, as soon as they convert it to local fiat money on the other end, it becomes a taxable event.
That leads us to a second reason why gift cards are awesome.
Buying and sending gift cards is a non-taxable event
In most (if not all) countries around the world, selling cryptocurrencies for fiat means you also have to pay taxes on it.
This is one of the reasons why, instead of exchanging their crypto to fiat, crypto holders take fiat loans by putting their crypto assets up for collateral – you don't pay taxes on your loans.
As the headline suggests, selling cryptocurrencies for gift cards is also tax-free.
That means if you purchase a gift card in the US with Bitcoin and send it abroad to your family in India via email, you basically put fiat money in their hands, all without involving currency conversion, bank transfers and taxable event triggers.
However, while gift cards are tax-exempt, the government will tax the purchase you buy using that gift card.
Gift card purchases with crypto are more private
If you value your privacy, there's another great thing to know about spending crypto on gift cards – you retain much more anonymity than when using other types of payment channels.
First off, you don't need to provide your ID when buying gift cards, at least if you're not spending tens of thousands of dollars on them. All you really need is an email address to receive them.
Moreover, if you pay with cryptos such as Bitcoin or Litecoin, there's no way to tell who is behind the payee address as such a payment leaves no trail of customers' private or sensitive information.
Try it out!
Never bought a gift card with crypto? Try it today! Visit CoinGate Gift Card store and explore a vast range of available gift cards. Not sure how to do it? Make use of this step-by-step guide for making your first purchase. 
We'll add even more gift cards in the future. Don't want to miss it? Subscribe to our blog below or follow us on Twitter.