Trading, Tutorials
How to sell Bitcoin, Litecoin & other crypto for fiat (EUR, GBP)
Last updated: April 1, 2019 3 min read
Besides crypto payment processing services and a gift card shop, CoinGate also provides means to sell cryptocurrencies for fiat currencies like Euros (EUR) or British pounds (GBP) with a single transfer from any wallet you're using.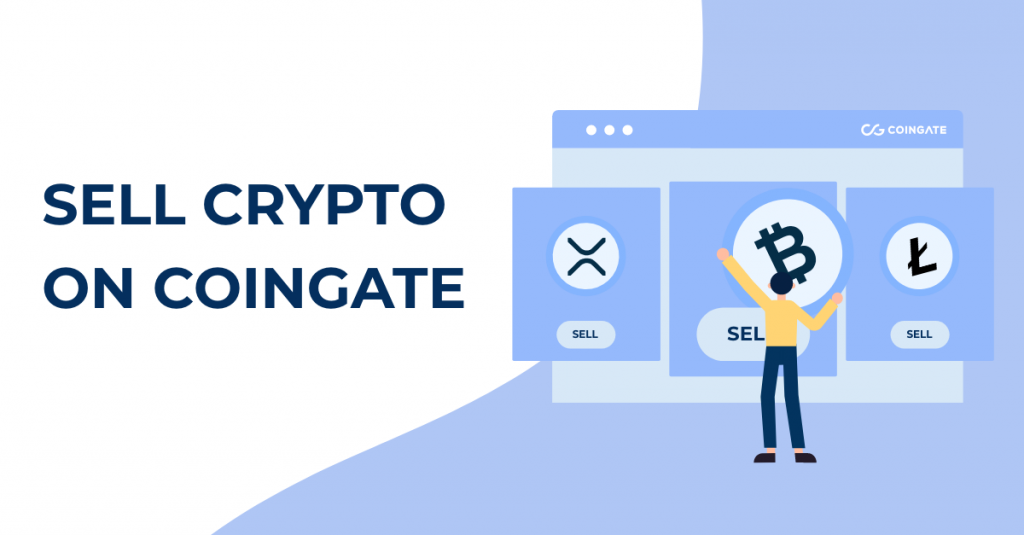 Currently, users can sell 11 cryptocurrencies: Bitcoin (BTC), Ethereum (ETH), Cardano (ADA), Tether (USDT), Bitcoin Vault (BTCV), Dogecoin (DOGE), Litecoin (LTC), Bitcoin Cash (BCH), TRON (TRX), and Dai (DAI).
Selling cryptocurrencies on CoinGate is intuitive and hassle-free. Once you create a personal account and verify your identity, go to your account dashboard, select the "Trader->Buy & Sell" menu section and choose the "Sell" option, or click here to begin.
Selling cryptocurrency on CoinGate: a step-by-step guide
#1: Add a bank account
The first thing you need to do is add your bank account details. This is where you will receive your cash for the cryptocurrency you're selling. 
You only need to do it once, and the next time you use the service, you'll be able to select the bank account from the list. Feel free to add as many bank accounts as you wish.

To add a bank account, click the "+Add a new Euro/GBP address" button and fill out the form: add a payout address title, account holder name, bank name, bank SWIFT code, and your account number/IBAN address.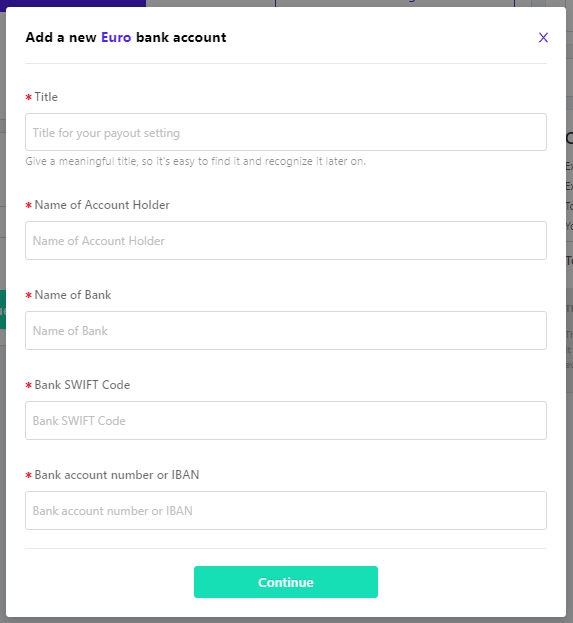 It's important that the owner's name of a provided bank account is the same as the CoinGate account holder's name.
Your bank's SWIFT code can be found in your bank account statements. Alternatively, you can use a SWIFT/BIC finder (or Google it!). 
When done, click the "Continue" button. You'll receive a confirmation email in your inbox. After confirming your payout setting, you'll be able to use it immediately.
#2: Enter the sell/receive amount 
The next step is to select a cryptocurrency you intend to sell and a fiat currency you intend to receive. Then, enter the amount to sell or the amount to receive. 
No matter which one you enter, the exchange rate will be calculated and presented to you in the "Order Details" section, including the service fee, which is 1% of the total amount deducted from the sent amount.

The exchange rate will be locked for one minute. After the invoice is generated, the exchange rate will remain the same for another 20 minutes. Note that if your payment does not clear in 20 minutes, the exchange rate will be recalculated.
When done, select a preferred bank account to receive your payment and click the "Continue" button.
#3: Make a payment from your wallet
The last step is to make a payment from your wallet to the cryptocurrency address presented on the invoice. Scan the QR code or copy and paste the receiving address to your wallet and send the exact amount shown on the invoice. 
The invoice will detect the incoming payment automatically, and the automated message will let you know that the payment has been received.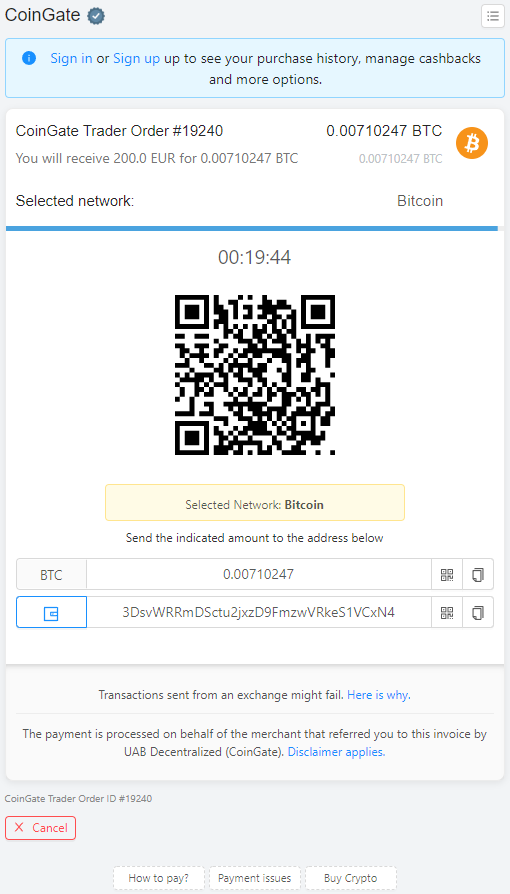 #4: Withdraw the funds
When the payment is confirmed, the funds will appear in your CoinGate balance. Go to the "Balances->Accounts" menu section on your dashboard and finalize the withdrawal.
Once done, there's nothing else left to do – simply wait for your payment to arrive in your bank account. It might take from 10 minutes to 24 hours. 
Are you also interested in buying crypto on CoinGate? If so, this guide might be handy.
If you have any additional questions, please consult our FAQ page for more information, or contact our support team at support@coingate.com.