Company Updates, Crypto Payments, Crypto-Friendly Merchants
Support open source software LibreOffice with CoinGate
Last updated: February 7, 2019 4 min read
CoinGate is happy to introduce a community-driven, open source project – LibreOffice! As it is a free software of the non-profit organization, everyone can use it with no boundaries or commitments. Moreover, you can now support the project with donations using CoinGate payment option!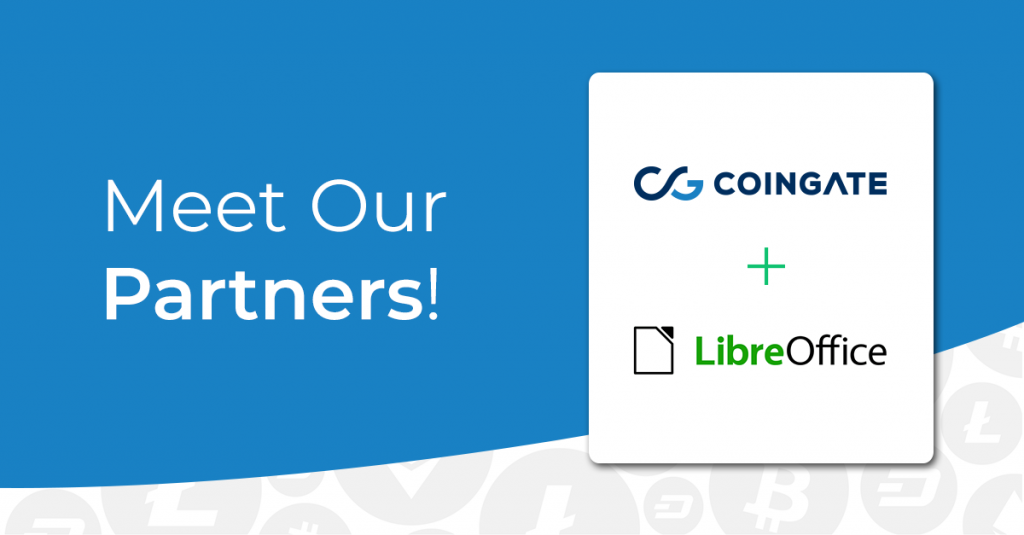 LibreOffice is founded by the Document Foundation. The project follows principles of Free Software, distributing a free office suite developed with a help of dedicated community. These principles are supported by four essential freedoms and the tenets of The Document Foundation's Next Decade Manifesto.
Thousands of volunteers around the globe are contributing to this project. You can contribute as well by donating cryptocurrencies like Bitcoin, Ether, Litecoin, XRP, Nano, TRON and +40 others and support its further development and livelihood. We are excited to do our part by providing cryptocurrency payment options. Our hope is that crypto communities will show support and appreciation for its good cause.
You can download free LibreOffice software from the official website.
What can you do with LibreOffice?
Millions of people around the world use LibreOffice free office suite on a daily basis. Its neat interface and a wide variety of features indulges creativity and provides all the necessary tools for different kinds of work. It also includes multiple applications which will cater to every type of person: Writer (word processing), Calc (spreadsheets), Impress (presentations), Draw (vector graphics and flowcharts), Base (databases), and Math (formula editing).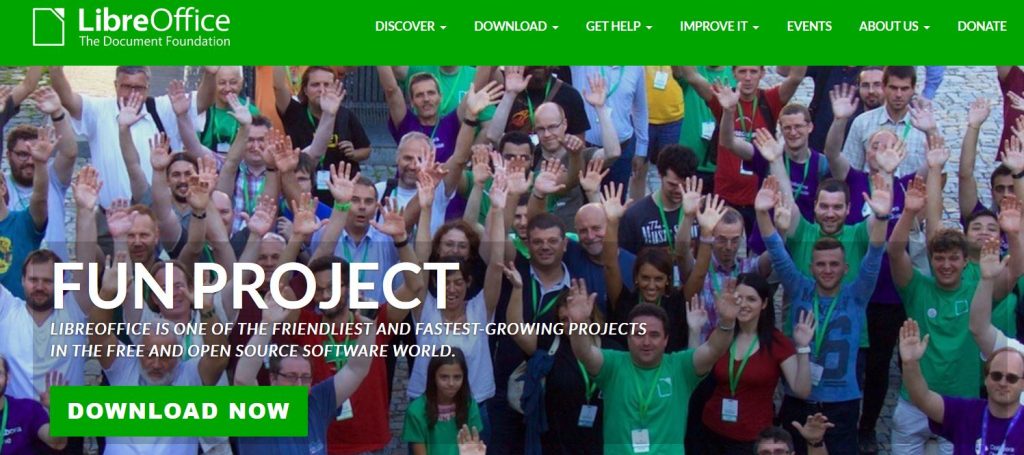 You might immediately raise a question of whether it is compatible with the most common document formats? Good news is, yes. It is compatible with the most popular formats such as Microsoft® Word (.doc, .docx), Excel (.xls, .xlsx), PowerPoint (.ppt, .pptx) and Publisher. Moreover, LibreOffice goes an extra mile by offering native support for a modern and open standard, the Open Document Format (ODF).
In fact, you can unlock even more features using LibreOffice extensions. Currently, there are 362 projects that extend the utility of the office suite in various ways. For example, if you're a coder, you might avail of tools like code highlighter. Or maybe you play an instrument? Then add chord diagrams to your software and start writing songs. It goes way beyond these examples, offering extensions for writers, mathematicians, artists and so on.
How to install LibreOffice?
The software itself is pretty easy to set up. In fact, you can find step-by-step instructions that work for most common operating systems, including Windows, GNU/Linux, iOS, Android, even cloud and portable versions. However, if you encounter some issues, you can always ask for help from the community support or check out LibreOffice FAQ.
If you really like the software and you feel like supporting it, keep in mind that they accept donations via PayPal and credit cards. But if you want to support LibreOffice with your digital assets, CoinGate provides as an additional donation method, meaning you can donate various cryptocurrencies that we support.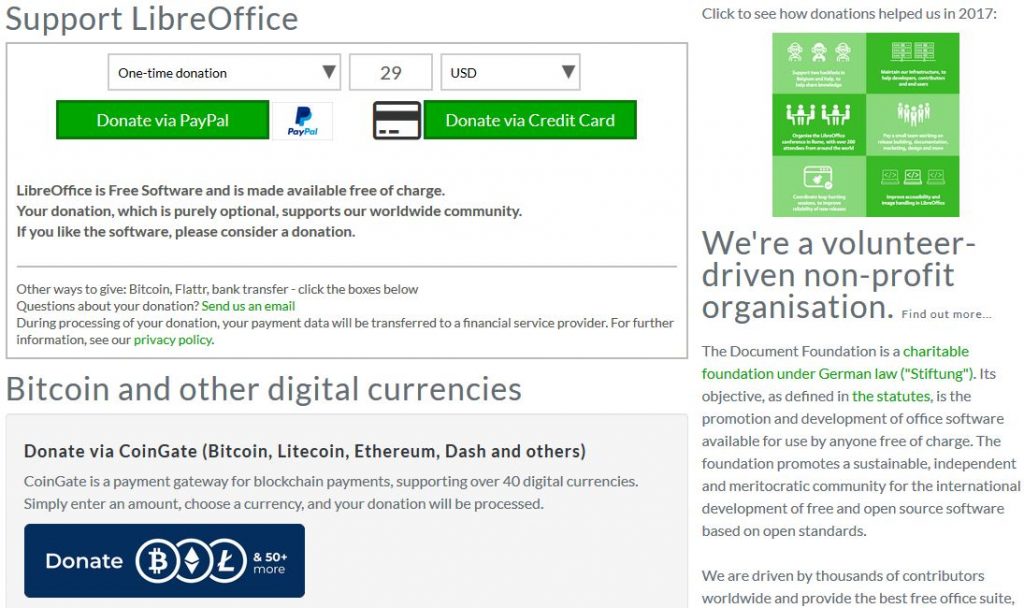 Donations help to grow LibreOffice community of volunteers, maintain the infrastructure and continue to improve the software. With that said, if you enjoy the product, please consider making a contribution!
Wish to contribute to LibreOffice even more?
LibreOffice is always looking for people who would like to participate in making the product better or finding bugs in the code. Whether you have the competence in building infrastructure, creating the design, establishing marketing strategies, making translations or anything else – we are sure LibreOffice will find a way to utilize your talents and capabilities as anyone can get involved.
However, it is entirely up to you. The software is free to use anyway, and all types of contribution are just optional.
Interested in the content like this? We post new articles on a regular basis. If you want to keep up with our news, we suggest subscribing to our blog! Simply enter your email address at the bottom of the page. That way, you will always stay up-to-date!