Crypto Payments, Educational, Trading, Tutorials, Tutorials
How to set up a wallet and fiat payouts for USDT stablecoin
Last updated: April 23, 2020 6 min read
Stablecoins are already proving to be a great alternative to traditional banking as some of our biggest merchants successfully implemented fiat-pegged USDT into daily habits, removing the necessity to always rely on banking providers.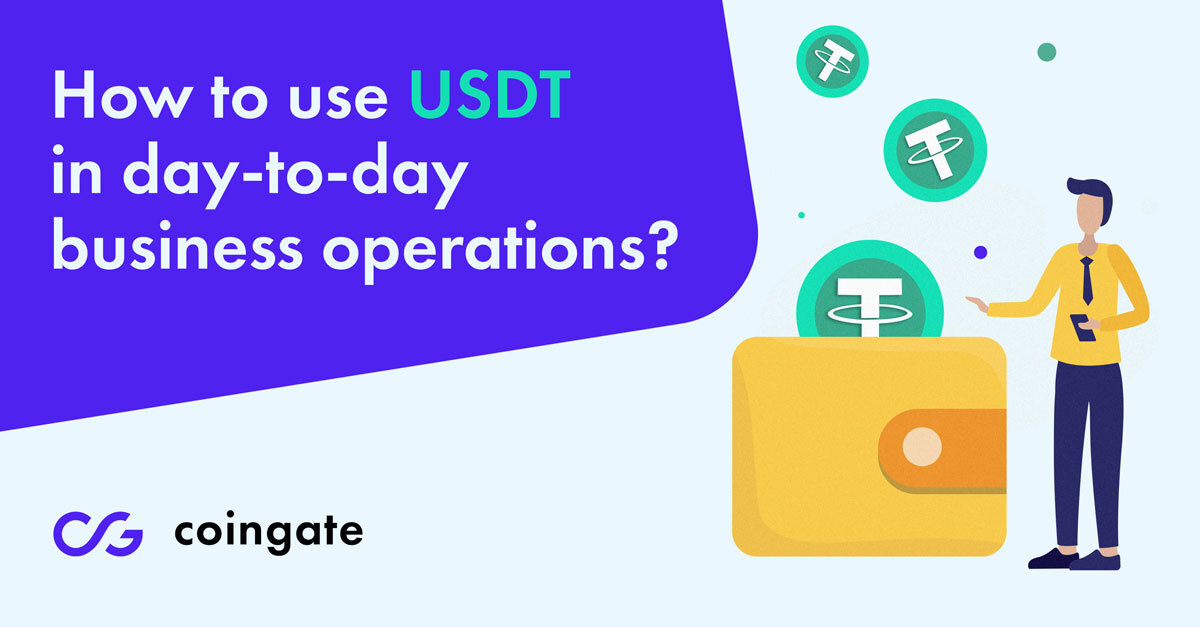 USDT, otherwise called Tether, is a cryptocurrency backed by US dollars at a 1:1 ratio. Because it is collateralized with a traditional fiat currency, the price never fluctuates too much and always stays around $1. 
But most importantly, such fiat-pegged stablecoins can always be redeemed on-demand for a currency they're backed by, which in this case is US dollars. 
If you want to learn more about stablecoins and how they work, first read this article.
Companies utilize stablecoins like USDT in many ways. Mainly used for fast, risk-free global transactions without the assistance of banks or any other 3rd party middlemen, stablecoins also come in handy for merchants that use CoinGate payment processing services.
How CoinGate merchants use USDT stablecoin
Even though merchants with CoinGate can accept several stablecoins for payments, they found more success using them for cryptocurrency settlements. 
How so? Well, USDT gives businesses freedom and flexibility to manage funds without intermediaries and exchange to fiat currency when it's most convenient with no high costs. 
Since stablecoins are also not volatile, a lot of business models see more value in using fiat-pegged assets like USDT instead of traditional banking services.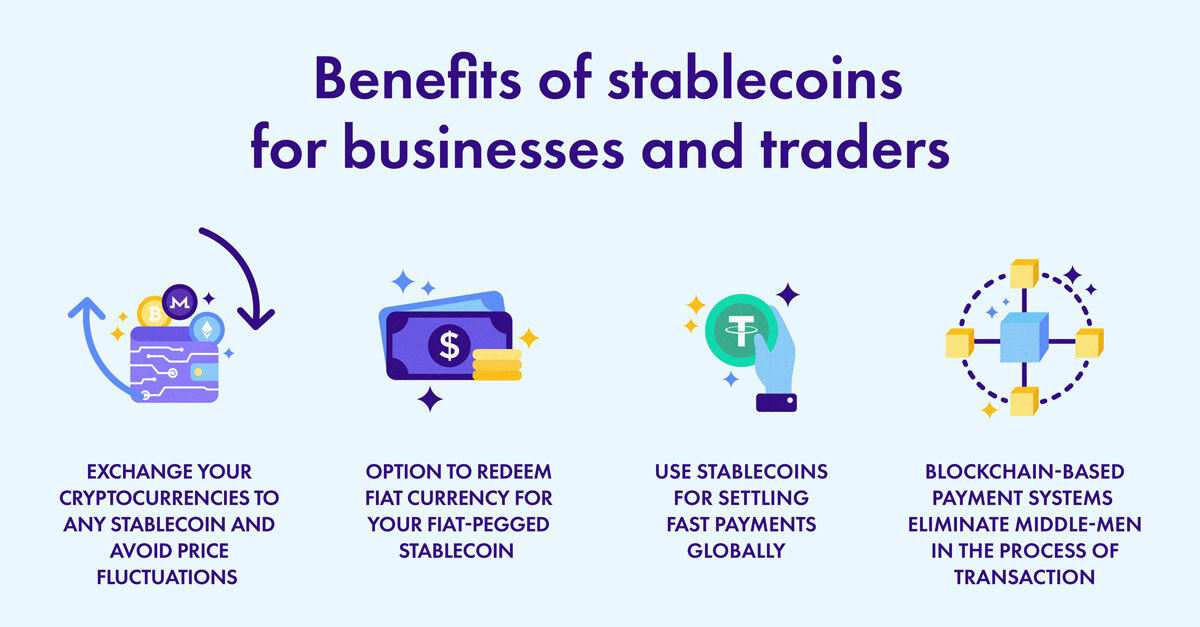 According to research by The Block, the stablecoins' transaction volume increased by 8% in the first quarter of 2020, compared with a previous one. Besides, their collective quarterly volume surpassed $90 billion for the first time in history. To put it in perspective, in 2019 the total transaction volume for stablecoins reached $250 billion.
Business interest is evident as, instead of withdrawing crypto earnings in the form of Euros to a bank account, some CoinGate clients also started to go the other route and withdraw USDT to personal wallets.
Since this settlement option is getting more popular on CoinGate, we present you with a guide for merchants on how to create a USDT wallet for CoinGate payouts, as well as how to trade USDT for Euros or US dollars later. 
Key things to know before starting 
There are several variants of USDT tokens, but CoinGate uses the variant on the Ethereum blockchain (ERC-20).
To be able to exchange USDT to US dollars or Euros, you will need two things:
A wallet to hold the USDT;

An account on an exchange that supports USDT/USD or USDT/EUR pairs.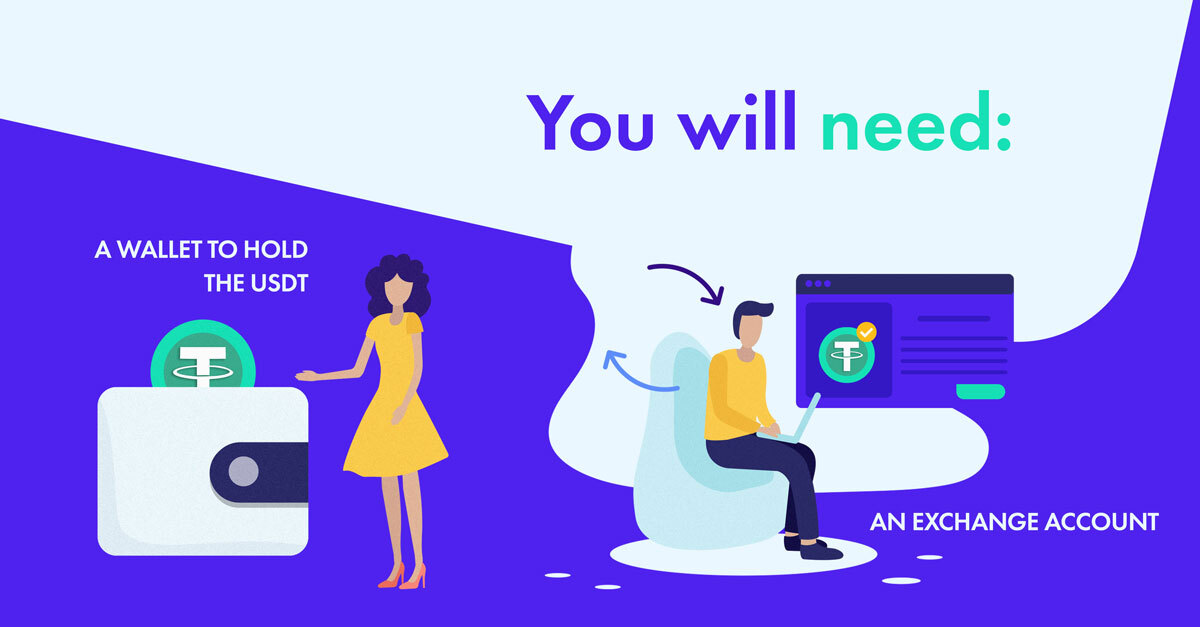 If you intend to exchange USDT to fiat currency right away, you can skip the "How to create a USDT wallet" part and instead provide us with a payout address which the exchange will generate for you. 
If using an address generated by an exchange, make sure to check if the address is still valid each time before requesting a withdrawal.
Here's how to set up merchant payout addresses and settlements on CoinGate 
That way, CoinGate would settle USDT directly to your exchange account, although we recommend first to place the funds in a secure personal wallet.
With all that said, let's jump right into it.
How to create a USDT wallet
Go to

MyEtherWallet.com

(note that CoinGate uses the USDT variant on the Ethereum blockchain).

Click "Create a Wallet" and read the instructions.

Download the "MEW wallet" app for either Android or iOS.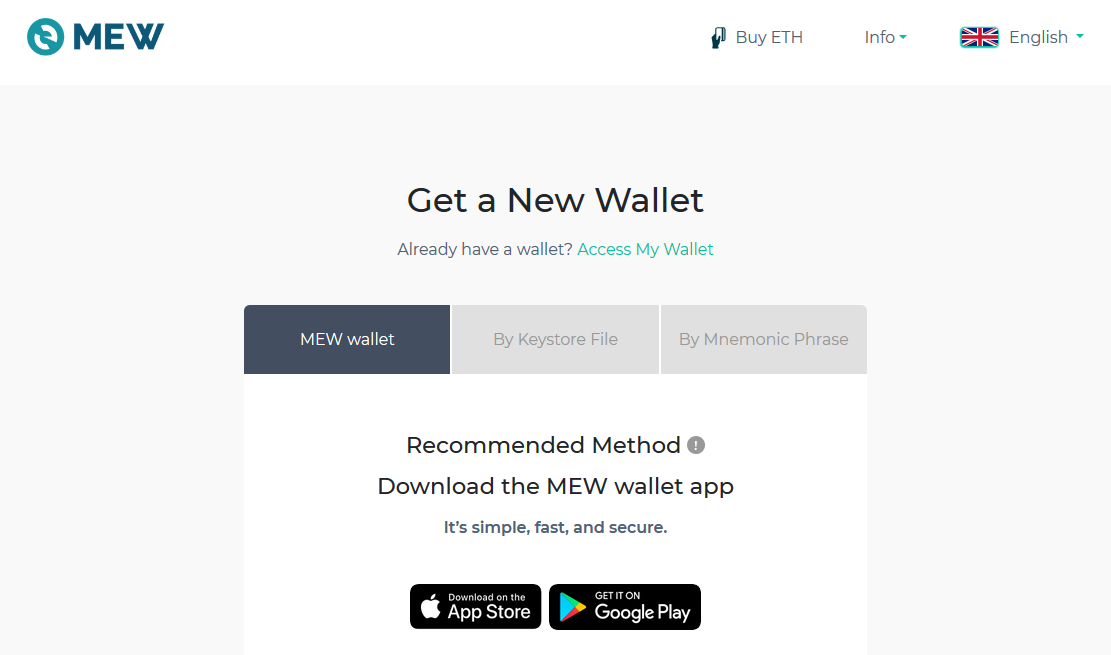 When in the app, click the "Create a free wallet" button.

Follow the steps provided (create a password, set up fingerprint access, etc.).

DO NOT SKIP THIS STEP.

In the app, click the "Back up" button and follow the instructions. You will be asked to write down a 24-word recovery phrase.
It is crucial that you write the recovery phrase on paper and store it in a secure place. Do NOT write it in a digital medium. 
This phrase will allow you to recover the access to your funds in case your device breaks or becomes lost. Be aware that this phrase will also allow anyone with knowledge of it to access all your funds, so take the necessary precautions to secure it properly.
How to exchange USDT to US Dollars or Euros
If you plan to trade USDT to US dollars, we recommend creating an account on Bittrex. If you prefer getting Euros, Binance offers such a possibility. Of course, you can also use any other exchange which supports USDT (ERC-20 variant). 
No matter what exchange you will choose, you will have to get your account verified. After the verification process is completed, you will be able to deposit USDT to the exchange and trade it for fiat currency of your choice.
To be able to send USDT from a wallet to an exchange, you will need a small amount of Ether (ETH) to pay for the transaction fee. You can get ETH by swapping USDT to ETH directly in MyEtherWallet.
Go to MyEtherWallet.com

Click "Access My Wallet" and choose "MEWconnect".

Scan the QR code using MEW wallet app.

Select "Swap" on the left side menu.

Select From: USDT | To: ETH | To Address: [your ETH address from MEW wallet app]
However, to make the first swap, some ETH has to be in a wallet already to pay for the swap transaction fee.
No worries, though – after you are done setting up the wallet, let us know your wallet address at support@coingate.com with a subject line "need ETH for USDT/ETH swap", and our team will send you a small amount of Ether for that reason. 
Find your address either in MEW wallet app or via MyEtherWallet.com website. It's also the same wallet address that you'll need to provide in the CoinGate business dashboard if you decide to settle your accepted cryptocurrencies to USDT. Learn how to do it.
That's it – you're all set up!
That's all you need to start using USDT stablecoin for withdrawals and payouts. If you have any additional questions, forward them all to our support team at support@coingate.com. They will make sure you get all the help needed.
Did you find this guide useful? If so, follow us on Twitter or subscribe to our blog down below to get more content like this!