Company Updates, Crypto Payments, Trading
XRP relisted on CoinGate: now available to be bought, paid with and accepted as a payment for non-US citizens
Last updated: April 9, 2021 2 min read
Blockchain payment processor company CoinGate is relisting XRP as a tradeable, payable and payment-acceptable asset for its non-US users. This decision was made after the recent progress happening in the lawsuit between SEC and Ripple Labs, favoring the latter.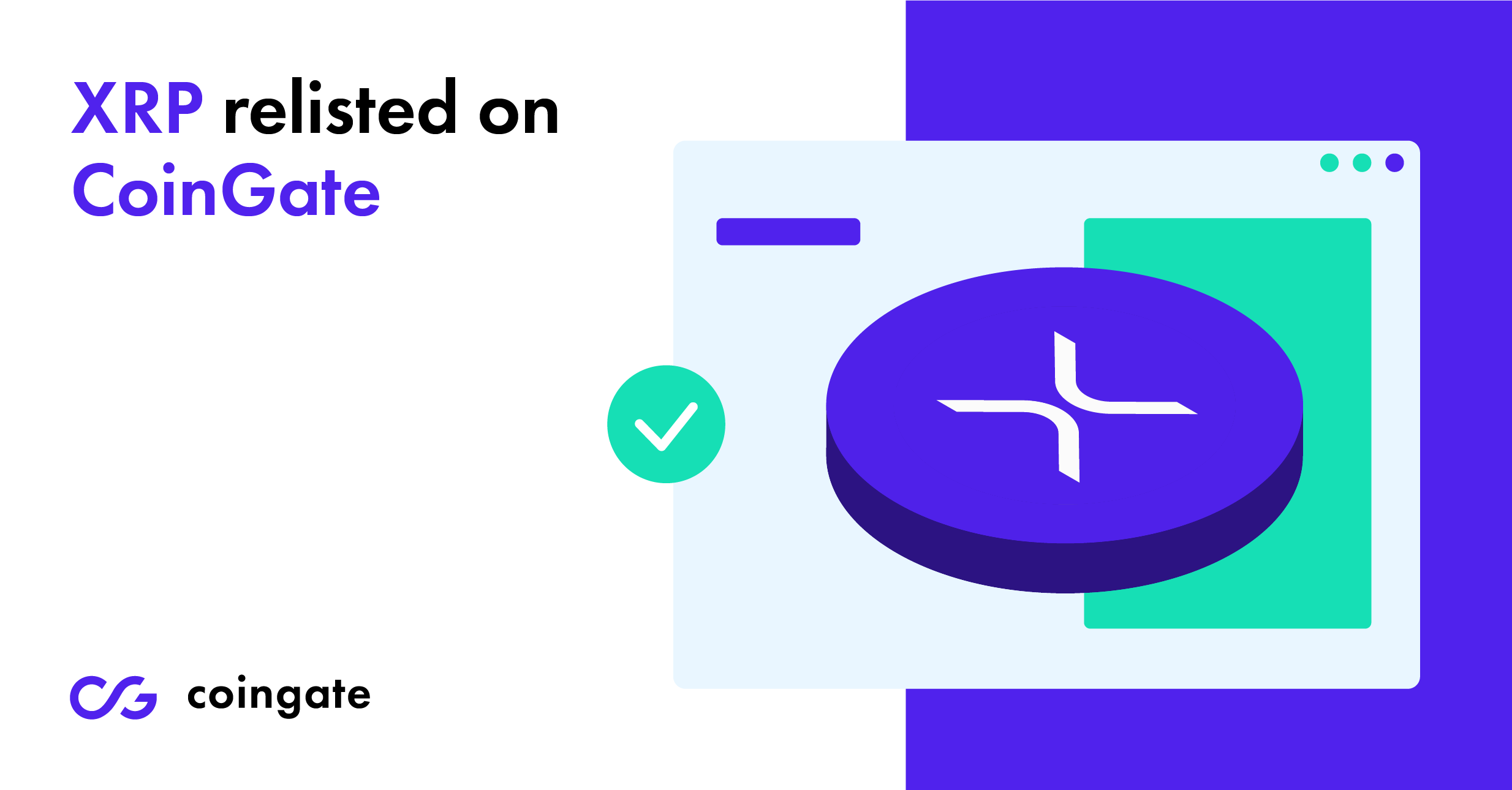 XRP was on the brink of its virtual end, after the SEC filed its lawsuit against Ripple Labs back in December 2020, alleging the company violating U.S securities laws in selling XRP to retailers. This had instant repercussions for XRP, as many US-based crypto platforms and exchanges started delisting one of the most popular digital assets out there.

However, the case began to turn in Ripple's favor after the first court hearings, where one of the judges observed that XRP "also has a utility and that utility distinguished it [XRP] from Bitcoin and Ether"
Consequently, once the tides started to turn out of SEC's favor, XRP price began to rally, surging above $1.03 (75% increase per 7 days) as of time of writing. The price increase signalizes both the well-perceived gear shift in the lawsuit, as well as the growing demand from the crypto community to relist XRP in crypto platforms. 
Knowing this, CoinGate is announcing that it is relisting XRP as a tradeable and payable asset for its non-US citizens. The geographical restrictions are still compulsory as there is still legal uncertainty in the lawsuit between SEC and Ripple.  
XRP can be bought by  SEPA bank transfer and credit or debit card. It can also be used to pay any invoices via the CoinGate's dashboard when logged in and accepted as a mean of payment for merchants.