January 10, 2020 is the day when the 5th EU Anti-Money Laundering Directive (AMLD 5) took effect in our home country Lithuania.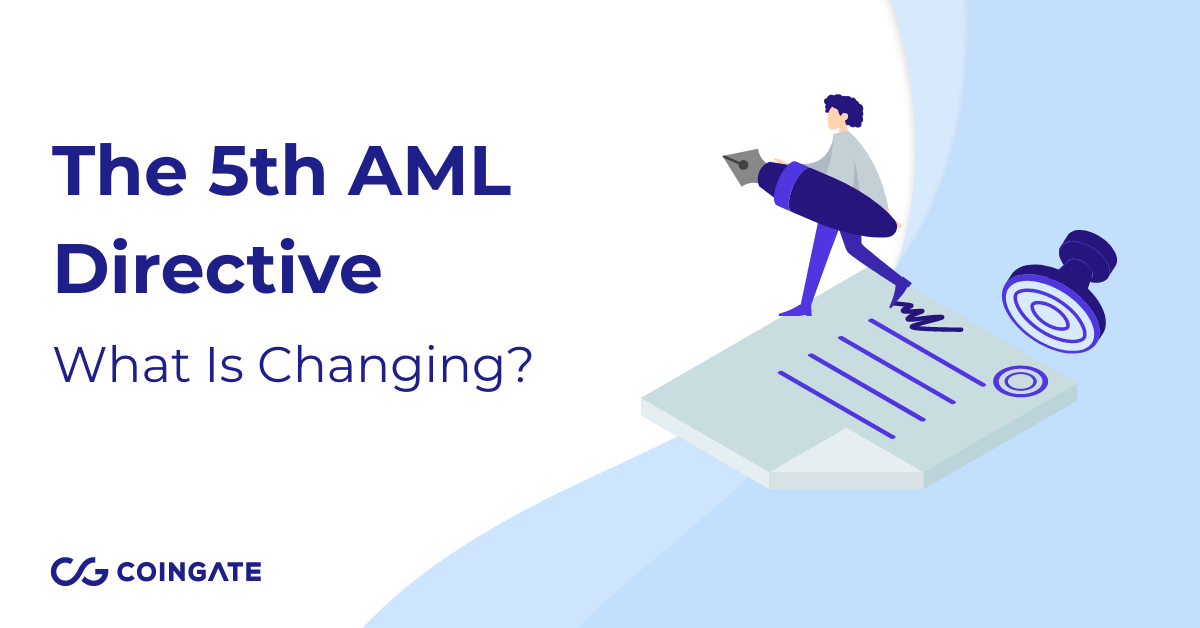 First and foremost, the new law provides Bitcoin and other cryptocurrencies a legal definition locally, as well as in all of the European jurisdiction. As a result, cryptocurrency platforms like ours must conform with new legal requirements as CoinGate is now a regulated entity under the scope of this directive.
What impact does it have on CoinGate?
We've been preparing for this day since the European Parliament announced it had adopted the directive on April 19, 2018. 
Preparations mostly consisted of creating an AML and CTF (Counter Terrorist Financing) risk assessment methodology, assessing the existing AML/CTF protocols, as well as designing and implementing appropriate AML/CTF policies, procedures, and more.
While all of it was done mostly to comply with the enhanced due diligence requirements for high-risk countries, there's one more critical requirement that this directive imposes on crypto-oriented, corporate-type businesses.
Achieving transparency through publicly available registries
According to the new rules, CoinGate and all other crypto companies are now required to meet specific transparency standards and disclose the company's beneficial owners in a publicly accessible national registry. Every EU country is obliged to establish these registries and share them with member states.
While Lithuania did that just recently, other countries went ahead to adopt the directive earlier. For example, Estonia was one of the first to introduce two types of cryptocurrency licenses that comply with the 5th AML Directive, which serve the same purpose as the registry soon to be established in Lithuania.
It undoubtedly is the most significant step in Europe's cryptocurrency regulations to date as this official registry will legally acknowledge and validate crypto companies that until now had no legal requirement to report suspicious transactions or conduct proper due diligence. So right now, crypto businesses in Lithuania (including us) will be monitored and supervised by the Financial Crime Investigation Service of the Lithuanian Republic.
While the new directive aims to minimize the criminals' financial means and further legitimize the activities of crypto companies, it also strives to do it without causing harm to the existing payment rails and markets. 
Our only hope is that the new rules will do precisely that – impose more strict security measures, prompt transparency and continue to evolve alongside industry in non-imposing, helpful and sensible fashion. 
Subscribe now
Enter your email adress below to stay in the loop far all blogs