At some point in time, we've all relied on Google search to tell us the current price of bitcoin. But that's just the very first step as, sooner than later, we find ourselves searching for way more than just Bitcoin price.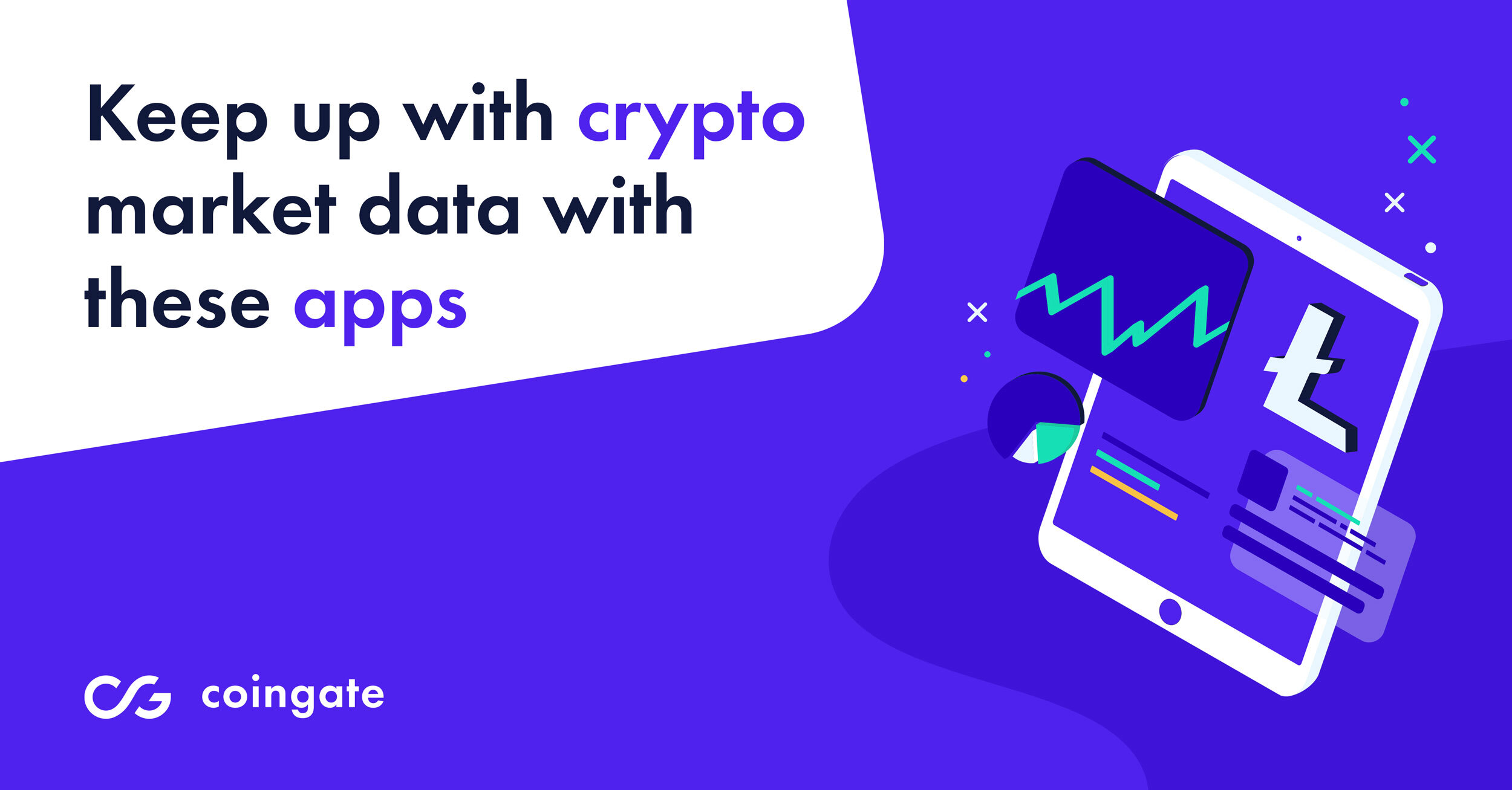 Have you ever ended up buried in dozens of browser tabs trying to keep track of everything that's going on in crypto markets? 
That's when you must start considering tools that can help you stay up-to-date with industry news, follow changes in markets, and manage your crypto portfolio. Good news is, some options allow you to do everything in one app. 
But it all depends on what you're looking for–some people just want a convenient layout to see cryptocurrency prices that are relevant to them, while others look more sophisticated tools that would provide more flexibility.
With that, we're going to review several different options that will suit both cases.
One way or the other, any of the apps and websites mentioned below will make your life easier as you won't have to waste your time bouncing through several sources to get relevant information anymore. 
Note that some tools are accessible via Android or iOS devices only, and others can be opened on any web browser. 
From very simple to very elaborate, here are our picks: 
Best apps to track bitcoin price and crypto market data
Cryptopys 
If you want a super simple tool that you can use on your web browser, Cryptopys might be the way to go.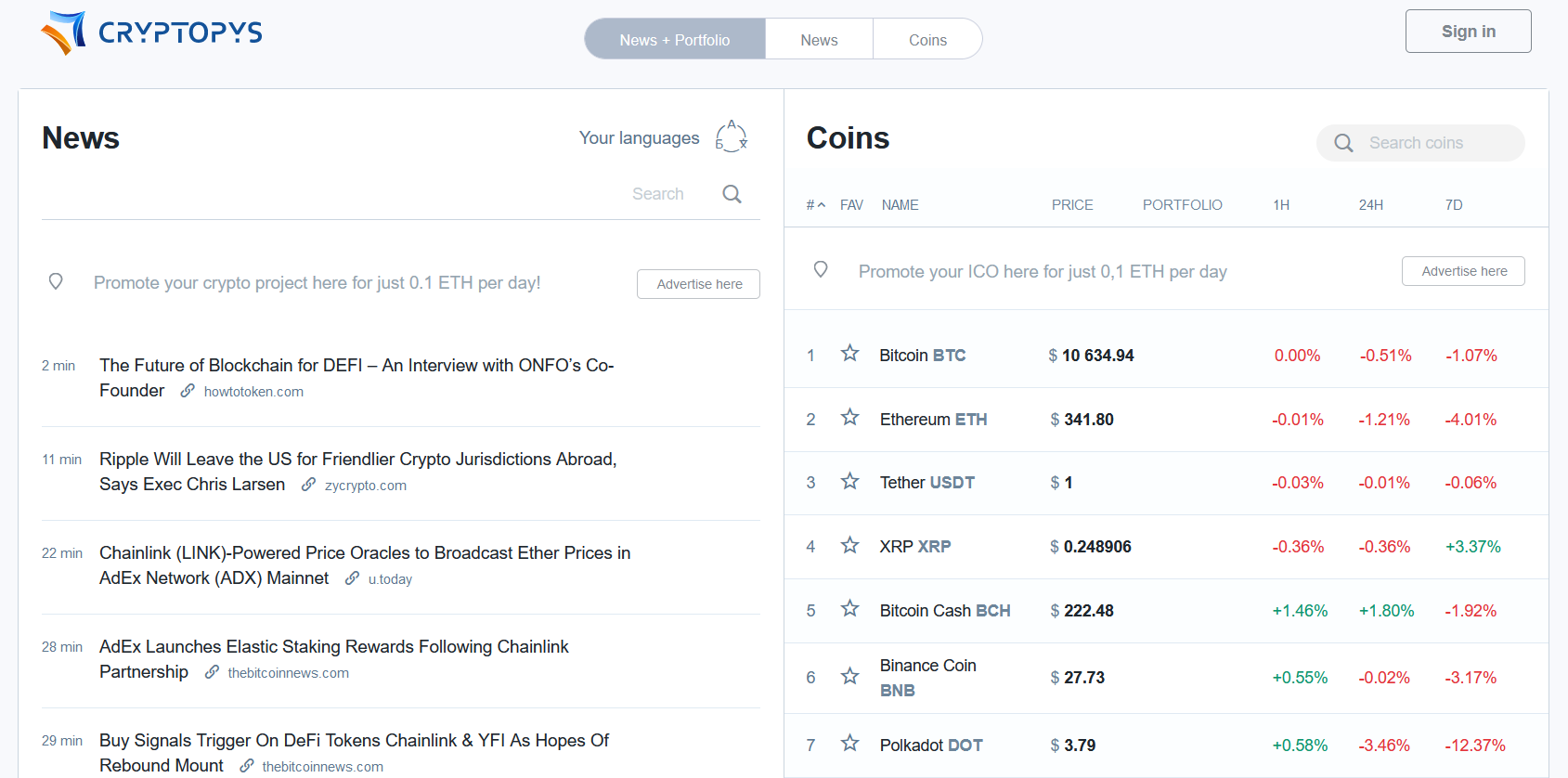 Cryptopys is available in 18 languages, and shows both industry news and general information on cryptos and their price changes by an hour, day or week in a very simplistic interface.  
What's cool is that you can mark the most relevant markets and track your portfolio value without directly syncing with wallets, which some consider a plus judging from a personal security perspective.  
That's all it is, really – a simple market and portfolio tracker that also shows crypto news feed. For regular folks, it should be more than enough. 
Coin Stats
If you're more into cryptocurrency portfolio tracker apps for Android or iOS mobile devices, Coin Stats comes to mind first.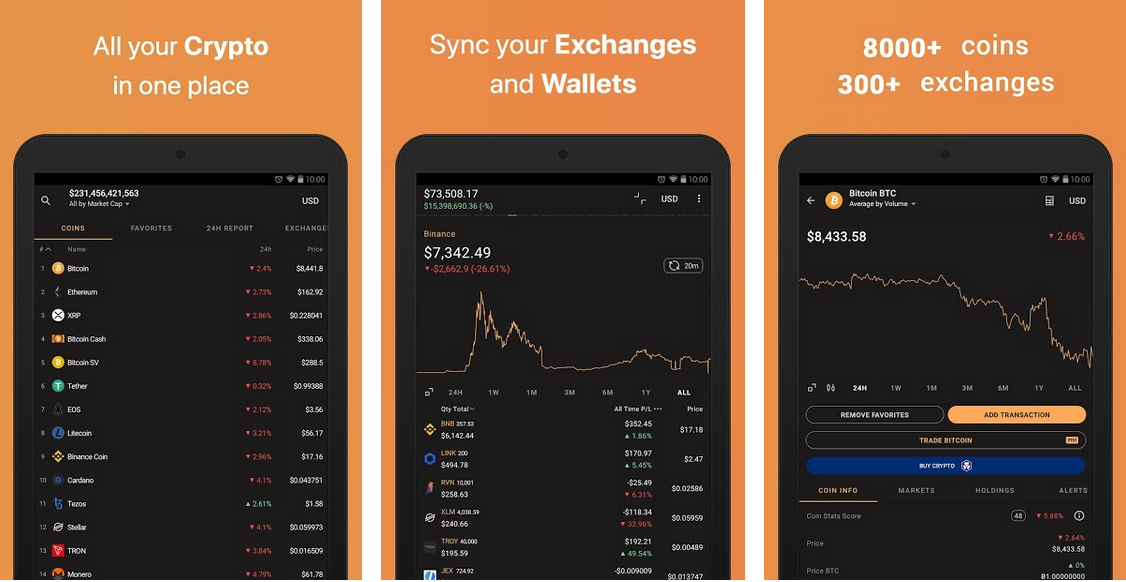 Unlike Cryptopys, Coin Stats allows syncing your entire cryptocurrency portfolio with wallets (including Metamask) and exchanges that you use. You can see prices, values and changes in real-time, alongside news from more than 40 sources. 
Even though the app is crammed with numerous features, it stands out from the rest with its superior interface; thus, positive, user-friendly experience is guaranteed.  
Moreover, the app is excellent for both new and experienced investors as you have the ability to thoroughly research coins with sophisticated filtering and sorting tools, access to charts, insights and custom alert notifications.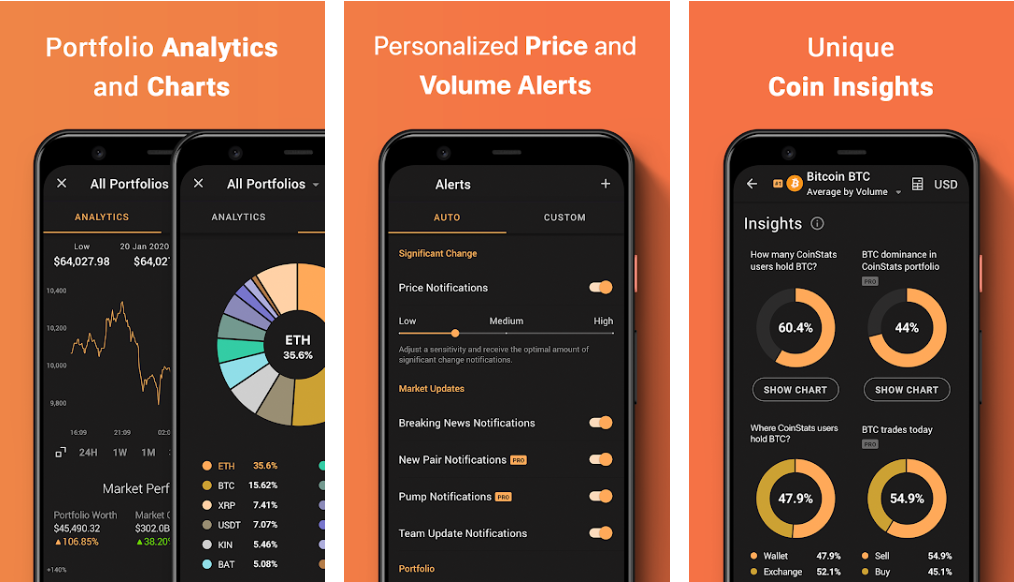 And, if you're not keen on accessing the app all the time, feel free to use native widgets that give you easy access to crypto and bitcoin prices, as well as your portfolio value from your home screen.
Coin Stats app is free, so you might as well try it out. PRO version includes features like portfolio analytics, exchange trading, order fill notifications and more. 
Bitcoin Ticker Widget (XBT Apps)
Here's one more app for Android and iOS devices called Bitcoin Ticker Widget. This one is similar to Coin Stats in a sense that it does all the same things: sources prices from exchanges, provides historic trade volume data, sends push notifications and gives to access to latest crypto news.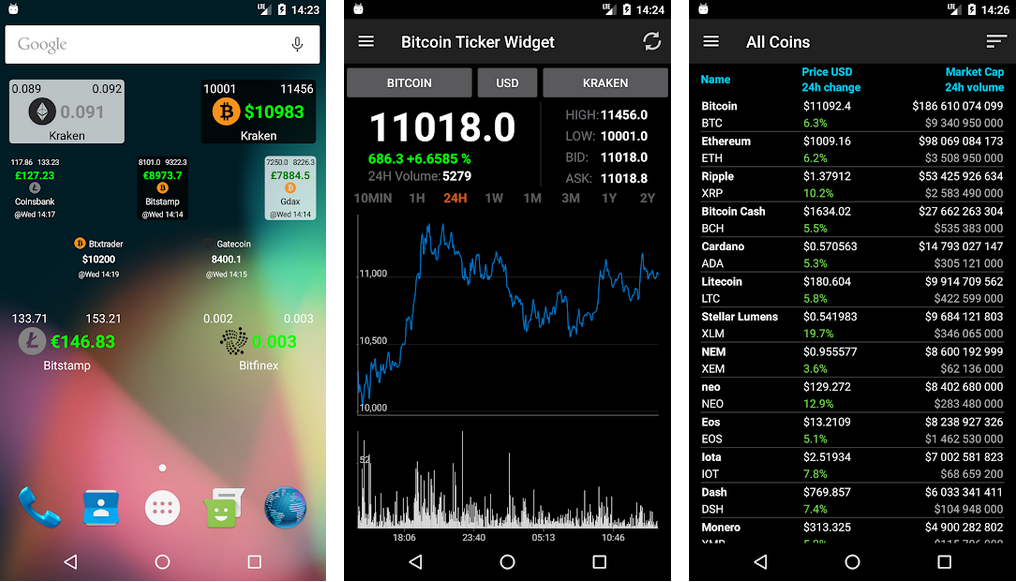 The main difference between these two is that you can check each cryptocurrency price and data on individual exchanges, one by one.
But one thing users tend to appreciate about Bitcoin Ticker Widget is how often it updates the price feed–the timer allows you to set the update rate of widgets at 30 seconds, which no other app on this list allows. And, as the name of the app implies, it also has cool widgets to place on the home screen.
Although the app is free, it has a paid version that provides features like candlestick charts, order depth and live trades. 
Messari
If you need something like Messari, it means you're in crypto deep. The platform is built to reflect factual crowd-sourced information and transparent data across all token ecosystems by introducing an open-data library for blockchain projects and crypto-assets.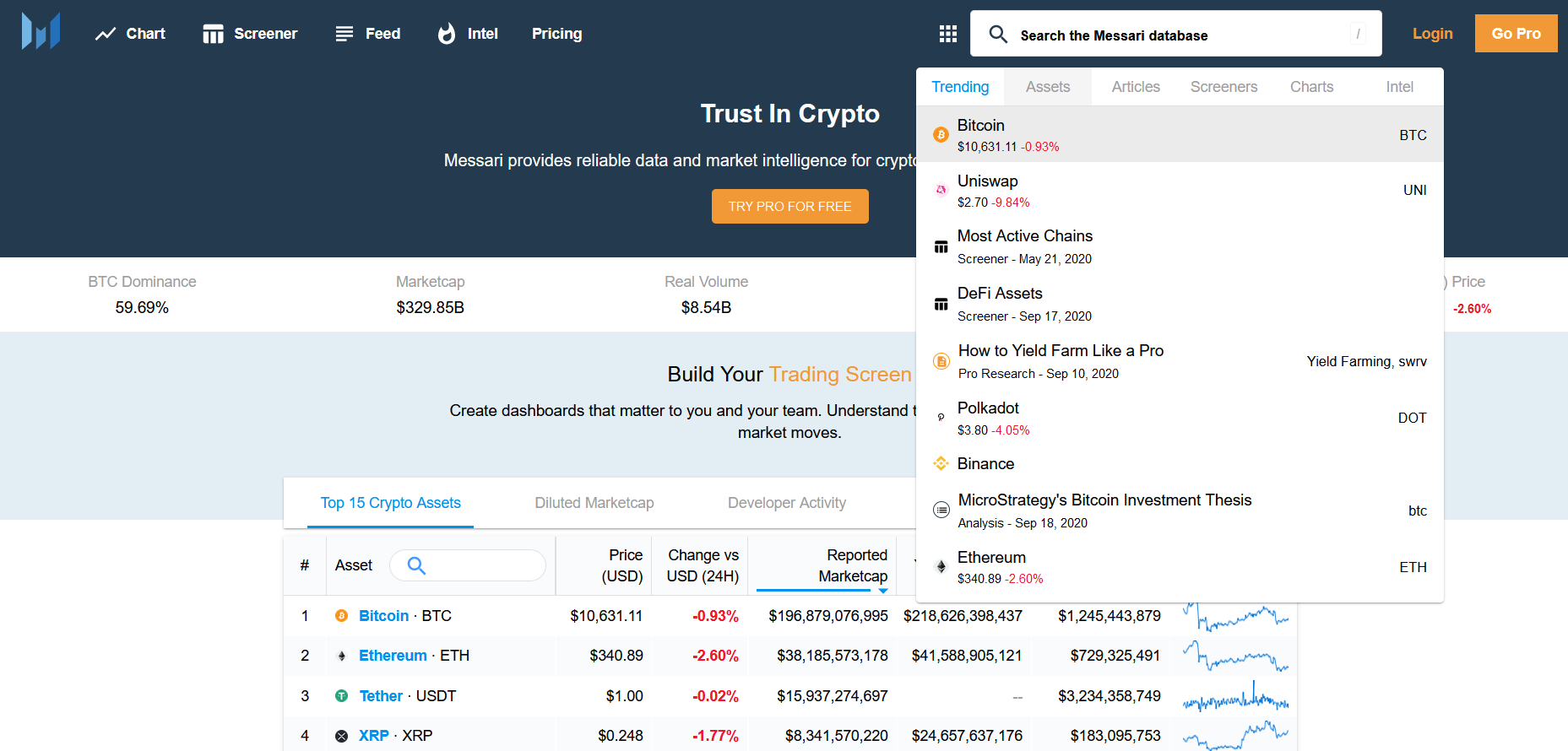 Although fit for casual use, Messari is ultimately an enterprise-grade solution for crypto research, advanced asset screening, professional charting and unlimited exploration features. 
There aren't much that Messari doesn't offer, so if until now, you've struggled to find elaborate enough tool for your crypto needs, your search might as well stop here. 
Messari is available on Android, iOS and web browsers. Basic functions are free, but you can also go with PRO or Enterprise versions, depending on your needs. 
Did we miss any useful apps?
If you gave any other good suggestions that were not included in this list, be sure let us know on Twitter. 
Subscribe now
Enter your email adress below to stay in the loop far all blogs