Trading, Wallets
Best Nano wallets: top choices for 2022
Last updated: April 8, 2020 5 min read
Nano is perfect for day-to-day payments. It's safe, fee-less, instant, and it's also eco-friendly – a crypto asset that formed a healthy following and has a clear goal to become a dominant payment currency in the near future.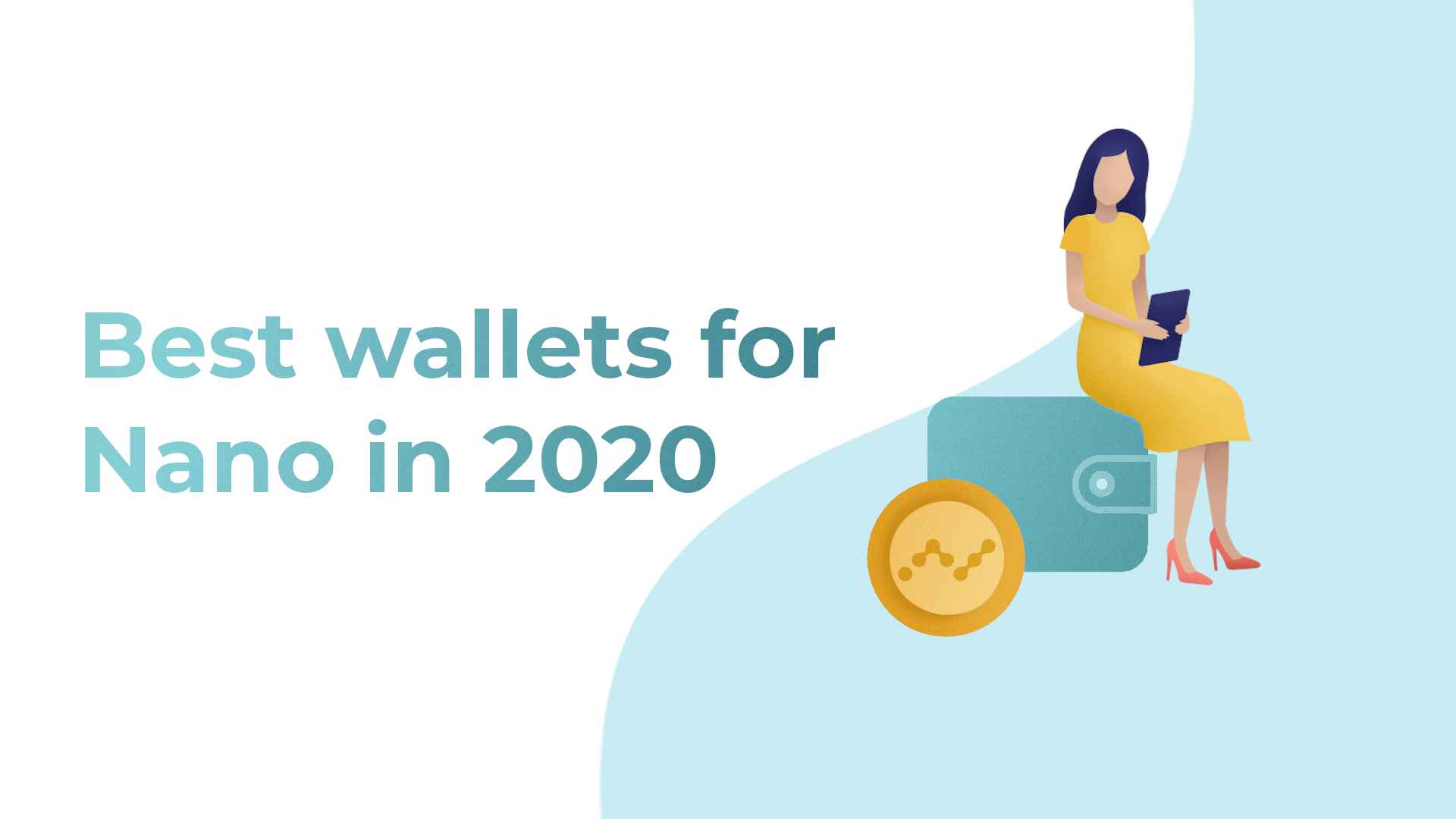 In fact, it's already halfway there. By now, countless online and brick-and-mortar stores accept Nano payments, not limited to those businesses that employ CoinGate crypto payment processing services and accept Nano by default. 
Besides, Nano is easily accessible and tradable on the biggest exchanges and crypto-to-fiat bridges such as ours. All of that surely makes it an attractive and easy-going cryptocurrency for today's businesses and casual users to take advantage of.
Are you still buying your Nano from exchanges? Try other alternatives.
But to start using Nano, one also needs to have a Nano supported wallet. There are plenty of choices to go around, but we've narrowed them down to three options that we think are the best in 2020. 
Top wallets for Nano users
All of these Nano wallets have one or few exceptional features that placed them on this list.
Hopefully, the variety of their natures will help any user find the right wallet for their specific needs, whether we're speaking of shoppers, traders or developers.
Let's get started:
Magnum
Magnum is overall an excellent wallet with an in-app crypto exchange and support for dozens of cryptocurrencies. It's perfectly suitable for Nano as it is for any other popular virtual asset. 
First of all, it's non-custodial, secured with mnemonic recovery seed and password-protected file backup. The wallet encrypts keys in local browser storage, which they never leave, meaning no information of yours is stored anywhere on a wallet at any time. High level of security – check ✓
But there are a few reasons why particularly Nano users find it extremely elaborate. Besides granting the ability to create new or import other Nano wallets, Magnum also supports Ledger Nano S integration.
That means you can store Nano on an external hardware device and verify transactions using a button on a key storage device.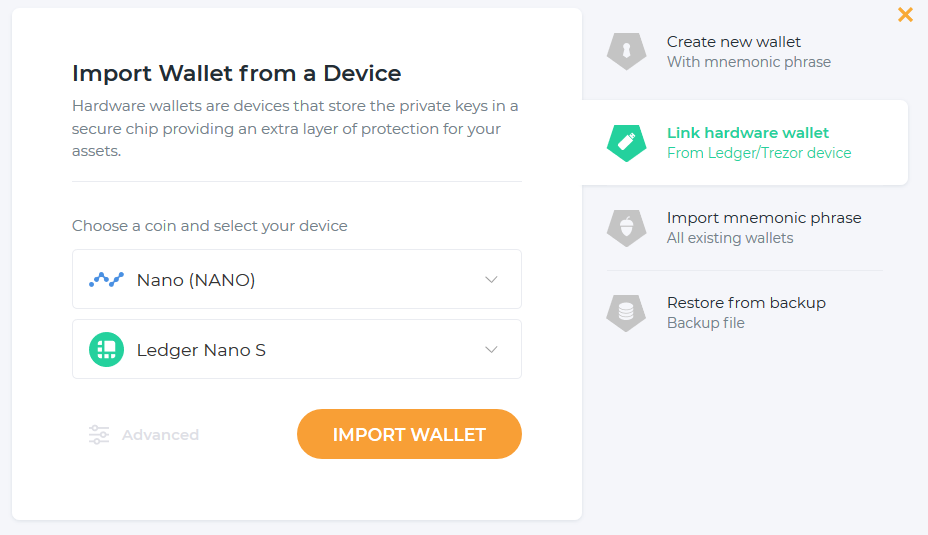 A Nano wallet also comes equipped with a few minor features, such as adding watch-only addresses or changing the delegated representative account. 
With that cherry on top, it's definitely worth giving a shot as it's one of the most promising web/mobile wallets in the market today, especially for traders that manage a whole portfolio of crypto assets. 
Natrium
Unlike Magnum, Natrium is a Nano-only mobile wallet, or as many wallets as you'll create and import in it. Its development is mostly supported by the Nano foundation and community.
As a result, Natrium ended up being by far the most user-friendly, intuitive and practical Nano wallet for casual day-to-day use that we could find.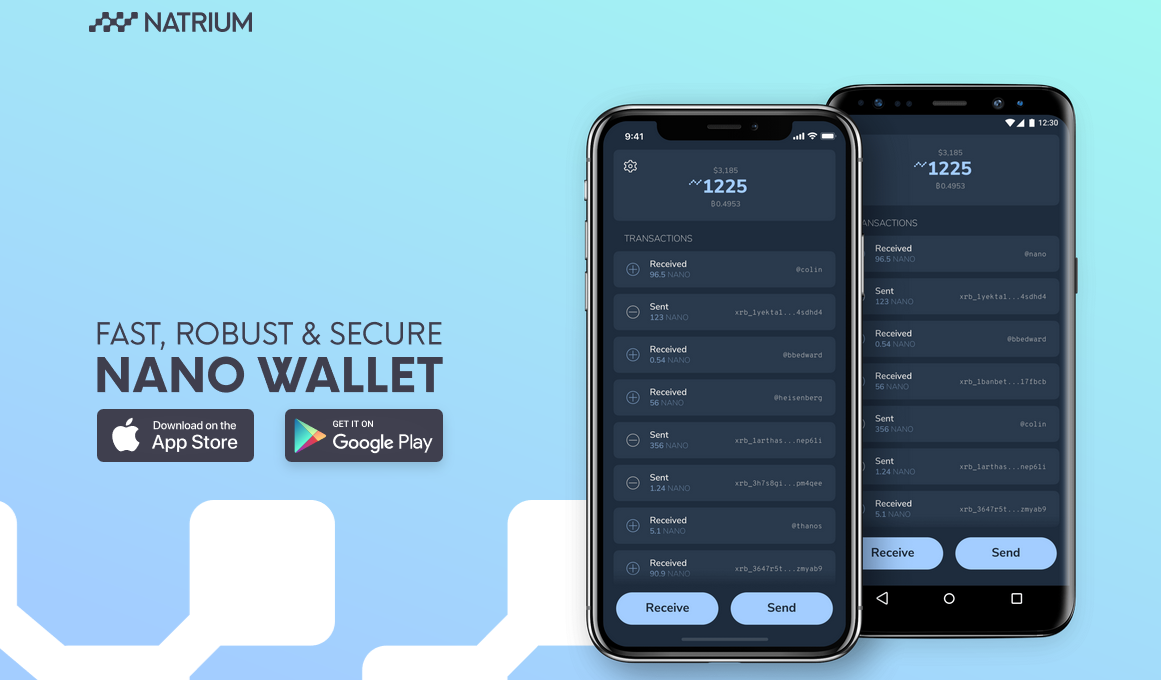 The wallet's interface features are minimal, so the app never feels overcrowded, and everything seems to have a perfect place. Plus, the wide selection of visual themes allows personalizing the app's style to your preferences, and you can also localize the app as it supports over 20 different languages and over 30 change currencies. 
But all that is just an extra bonus to its best features. What makes the app truly convenient is the ability to change representatives from the in-app list, as well as the easy-to-use address book and real-time notifications when you receive payments.
Speaking of payments, you can request them by using personalized QR cards or sharing the address peer-to-peer. And they are incredibly fast. To prove it to you, watch this speed test of Nano transaction using Natrium wallet:
But the best thing is, wallet's security is top-notch. At the end of 2019, Natrium successfully went through an independent security check performed by Red4Sec, revealing no significant issues.
Minor recommended security updates were introduced in Natrium 2.1. So you can be sure that your seed, private keys, and other sensitive data are well protected. 
Natrium allows encrypting the seed with a password, PIN and biometric authentication. Just remember to keep your secret phrase in a safe place and back it up!
Pippin
Pippin is a recently released python developer wallet like no others. This one is particularly useful for product integration as it provides external key management, which makes implementations much easier for other services.
Besides, developing with Pippin doesn't require to run a full node. That means you can use Pippin with any public node available, instead of using the built-in Nano developer wallet and running a full node. Although 100% compatible with APIs of the node wallet, Pippin can replace it altogether. 
Multiple database backends are supported, such as SQLite, MySQL or PostgreSQL, as well as native support for both DPoW and BPoW networks. A wallet that every developer should at least try out, which is why Pippin found itself a spot on this list. Get more familiar with the Pippin wallet. 
Have we missed a worthy Nano wallet?
Make sure to let us know on Twitter if you found what you were looking for, or if you believe more wallets belong on this list.

If you were looking for something else, don't give up – dozens of options for Nano wallets can also be found on nanowallets.guide.