Yes, you read that right – Apple Pay is now a payment method for buying Bitcoin, Litecoin, Ethereum and other cryptocurrencies via CoinGate, thanks to our partners at Simplex.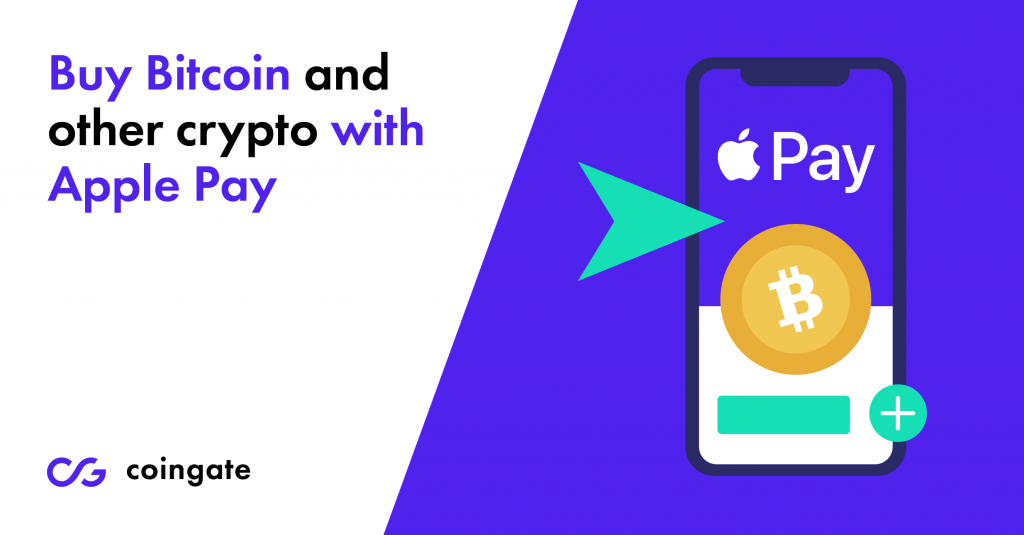 The whole crypto industry is booming, and we're adding fuel to the fire! With more than 500 million Apple Pay users worldwide and 45% of the US citizens owning an iPhone, the ability to buy 36 cryptocurrencies and tokens to any wallet with an already familiar app will surely prove useful and exciting to many. 
What is Apple Pay, anyway?
Although you've probably heard it before, but reminding won't hurt. Apple pay is Apple iOS contactless payment technology, allowing you to pay using using your iPhone or Apple Watch instead of a card. 
Apple Pay works in any store or website that accepts contactless payments and is supported by hundreds of thousands apps worldwide, allowing you to buy numerous goods and services.

And now, you can even buy Bitcoin.
How to buy Bitcoin with Apple Pay?
2. Enter a currency and the  amount you want to spend.
3. Select a cryptocurrency to purchase.
4. Enter your crypto wallet address.
5. Click the "Go to Checkout" button.
6. Select the Apple Pay payment option and click "Continue".

7. Receive Bitcoin or any other cryptocurrency straight to your wallet
And that's it! This process takes only a few minutes while our partners at Simplex will handle your purchase and process the payment in 24 hours or faster. Keep in mind that the Apple Pay payment option will appear only when using an iOS device. 
Alternatively, you can use other cryptocurrency buying options available on CoinGate, such as SEPA bank transfer.
Happy purchasing!
Subscribe now
Enter your email adress below to stay in the loop far all blogs