Crypto Payments, Crypto-Friendly Merchants
#Cryptofriendly Merchants #1: Consumer Goods For Crypto
Last updated: May 28, 2020 5 min read
There's a never-dying myth claiming that very few merchants accept cryptocurrencies. Therefore, there aren't many things you can buy with them. But we're about to prove this myth wrong.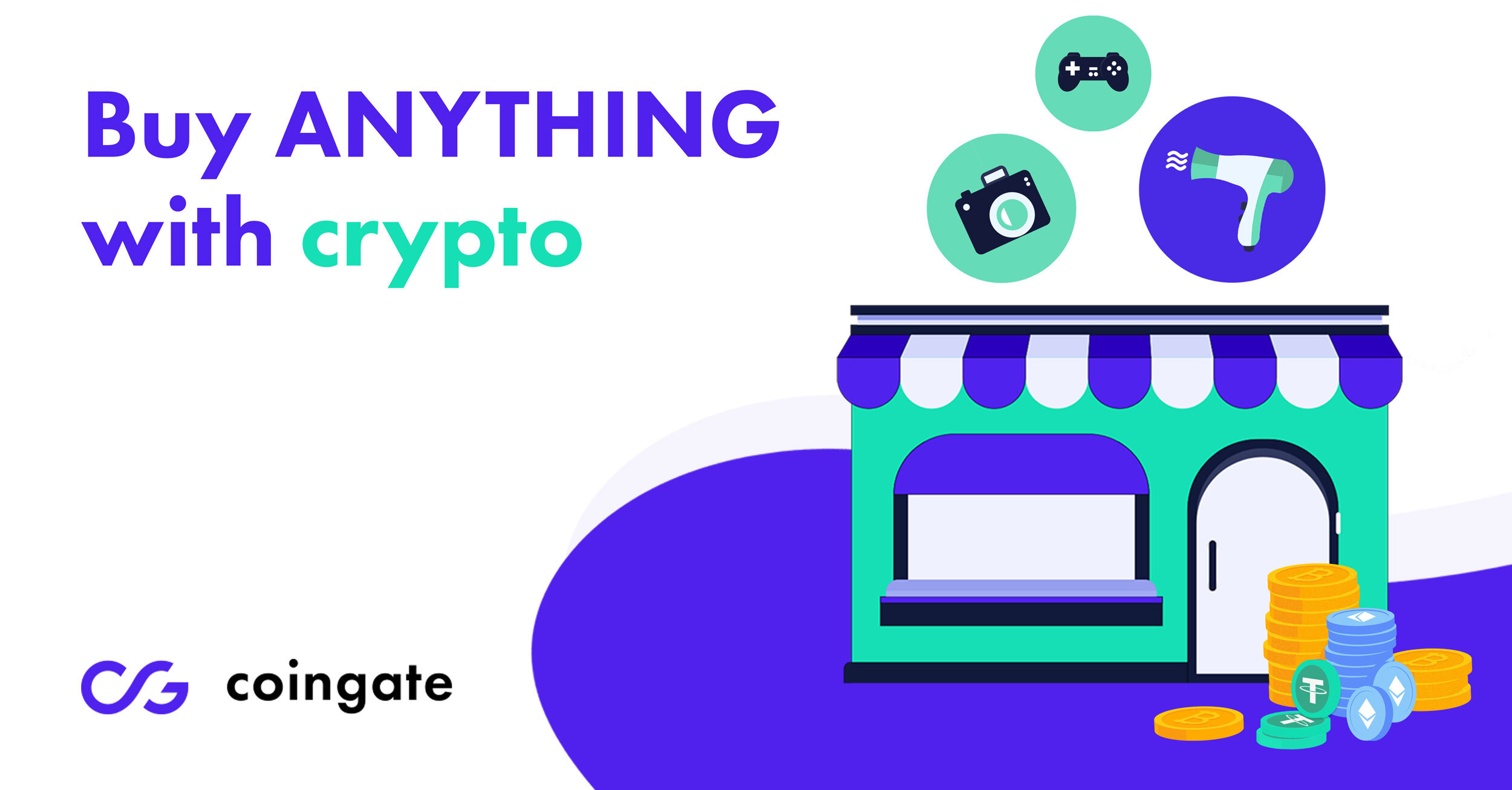 With the launch of CoinGate merchant directory, it has never been easier to find online shops that accept cryptocurrencies through CoinGate.
And, luckily for owners of over 50 different crypto-assets, several prominent e-commerce forces that are selling various consumer goods can also be found there.
Today, we are putting these merchants on a pedestal by showcasing amazing places where you can buy pretty much anything with Bitcoin, Ether, Litecoin, XRP, Nano or any other popular cryptocurrency.
Where to buy consumer goods (phones, computers, games, clothing etc.) with bitcoin and other cryptocurrencies
Note that all online e-commerce stores showcased in this article are shipping products worldwide, except for the last entry.
With that said, let's get started:
ZenMarket
Established in 2014, ZenMarket became a go-to shopping destination for items from Japan for 500,000+ customers around the world. Connecting over 10,000 stores from Amazon, Rakuten, Yahoo Shopping and more, you are guaranteed the best, most efficient online shopping experience.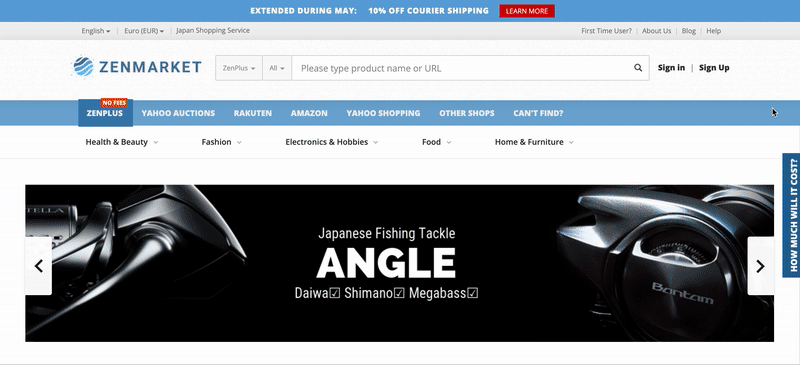 The shopping platform will not disappoint with the variety of items available to purchase. Electronics, clothing, cosmetics, games, jewelry – you name it. All items will be delivered to your doorstep by UPS, FedEx, DHL and other delivery services listed on the website.
Since it's a Japanese market, you would think that shopping there will be stressful due to the language barriers. But it's quite the opposite – the platform provides customer support in 10 languages, whereas the website itself is also perfectly translated into all of them.

One more reason to check it out! Sign up for ZenMarket account or read the service tutorial first.

Zumub
Zumub is a place to shop for supplementation, nutrition, sports accessories and healthy food. Over 10,000 products are available to purchase from popular brands like ActivLab, Muscle, Firm Foods and 200 more, carefully selected to ensure the highest customer satisfaction.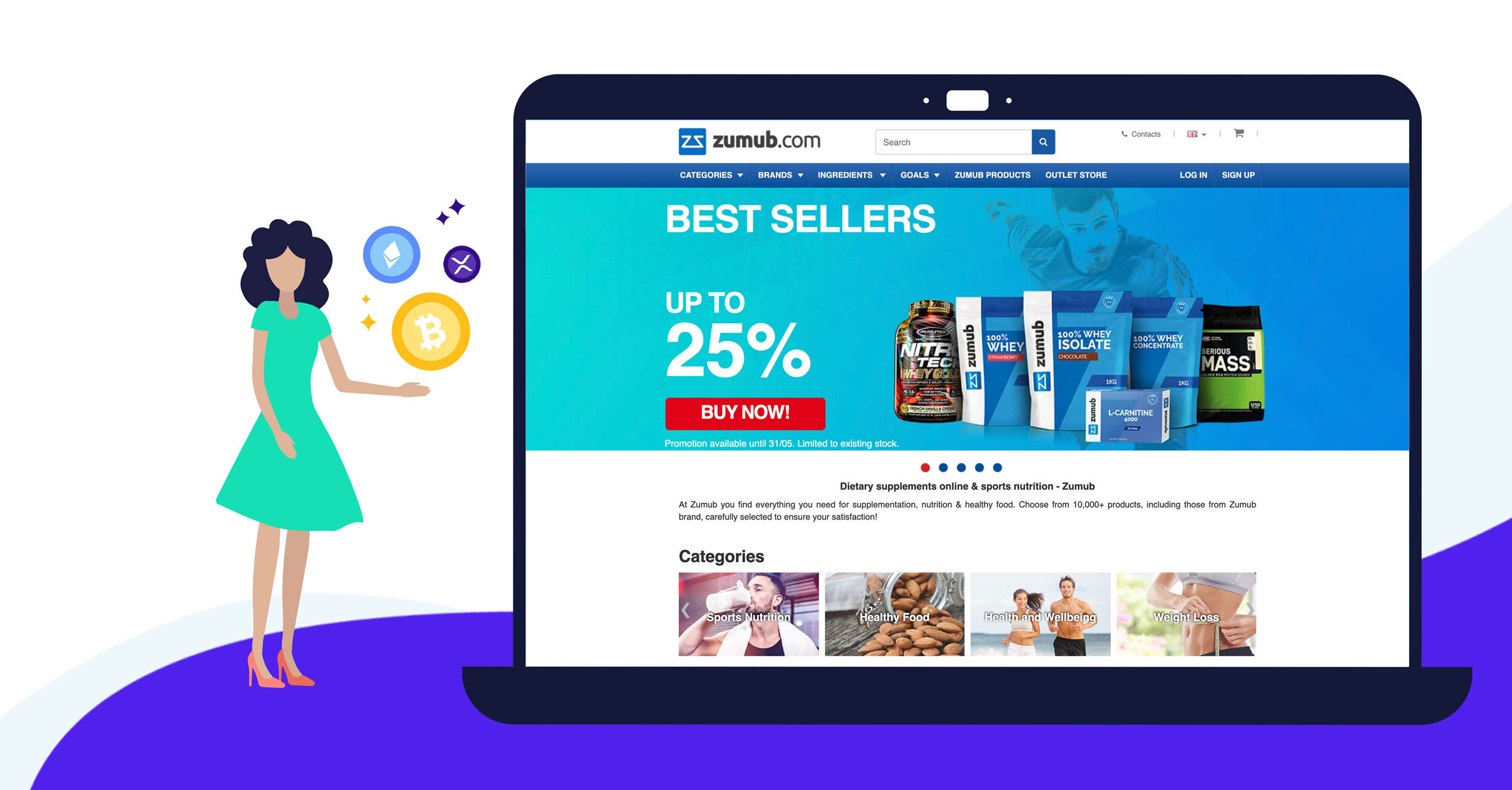 And they're doing a great job! With a 4.7/5 rating on Google with over 7,000 reviews, Zumub established itself as a trustworthy platform that follows-up on its promises with actions.
No need to worry if you run into issues or have questions that need to be answered quickly – just make a call, write an email or engage with the support team via live chat for quick answers. As Zumub heavily prioritizes customer satisfaction, you are guaranteed to get help fast and efficiently.
At least that's what happy customers are saying!
Mineshop
Even though this particular store focuses heavily on selling a wide variety of miners and associated equipment, there's no lack of general components for PC building enthusiasts.
Cables, graphic cards, hard drives, RAM and a lot more can be found by visiting an established specialist computer company Mineshop.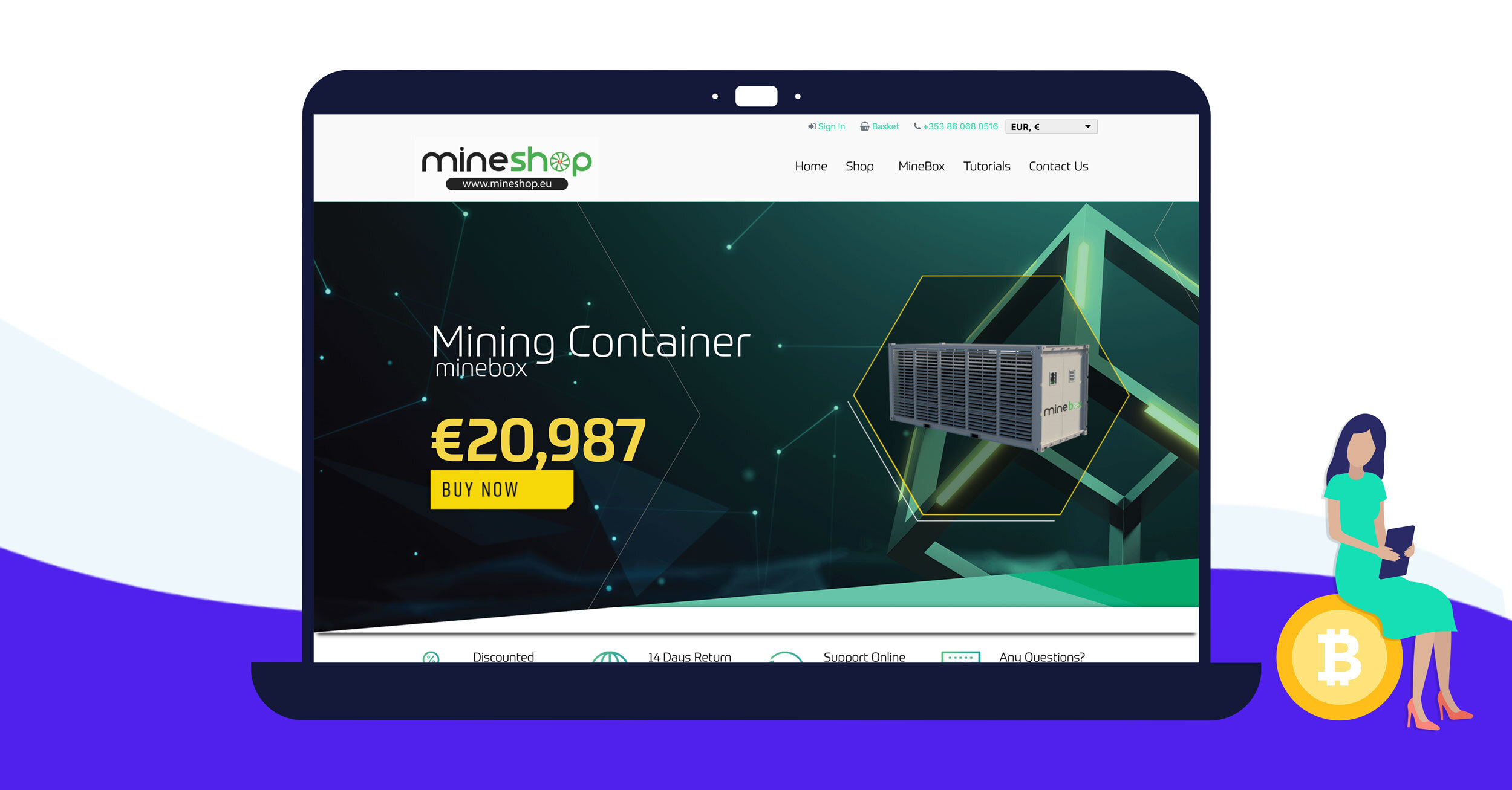 But the most interesting product that the company sells is the world's first transportable mining location called MineBox. This plug-and-play device should intrigue even the most professional mining specialists, so if you're interested in that, be sure to take a peek.
The company has a 14-day return policy and Skype support ready to help out 24 hours a day. Not that you'll need it, but good to know!
Minemos Store
Honestly, it would be easier to list all the things that Minemos Store doesn't sell. There is a huge variety of electronics products that customers can choose from, such as all imaginable PC-related components, mining gear, phones, cameras and more.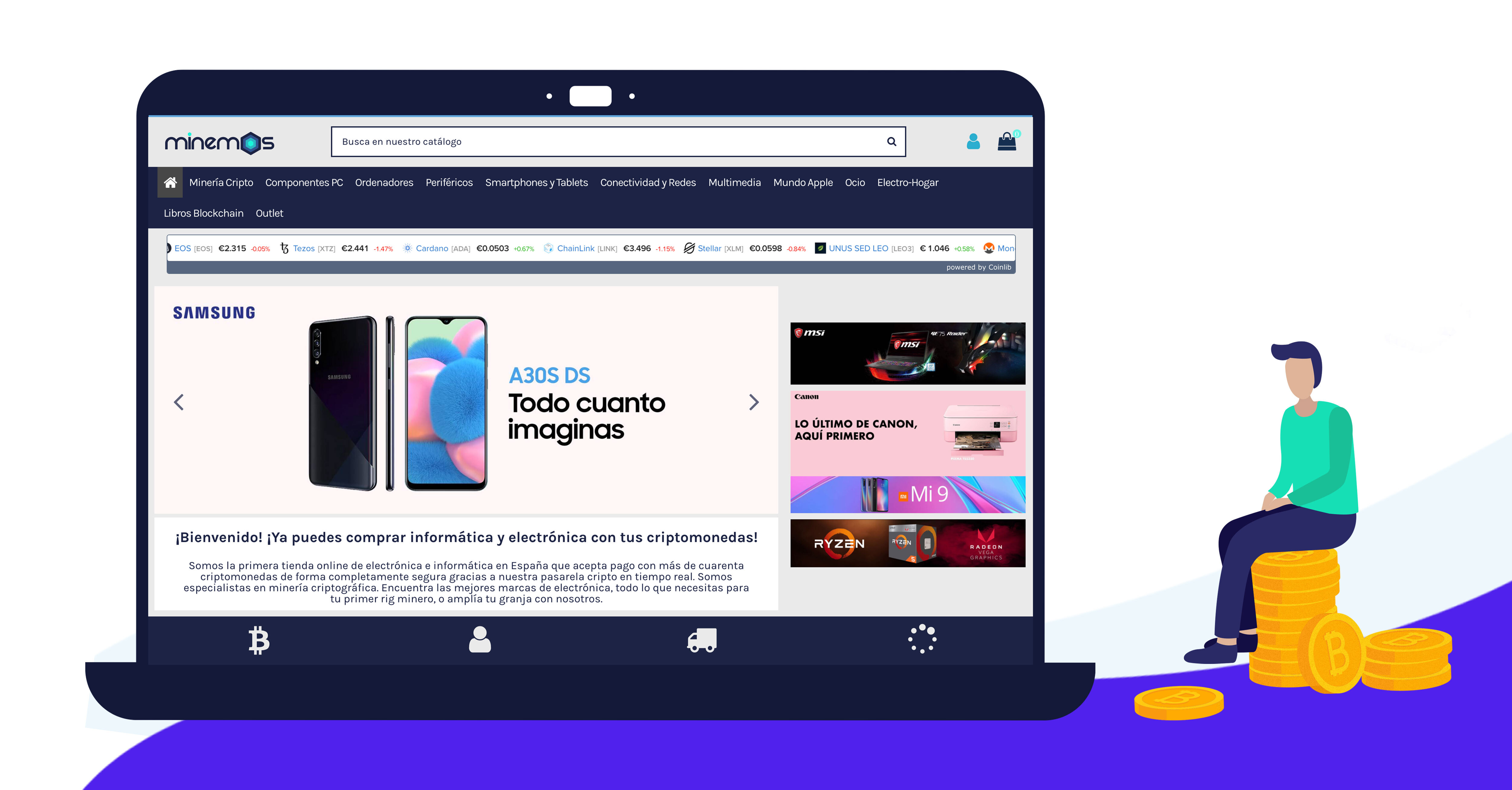 Even if you can't find something that you're looking for, Minemos staff will help you out and make a personalized order for you. On top of it, you'll get 14-days return option if you end up unsatisfied with your purchase.
Although the website is available in Italian language only, the company ships products worldwide, so if you're able to overcome a language barrier, this might be one of the best places to go for a shopping spree.
Varle.lt (Lithuania only)
If by any chance you're located in Lithuania (like CoinGate), Varle.lt is likely your go-to place for online shopping no matter what you need. However, not many people realize that this biggest Lithuanian e-commerce site that sells everything also accepts Bitcoin, Litecoin and Ether payments.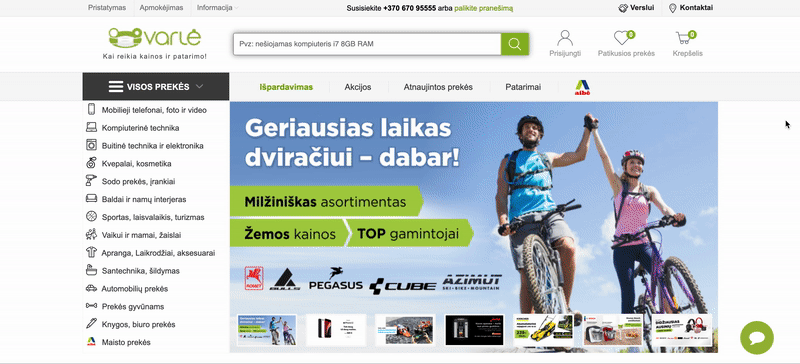 Varle.lt works with major equipment suppliers and manufacturers from Lithuania and abroad, giving the ability to browse 350,000+ products from 1,400+ suppliers.
The company keeps expanding with new product categories and services becoming available on a casual basis. It's easy to get lost in such a huge website, which makes it a perfect spot for restless shopaholics.
Looking for more crypto-friendly shops?
Of course, our merchant directory contains many more shops that were not featured here. If consumer goods are not the only things you're after, be sure to take a peek here and discover more awesome websites that accept cryptocurrencies.
We will feature more #cryptfriendly websites in due time. Be sure to follow CoinGate Twitter account or subscribe to this blog so that we could showcase more merchants willing to accept your crypto-assets!