Gift Cards, Promotion
Halloween lottery: Win up to $500 in BTC!
Last updated: October 28, 2022 2 min read
Halloween is just around the corner. Here at CoinGate, we can't imagine a good Halloween party without some fun and games, so we've made a Halloween lottery!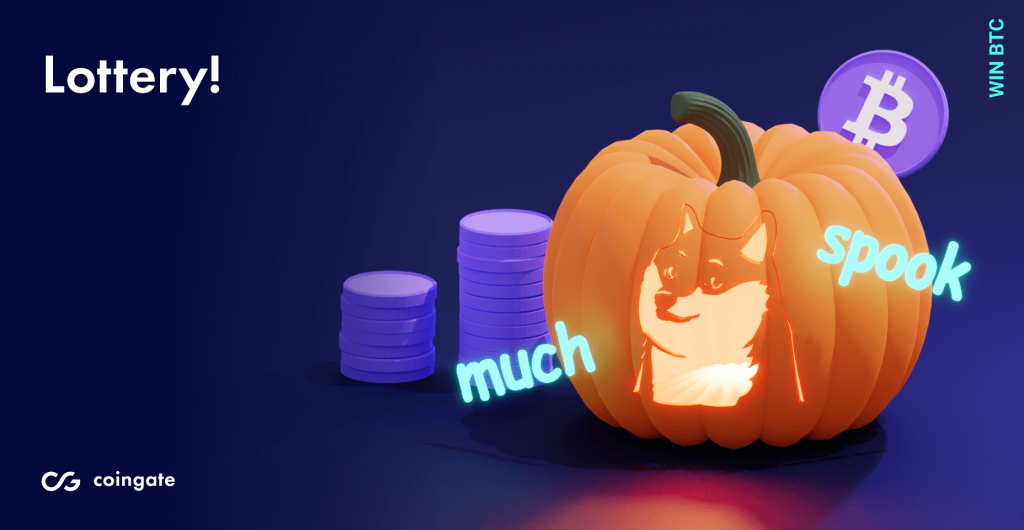 How can I participate?
From October 28th till November 3rd, buy gift cards from CoinGate's Gift Card store for a chance to win up to $500 worth of BTC.
In addition, another ten lucky shoppers will receive $50 worth of BTC.
The rules are simple: buy at least $30 worth of gift cards, and you're in the game!
Every $30 purchase of gift cards counts as one lottery ticket. If you make another purchase, your chances of winning will increase! There's no limit to the number of tickets you can get.
Note that one person is eligible to win one prize only.
Winners will be announced on November 9th.
How will I know if I won?
If you win $50 or $500 BTC, CoinGate team members will reach out to you via email and provide details on how to collect the prize in your wallet.
So get ready and start buying! Halloween costumes, decorations, food & drinks, luxury brands, games, and everyday necessities – we have it all! Visit our gift card store, find what you like, and enroll in the game!
Happy Halloween!