Brands & Shopping, Gift Cards
Ultimate Halloween Party Planning Checklist For 2022
Last updated: October 23, 2022 7 min read
The spooky time of the year is just around the corner. Decorations, extravagant costumes, tricks & treats, scary movies, and Jack-o'-lanterns – some people want it all and some couldn't care less. But if you are someone who's planning to host a Halloween party this year, this ultimate Halloween party planning checklist might be exactly what you need.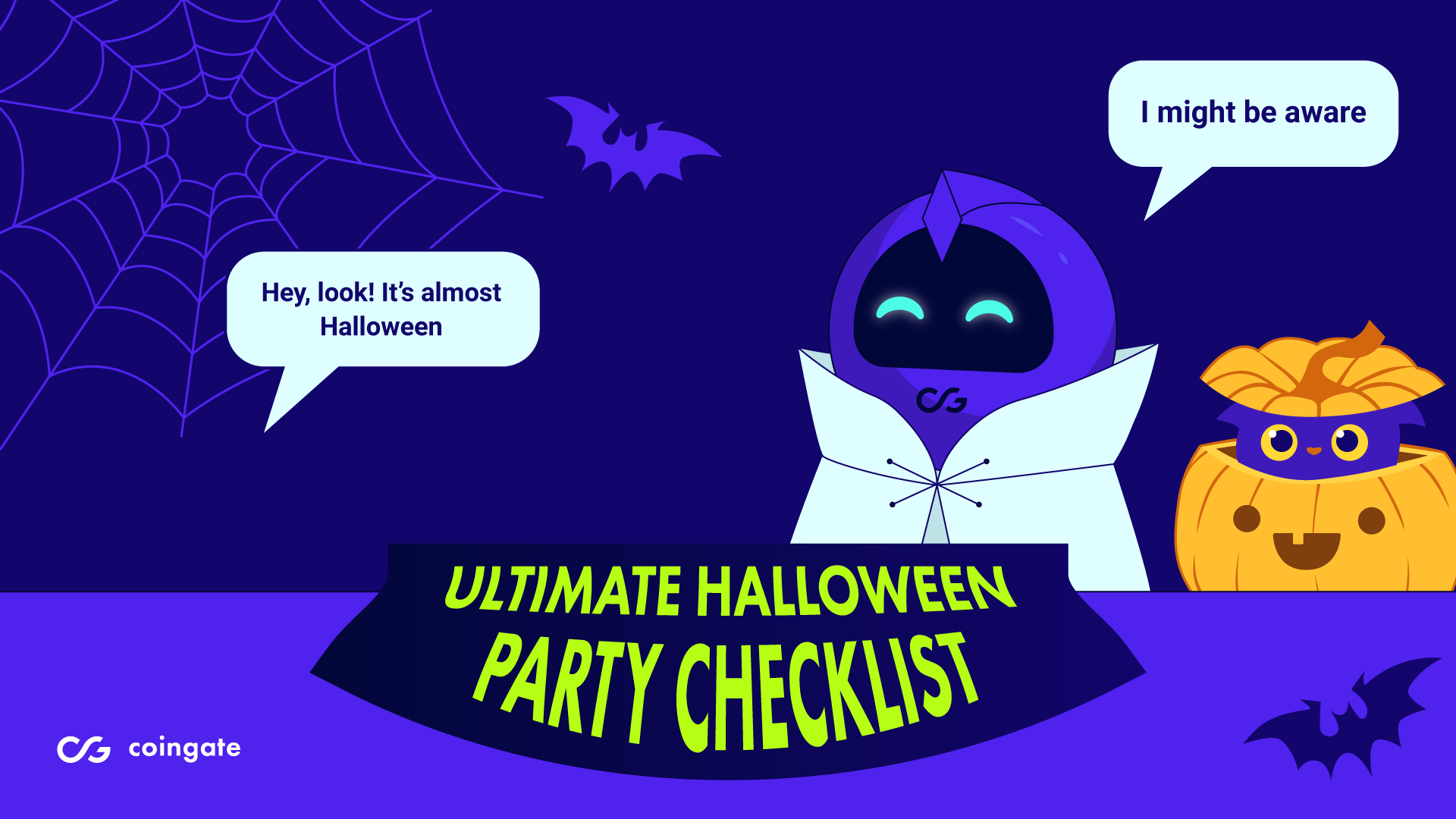 Here you will find tips on:
When should you start planning a Halloween party?
If you are thinking about hosting a Halloween party this year, do yourself a favor and start planning it as soon as possible. Seriously, the sooner, the better, and a few days before the date should be just fine. Help yourself to stress-free party planning, and make a party checklist:
Choose the best date and time for everyone
Know when you have to be completely ready so you can act and plan your time accordingly. Also, knowing the time and date of the party will help with early invitations. You don't want to double book your guests, right?
Make sure that the date is suitable for every guests before making it official and you'll have no road bumps.
Decide on the theme and think about the costume
Will you be humble or extra goofy this year? Do you need house decorations? Maybe you can use something from last year's party? Answer these questions to yourself, check your storage room, and make a list of things you might need.
Pick your guests
Make a guest list. It will help to know how much food and drinks you should prepare. And don't forget that people often come in pairs! Also, maybe you can create a party committee to get some help in preparation? 
Establish your party budget
Be realistic and know how you want to spend your money. Prioritize must-haves and know beforehand where you want to spend more or save some money. 
Have some activities in mind
Will you do a costume contest? Will it be an in-house party or will you go trick or treating? Be flexible, but have some aces up your sleeve when thinking about fun and games on a Halloween night.
Food and drinks
Do you want to order in or cook your food? Maybe it's the kind of a bring-your-own thing party?
Invite and inform your guests
When you'll answer all these questions, notify your guests and let them have a hint of what to expect. Nobody likes to come unprepared.
What do you need for a Halloween party?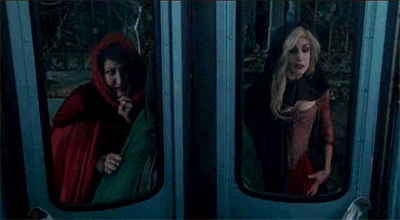 When the theme and a budget are settled, guests are counted, ideas are still rushing through your head, start preparing your house for the Halloween party of the year. Here's a list of things you might need and ideas of where to find them:
Invitations
Personal touch on the invitations is a heartwarming act. If you'll invite friends through a group chat, scratch that message to perfection. If you're a fan of arts & crafts make one yourself!
Google ideas for inspiration, order some spooky paper from Amazon, and start writing! Remember that you can pay for your goods in Bitcoin or any other cryptocurrency if you order a gift card through our gift card store.
Indoor decorations
Make your house a haunted house or a Squid Game platform. Check your local supermarket for little decorations and pumpkins to lighten up your house or save some time and order already made indoor Halloween decorations from eBay.
Outdoor decorations
If you live in a house, don't forget your garden. Greet trick or treaters with zombies, witches, or ghosts. Animated figures or fog machines might do the trick. Check Ikeas' Halloween assortment or visit Lowe's shop to know your possibilities.
Costume
Who are you going to be this year? A vampire, serial killer, bloody doctor, witch, or some other character from a movie?
Scroll through Pinterest to know what you'll be looking for and order your costume from eBay. If you're more of a modern-looking kind of person, check Zalando and find a seasonal and fashionable option for yourself. Maybe make-up will do a trick?
Candies
No matter where you live, have some Halloween-themed candies for your friends or family. Otherwise, save some spare sweets for trick or treaters. You can always find something worthy and affordable in a local Safeway supermarket.
Games
Every Halloween party has some must-play games. The best costume contest is one of them. But when you plan a Halloween party, think about your audience – would you rather play charades and board games, or do you want to loosen up a bit and play an old school truth or dare and other engaging question-answer games? For strategic board games and family-friendly activities, you can always check Barnes & Noble store.
If you don't want to order physical items, download party games with prepared questions from Google Play or the Apple store. A good game of truth or dare or Picolo will always lighten up a party.
Prizes or gift-bags
Make sure that top contestants with the scariest look will get a proper Halloween-themed prize. If you're going to do a creepy but cozy friend's Halloween party, you can go that extra mile and prepare going away gift bags! John Lewis & Partners will always have an idea for those.
Snacks and food
There is no other celebration in the year that would have so many themed snack options. Order some eatable skulls, brains, and other candies to put your guests in the mood. If you're going to cook, check local Target for ideas and snacks or save some time and order in from Uber Eats or Just Eat.
Drinks
Go all the way and find new and delicious drink recipes for your party. Count your guests and surprise them with a Bloody Mary or some light drinks. 
What can you do at the party?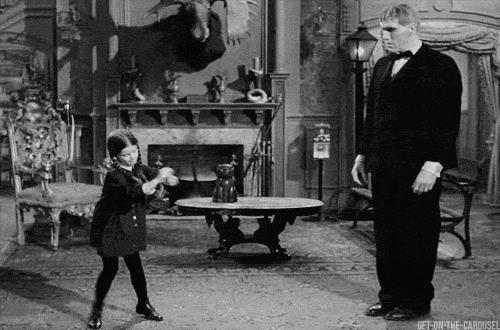 The last but not least part of party planning includes all sorts of activities you can do together. Go through a list of additional Halloween party activity ideas and have an unforgettable night with your friends!
Make a dance party
Good company and good beats will always lighten up a mood. Put a Halloween playlist with the best songs for your friends or check Spotify playlists.
Make it a movie night
If you and your friends are fans of horror, Halloween night is perfect for some horror movies marathon. Don't forget to check what Netflix has to offer!
DIY tables
Make sure that the kids at the party would feel busy and included. Put a DIY table so everyone could make themselves a trick or treat basket or carve a pumpkin. For the items, you might need to check out what Walmart has to offer.
Go trick or treating
It doesn't matter how old you are, just do it. Go trick or treating and have some fun.
Check out events around you
If you don't want to spend the whole night in, check out the events happening around you. Maybe Dave & Busters has a special arcade games night or StubHub has something to offer?
Don't forget to have fun!
Whether you'll host or attend a Halloween party, remember to have a good time and relax. Planning a huge party might be overwhelming, so don't be afraid to ask for help and make some to-do lists that could help you along the way. Make sure to buy the gift cards you'll need, it might save you some time and some nerves. And remember that with the CoinGate Gift Card store you can plan the whole party using only cryptocurrency as a paying currency for your goods.