It's been roughly a year now since the second-layer protocol known as the Lightning Network (LN) was implemented on top of Bitcoin's blockchain.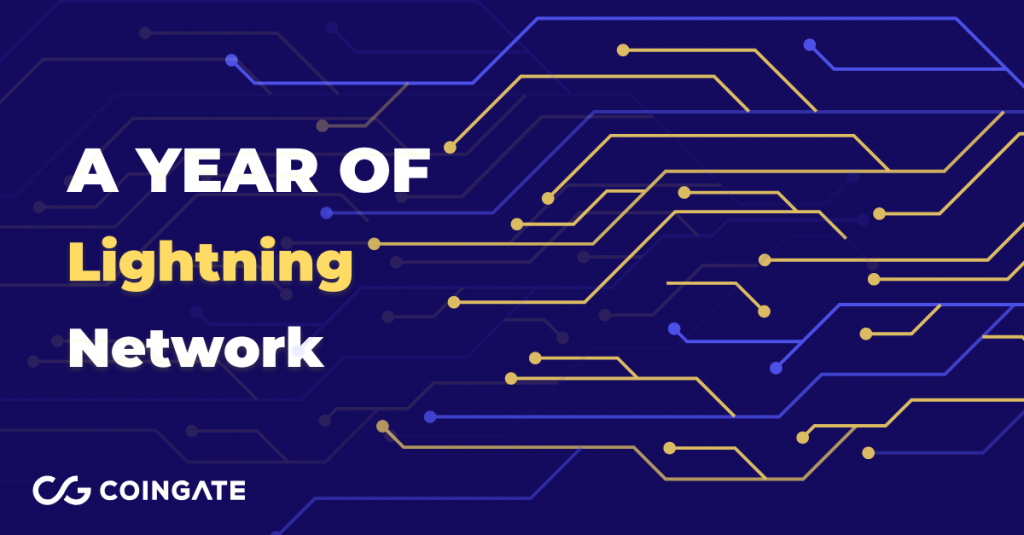 In fact, we were the first payment processor to adopt the technology and offer it to our merchants.
Even though at first only a few dared to use it, it got some real traction right before 2018 ended. And since then, the use of Lightning Network been growing at a healthy pace, surpassing 1000 BTC capacity.
Since we've been there from the start, we're in a position to share our insights, as well as present unique data on LN payments we've gathered over the past year.
Briefly about the Lightning Network
If you are not familiar with Bitcoin's Lightning Network protocol, here's a short recap:
Since the Bitcoin's blockchain can handle around seven transactions per second (TPS), the network's scalability eventually became an issue, and a second-layer solution was suggested called the Lightning Network;
LN solution enabled split-second Bitcoin transactions in high volumes between users, without the need for network confirmations;
By opening Lightning channels "off-chain", users can transact between each other for infinity, and settle only the final amount;
LN transactions themselves cost close to nothing and allows sending smallest fractions of Bitcoin.
Learn more by watching this 5 minute Youtube video. It perfectly simplifies the concept by presenting a clear, well-animated example of a real-world use case:
Lightning Network is booming
The Lightning Network started to boom as a result of a sudden 300% capacity growth that began in late November 2018 when the LN hit 450 BTC network capacity from 125 BTC in just two weeks.

Since then, the node count went from 1700 to 2300 until January 1st, 2019. That's was a tipping point before it really took off.
After the first three months of 2019, The LN already boasted of 4131 nodes with 35,496 open channels. During the same period, the network's capacity went from 525 BTC to 1,059 BTC.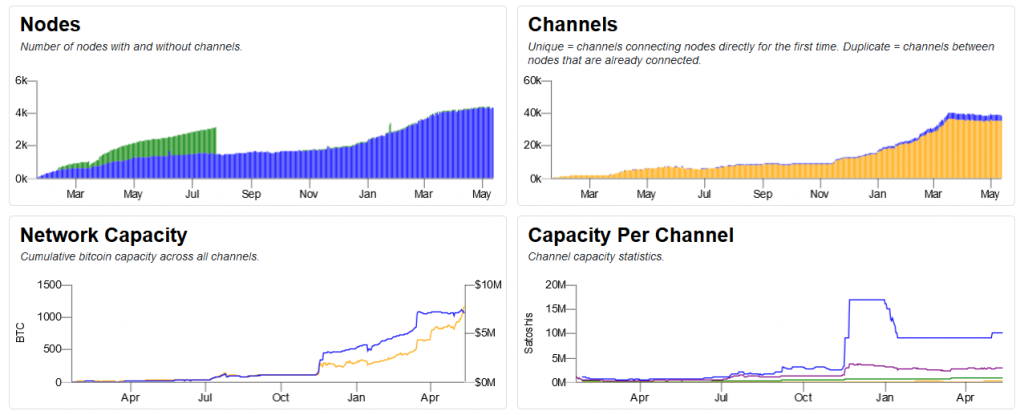 At the time of writing (which is mid May), there are 4,285 LN nodes running 34,847 channels, totaling in 1,063 BTC.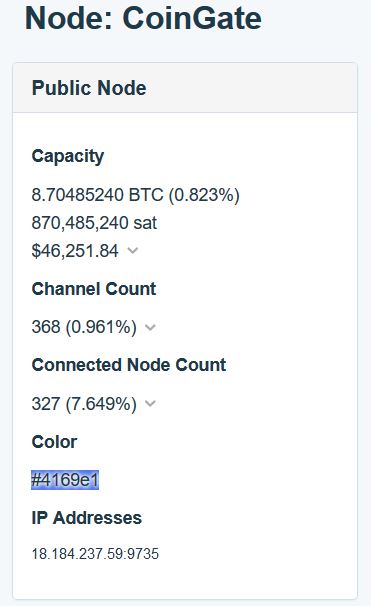 Since we are processing Lightning Network payments, we also have our own public node set up.
Our node's current capacity is 8.70985240 BTC, which makes up 0.824% of total Bitcoin on Lightning Network. We have 369 channels open (0.963% of total) with 328 connected nodes (7.671% of total).
The numbers are growing daily, and so are the payments our merchants receive via the Lightning Network.
Lightning Network payments
A year of processing Lightning Network payments provided us with valuable insights. We summed them up for you in an infographic below:

Share this Image On Your Site
TL;DR
We've processed 674 payments made via the Lightning Network;
440 out of 674 payments (66%) were settled in Bitcoin, the rest in fiat;
The highest transaction processed is 0.03967739 BTC, while the lowest is 0.000001 BTC. The average payment size is 0.00508484 BTC;
Since December 2018 until now, our average payment count per month has doubled;
Most LN payments received by our merchants

V.R.S.

(80),

MMOGA

(53), and

The Kasbah

bar in Oslo (47).
There is a reason why these merchants receive more LN payments than others. Learn how to promote your cryptocurrency payment option to boost your sales.
Why will Lightning Network continue to grow?
Even though the LN protocol is still in the early stages of development, it is impressive to see it actually gaining popularity over time. We also believe there are plenty of reasons why it will continue to pave the road for broader adoption.
First of all, we can already see well-built LN supported wallets popping up. For example, Moon browser extension allows purchasing stuff on e-commerce sites like Amazon using Bitcoin LN payments without the need to set up your own node.
There are also fresh products like BLW and Eclair that offer Lightning-ready, user-friendly wallets, as well as microtransaction apps like tippin.me for Twitter.
As more and more developments roll out on a casual basis, the LN network is becoming more useful and convenient than ever before. Still, this is just a beginning.
The Lightning Labs are working on next updates to the Lightning Network. One of them is called the Lightning Loop, a non-custodial service that makes it easier for people to receive funds on LN.
They are also working on the Neutrino protocol designed to facilitate this on devices with low-power processors, limited storage, limited bandwidth, intermittent power, and erratic connectivity. In fact, they already launched an early version Lightning App for desktop on Bitcoin mainnet.
To the moon and beyond!
Considering the exponential growth of the LN network and products that are currently being built for it, we expect the adoption won't slow down and will continue to spread like wildfire. After all, it is a technology capable of taking Bitcoin to the next level.
We ourselves are genuinely excited about the Lightning Network and will keep dedicating our efforts towards its adoption and improvement.
After all, we are the pioneers of it!
Subscribe now
Enter your email adress below to stay in the loop far all blogs