Buy Ethereum With Credit Card
Buying Ethereum (ETH) with a Credit Card at CoinGate is as easy as it can get. No registration, quick KYC verification, instant payment confirmation, payout within 24 hours!

What is Ethereum (ETH)
Ethereum blockchain is a smart contract platform that allows building decentralized applications (DApps), with ether (ETH) being the platform's native digital currency. First conceptualized by Vitalik Buterin in 2013, Ethereum blockchain introduced a concept of smart contracts, a self-operating computer program that executes by itself when specific conditions are met, all without any possibility of downtime, censorship, fraud or third-party interference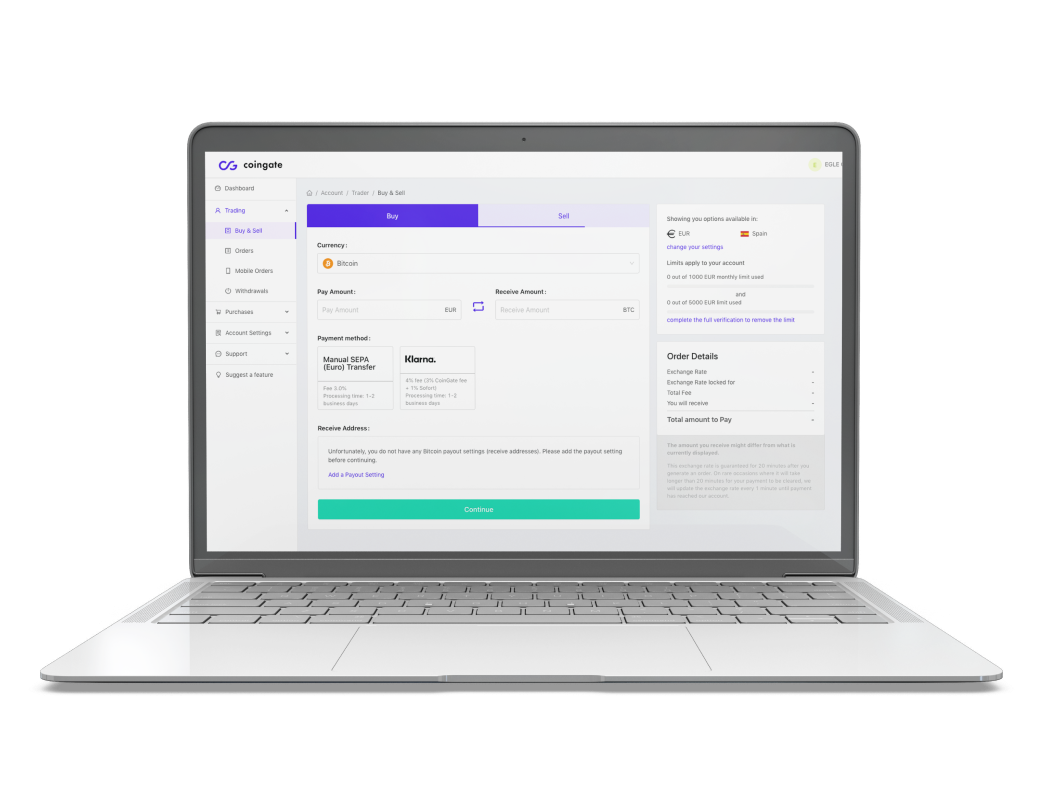 How to buy Ethereum at CoinGate?
Buy Ethereum with Credit Card
Purchase Ethereum directly with credit or debit card, or Apple Pay on CointGate. It is as fast as it can get to buy ETH using Visa, MasterCard or Apple Pay.
Buy ETH with Bank Transfer
Make a SEPA bank payment to buy Ethereum or other cryptocurrencies, such as Bitcoin, Litecoin, XRP, NANO and more. Do it on our website by wiring money from your account and get your crypto.
Buy with Bank Transfer
We are as good as our clients say
Best website for traders.
Coingate is best website for traders.
On a level of 1-10, I give them a 20!
I had several issues with some purchases I made. The fault was mine for the most part.
Customer service agent was amazing and extremely helpful! She went above and beyond answering my every question.
Easy to trade cryptos
Very trusted way to buy and sell cryptos. Thank you
Talented customer service
I mistakenly deposited money $5 so that this website would return the money. This website provides a lot of services to the customer.
A SIMPLIFIED WAY TO BUY CRYPTOCURRENCIES
Express checkout

No registration
When you buy Ethereum (ETH) on CoinGate with a credit card, you are not required to have an account with us.

Simplified KYC
A simplified KYC procedure is enough to buy digital assets fast and without much of a hassle.

Instant Payment
Our partners at Simplex will process your payments usually in a few minutes.

Why should you buy Ethereum (ETH) through CoinGate?
The Ethereum platform is used to build DApps, which can be anything ranging from issuing new assets and creating web apps to building decentralized autonomous organizations that anyone can freely join at any time. Ethereum's native currency ether is also useful as a means of payment as it can be sent to anyone in the world in seconds. That's one of the reasons why ether is being used as a currency for making or accepting online payments more often than ever before. CoinGate not only allows you to buy, sell or accept ethers but also provides ways to spend them casually.
First time buying cryptocurrencies with a credit card?
No worries! Use this step-by-step guide on how to make your first purchase so you would make no mistakes.
Read The Guide
PURCHASE GOODS, SERVICES AND GIFT CARDS
Where to spend Ethereum (ETH)?
FREQUENTLY ASKED QUESTIONS:
Can I buy ETH with a credit card?
How can I buy Ethereum instantly?
Navigate to the "Buy instantly" page on CoinGate or click here to buy ether with a credit or debit card in a few minutes.
What is the cheapest way to buy Ethereum?
The cheapest way to purchase ether is by using a bank account. Log into your CoinGate account and navigate to the "Buy & Sell" tab on the menu. Then, select the preferred method of payment (bank account or credit card). The fee for buying ether varies between 0-1%. If you don't have a CoinGate account yet, you can sign up here.
Can you buy cryptocurrency with a credit card?
Yes, you can use your credit or debit card to buy numerous cryptocurrencies at CoinGate using Simplex or MoonPay payment services.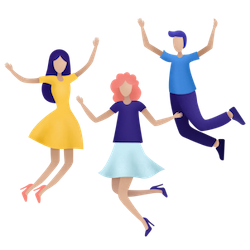 Sign Up and Get Started
Buy, Sell or Accept Cryptocurrency with CoinGate