Company Updates, Crypto Payments, Gift Cards, Product Updates
Cashback feature – spend crypto and get some of it back!
Last updated: August 2, 2019 3 min read
Introducing the cashback – now, shoppers that spend particular cryptocurrencies at CoinGate's vendors can receive a fraction of a purchase value back to their respective wallets!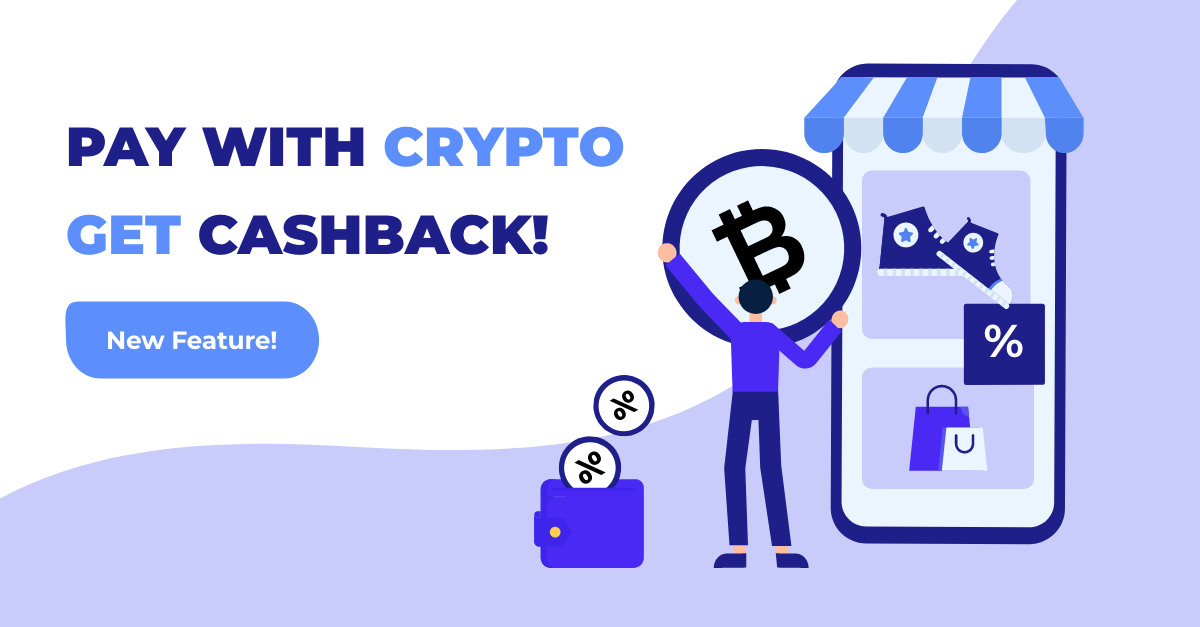 If you are one of our merchants, you don't have to lift a finger – we will enable the cashback feature for you automatically every time we decide to make a promotional offer. Once we announce that the cashback is turned on for one or few of our native cryptocurrencies, the promotion will be visible on your invoice, showing our the percentage of cashback return that we've set.
However, if you want to use the cashback feature individually in the way you want to, you can! Simply shoot us a message at support@coingate.com and we will arrange it for you on your own terms!
Here's a sneak peek of an invoice with enabled cashback feature: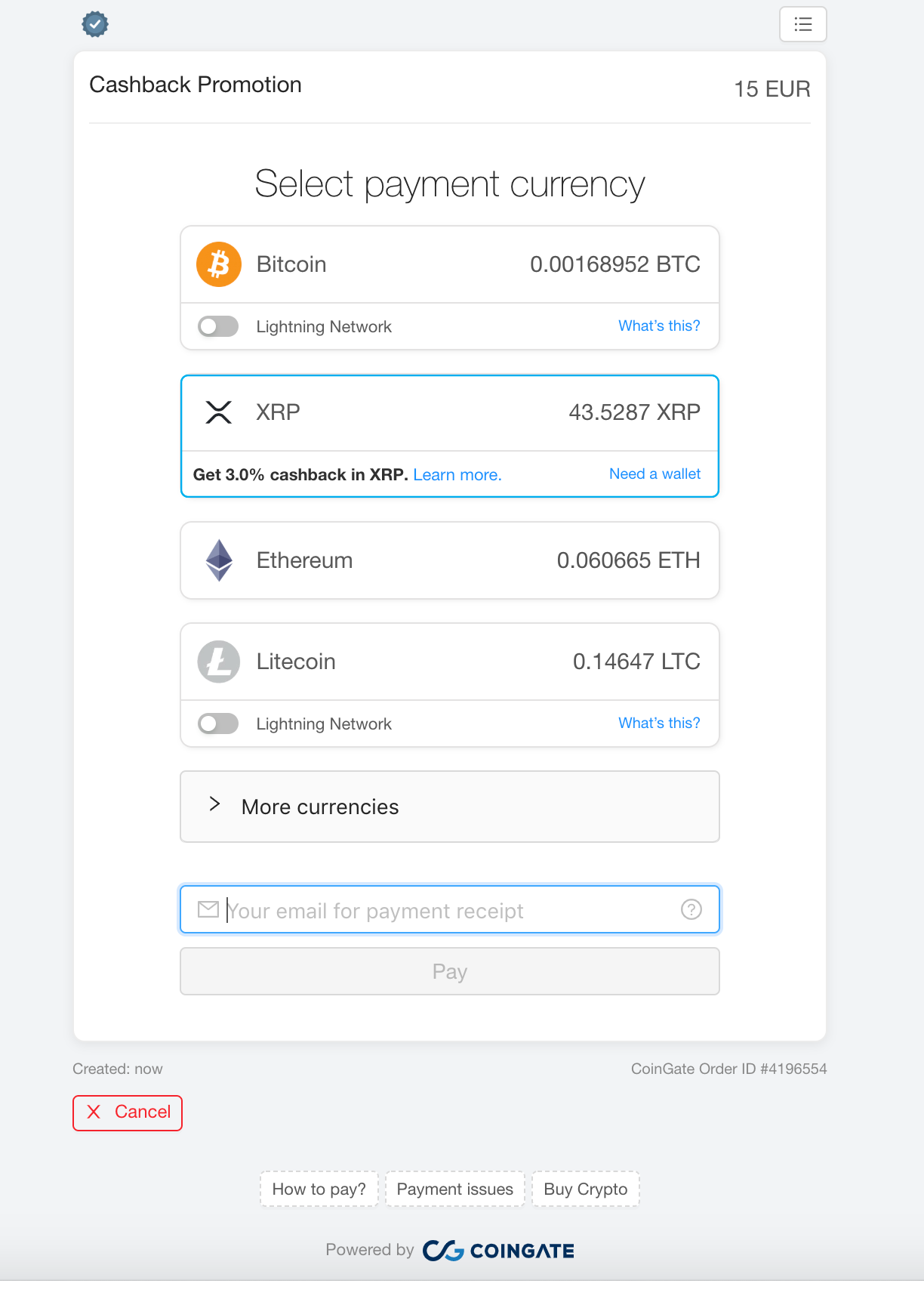 On the one hand, we intend to create a new incentive for shoppers to use digital assets for payments online more often, and that's what we did for XRP payments in July. On the other hand, cashback can also suffice as a useful and convenient marketing tool for all those who take advantage of our merchant services.
Remember – there are many people out there browsing the internet for places where they could spend their crypto. However, some vendors make it very hard to find them. But, with the right approach, simply sharing a message on social media about discount for crypto purchases can do wonders.
Besides, there's always more that you can do to add to your marketing efforts. To make it easier, we will provide you with stylish images of different sizes and other crypto-related marketing material – feel free to use to let your customers know about your crypto payment option!
Learn more useful techniques on how to promote your crypto payment option
How the cashback feature works:
Once the shopper lands on CoinGate invoice, the promotion for a selected coin will be visible below the name of the asset. After a customer finalizes the payment, a cashback request window will follow.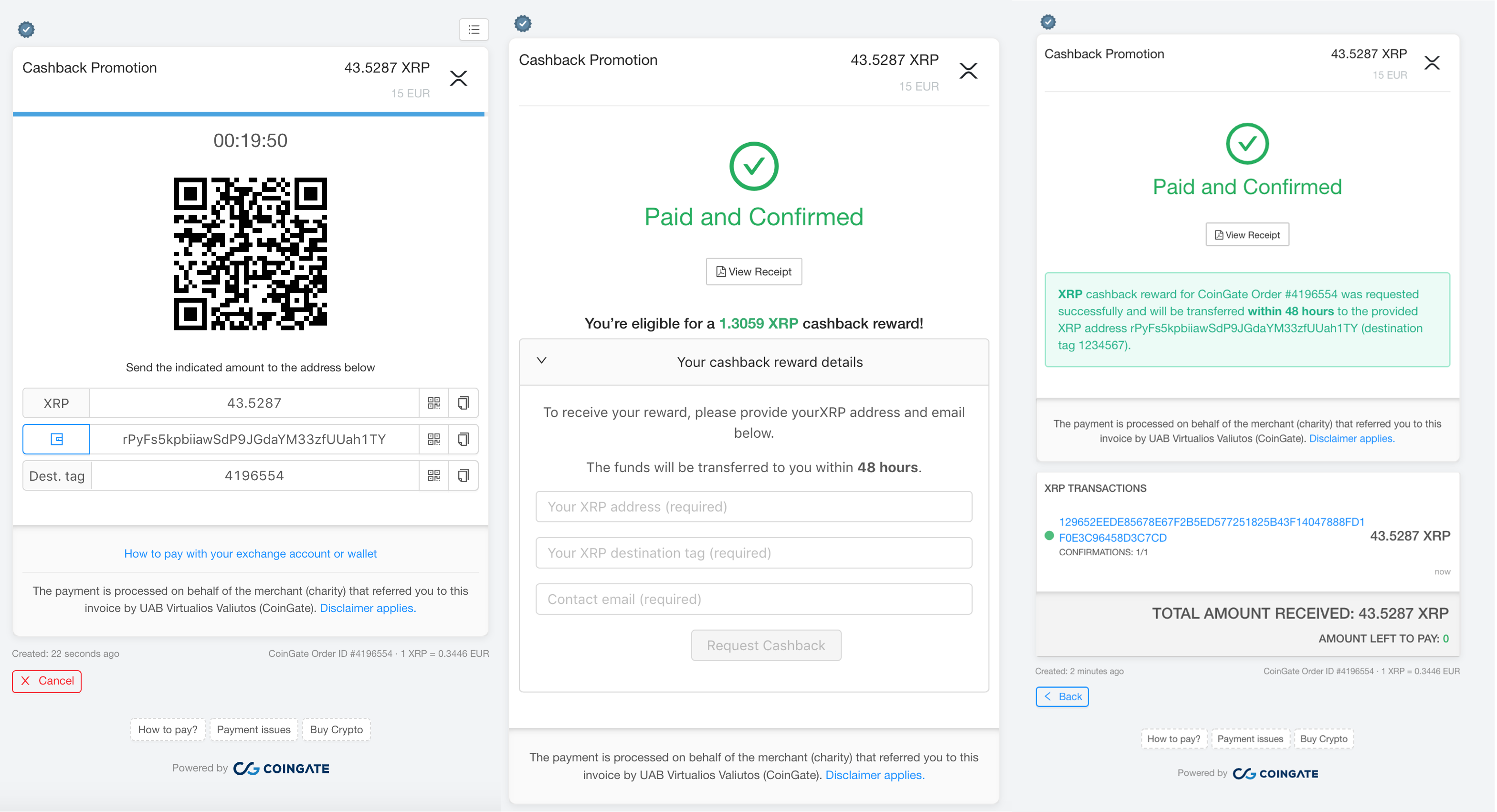 To receive the cashback, shoppers will need to fill in the necessary fields (wallet address, email address and, in some cases, destination tag) and click the "Request Cashback" button. All cashback requests will be processed manually within 48 hours. At the moment we'll process the cashback, shoppers will get an email notification. 
On the way to mass adoption
Hopefully, our cashback initiative will bring positive results and benefit all sides of commerce. Keep an eye out for our next cashback promotion and be ready for it!
We are always full of surprises, and we intend to keep it that way. If you wish to stay up-to-date, consider subscribing to our blog! Just enter your email below, and we will notify you each time we have something new to say!