Case Studies, Crypto Payments
How CoinGate Helped IPRoyal Meet Cryptocurrency Demand
Last updated: May 10, 2023 4 min read
One of the most impactful challenges companies and individuals face online is geo-restrictions.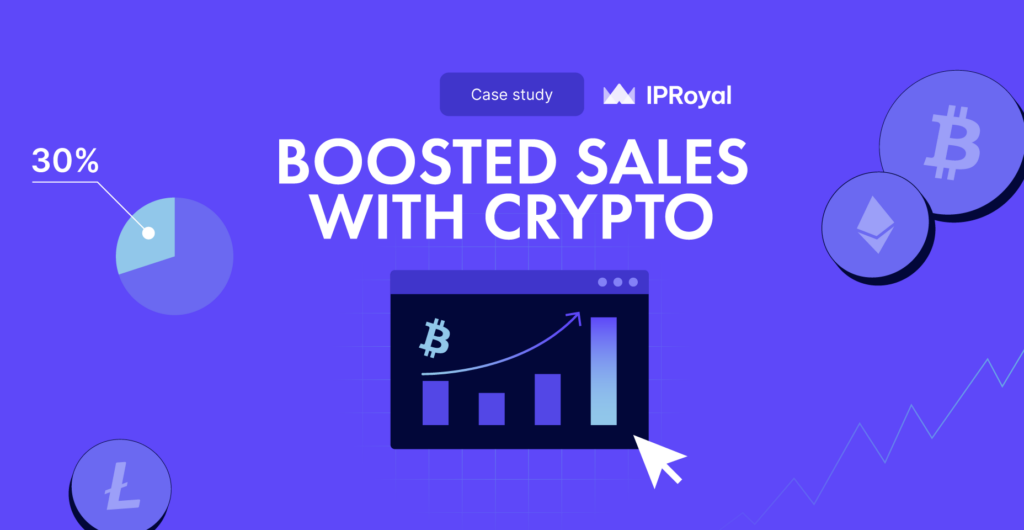 The reality is such that countless websites, services, and online platforms use geo-restrictions to comply with laws and regulations they must adhere to.
Unfortunately, the practice of limiting access to online resources based on geographic location can be highly frustrating for anyone trying to access them.
That is why many businesses and individuals rely on proxy servers that replace the client's IP address and other identifiable data with its own in order to bypass these restrictions.
By acting as an intermediary, these servers enable the user to access the internet freely from anywhere in the world and also protect their privacy to a higher degree.
This is why proxy servers are often being used by people and businesses that are privacy-conscious and familiar with online dangers. Coincidentally, these people tend to prefer transacting in cryptocurrencies.
Currently, cryptocurrencies are prevalent and often considered the preferred payment method of those who value their online privacy.
Thanks to anonymous and secure transactions, they've become an enticing alternative to more conventional options, forcing businesses to adapt and be more inclusive when it comes to the selection of payment methods offered.
Let's illustrate this situation with a real-world example.
Adopting Cryptocurrencies: The Client
IPRoyal is a global proxy service provider that offers access to a unique network of ethically-sourced residential proxies.
The company offers reliable solutions for anonymous internet access with highly competitive pricing and a focus on a personalized customer service approach.
Clients worldwide use these proxies for:
Web scraping;
SEO and SERP research;
Accessing geo-restricted content;
Preserving online privacy;
Website and app testing;
Automation, and more.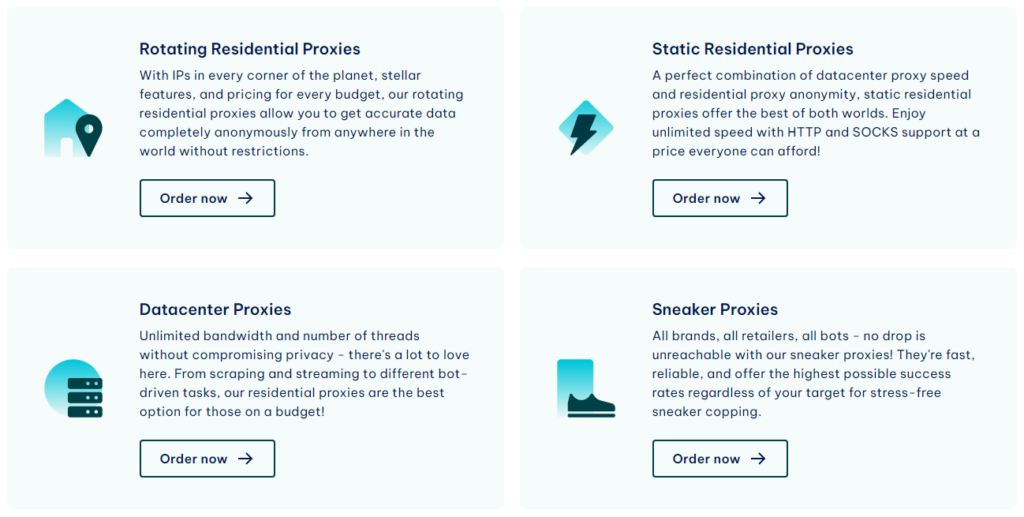 IPRoyal's dedication to quality has been recognized by experts worldwide, including Geekflare, TechAdvisor, TechRadar, and others.
The company quickly established itself as one of the industry leaders attracting corporate and individual clients from across the globe. 
Check out IPRoyal
The Road To IPRoyal's Crypto Adoption
This tremendous growth of IPRoyal's company also made it necessary to listen to the market's demands and expand the supported payment methods, as using traditional payment options simply wasn't satisfactory.
Since most IPRoyal clients value privacy highly, the requests for making cryptocurrencies a payment option became quite frequent.
To meet this demand, IPRoyal introduced support for Bitcoin at first. While clients embraced this new payment method as expected, demands did not stop. Many kept requesting support for other options as well, such as ETH, USDT, and more.
However, IPRoyal did not have the infrastructure necessary to meet these demands.
IPRoyal Solution: CoinGate
It became apparent that finding a reliable partner supporting multiple cryptocurrencies while keeping the ordering process quick and easy is a priority.
After thoroughly researching the available options, the cryptocurrency payment gateway CoinGate was selected as the best choice capable of taking on the task.
"To succeed in the global market, companies must quickly adapt to the ever-evolving consumer needs and preferences. This was always clear to us since we focused on offering excellent customer service from day one. Our support received frequent requests for cryptocurrency as a payment option worldwide, so we had to find a reliable and efficient solution. CoinGate seemed like an excellent option, and it didn't take long for us to start seeing the positive effects of this decision," explained Karolis Toleikis, IPRoyal CEO.
IPRoyal was not the only company that had similar revelations about cryptocurrencies. For example, companies like Surfshark leveraged crypto to offer its services to the unbanked population, while Cherry Servers expanded their scope by a large margin.
Read more about why businesses decide to accept crypto.
The Result: ⅓ Of Payments Come From Crypto Users
It took little time to see the benefits of using CoinGate: over 30% of payments coming to IPRoyal are now done with cryptocurrencies.
As a result of easy integration that supports more than 70 popular cryptocurrencies, a streamlined checkout procedure has been established to create a hassle-free and enjoyable experience.
According to Karolis, clients come to IPRoyal to, first and foremost, protect their privacy on the internet. Staying anonymous is the key, and cryptocurrency payments enhance that anonymity: "For clients who value privacy solutions, support for cryptocurrency payments is essential. We're not surprised that a third of our clients choose to pay with cryptocurrencies, considering their primary goal – ensuring online privacy and anonymity."
IPRoyal can offer a simple and convenient purchase experience for all clients in every part of the world. Some clients even confirmed that they would have switched to other providers if it wasn't for CoinGate.
With all this in mind, it's safe to say that CoinGate helped IPRoyal increase sales and attract new clients.