Case Studies, Crypto Payments, Crypto-Friendly Merchants
Businesses Reveal Reasons for Adopting Crypto Payments
Last updated: April 18, 2023 15 min read
Although a general opinion on cryptocurrencies differs widely in different parts of the world, businesses continue seeing value in offering cryptocurrency payment options for their customers.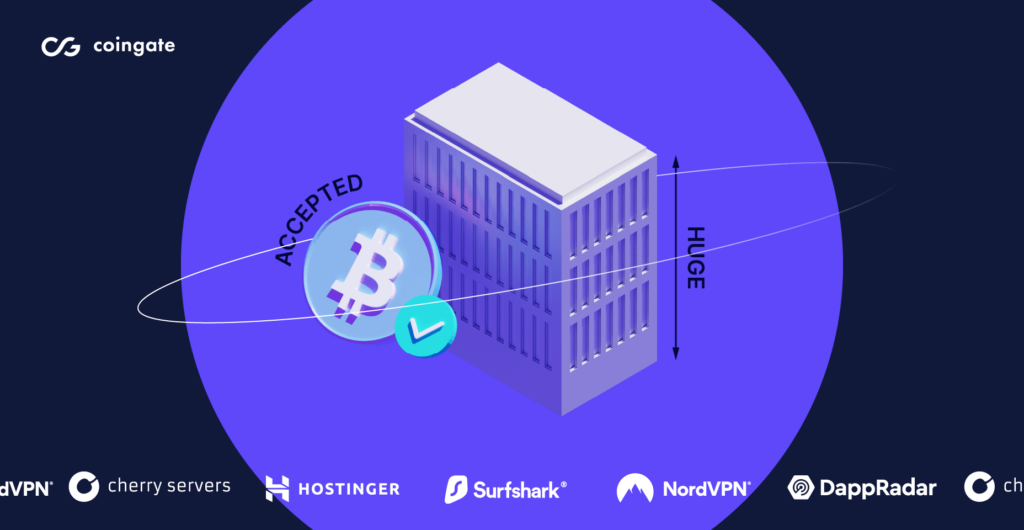 Despite the 2022 bear market trend, businesses interested in setting up crypto payments increased by 48% that year, according to a study conducted at our company.
The number of payments collected in cryptocurrencies has also increased – in 2022, businesses received 63% more payments compared to 2021.
As a result, in 2022 CoinGate processed a total of 927,294 payments, which is nearly three times the 9-year average, or the entire lifespan of our company. Nearly a decade in business, CoinGate already processes an average of one payment every 34 seconds.
Nearing the end of 2023 Q1, the payment count is increasing even faster than in 2022, racking up nearly 300,000 paid orders in three months.
However, it's mostly due to our efforts to scale CoinGate payment processor either by adding support for more chains and L2s (BSC, Polygon) or broadening accessibility with the inclusion of additional payment methods, such as Binance Pay.
On the other hand, the increase in businesses wanting to accept cryptocurrency payments might be driven by different factors.
To find out why the trend keeps going upwards, we asked our own merchants some questions for a short study: Why did they make a decision to accept cryptocurrency payments? What makes it so important? Are they happy with their choice? And more.
Continue reading to find out about the results.
Introducing the crypto-friendly merchants
Since our company is based in Lithuania, it is quite common to be approached by local companies seeking CoinGate services.
Recently, many have joined the ranks of companies accepting cryptocurrency payments, including such well-known brands as web hosting service provider Hostinger, leaders in decentralized application distribution and analysis DappRadar, jewelry store chain Marry Me by Ribas, and the second Lithuanian unicorn, VPN provider NordVPN.

There are also some local veteran establishments that have been accepting payments in cryptocurrencies for years, such as the cyber security company Surfshark and the dedicated cloud service company Cherry Servers, both allowing customers to pay with more than 70 cryptocurrencies or with any asset in a customer's Binance Pay wallet.
This survey of crypto-friendly businesses reveals a variety of compelling reasons to adopt this payment method.
Bitcoin & crypto payments attract more customers worldwide, including the unbanked population
Cherry Servers cooperates with individuals and legal entities from 140 countries. However, for a business looking to provide services globally, offering one or two popular payment methods is often not enough to make its bare metal cloud services accessible to everyone.
This is especially difficult to do on the African continent, where a large part of the population does not have access to banking services and does not use credit cards. Cherry Servers' solution was simple, yet effective, which is to implement a cryptocurrency payment method on its website.
According to Cherry Servers' customer service manager Dovilė Minkevičienė, cryptocurrencies provide alternative way to pay and makes it easier for customers to access the services: "Cryptocurrencies are one of the universal payment methods, the availability of which often simplifies the provision of our services. Accepting cryptocurrency payments is one of our most successful business decisions. The most pleasing thing is the possibility to convert payments into Euros and effortlessly transfer the collected funds to a bank account."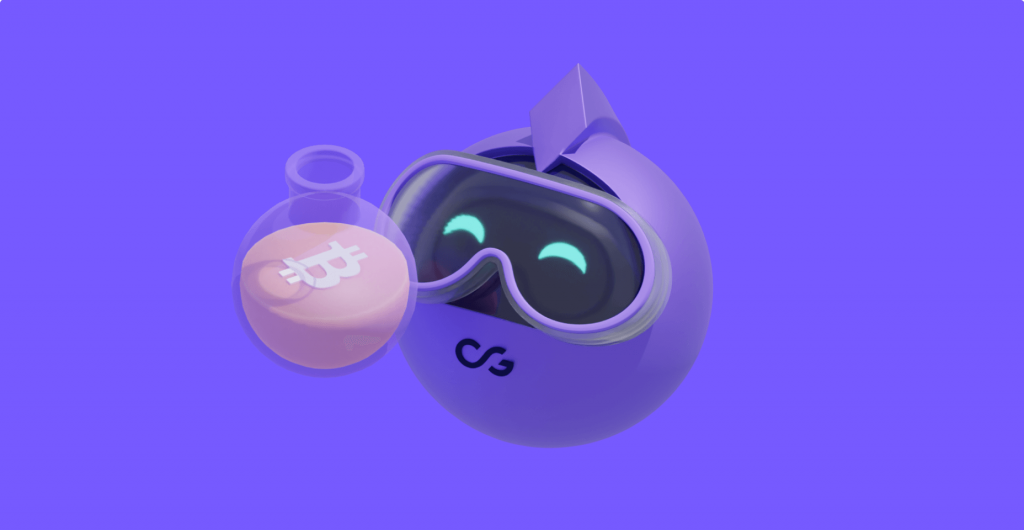 Dovilė also points out that the need to offer cryptocurrency payments arose after hearing customers asking for it.
"We have integrated cryptocurrency payment methods based on customer needs – the majority of our customers prefer them. For that, we've chosen CoinGate as a payment processor for several reasons: price, attractive terms of transfers and similar size of the company", shared the representative of Cherry Servers.
If you are interested to hear more reasons why Cherry Servers found success with cryptocurrency payments and more, be sure to check out another case study on CoinGate blog called 'Crypto: Universal Payment Method For Service Simplification'.
Collecting cryptocurrency payments creates a positive impact on sales
Toe-to-toe with Cherry Servers, Hostinger also provides similar but distinctly different reasoning for adopting crypto payments.
According to Hostinger's Head of Payments, Mindaugas Barzdenis, their company has also long heard requests from customers to allow alternative payment methods, especially from countries where bank accounts or payment cards are not easily accessible, but cryptocurrencies are becoming increasingly prevalent.
As a result, implementing a crypto payment method was the best solution to offer an alternative way to pay for a company's services. As a consequence, the company's sales have also increased.
"Since we are a global company and provide our services in the most diverse countries, we have faced challenges in specific markets. Although a bank account or a payment card seems to be a common and easily accessible payment instrument in Lithuania, it is far from the case in developing countries, so the ability to offer the end user as many different payment methods as possible has a very positive effect on sales. It's also a good customer experience when purchasing services on the Hostinger website," – said the Head of Payments.
What conclusions can we draw about crypto payments by looking at these examples?
Two things become apparent when reading into Cherry servers and Hostinger cases:
With cryptocurrencies, customers don't have to disclose their personal info, and, in turn, companies do not have to collect (and thus protect) as much information on them;
More customers worldwide are keen to order the product or service when presented with more preferable payment methods, such as cryptocurrency, bringing in more sales as a result.
It's worth mentioning that there are way more than just two reasons why accepting Bitcoin and cryptocurrency payments can be beneficial to your business.
Cryptocurrencies help to ensure privacy for privacy-conscious customers
When paying for something online, customers will almost always be asked to provide personal data such as name, address, e-mail address, and credit card information.
When provided, all this information goes into the seller's database, whose security holes can make it an attractive target for data thieves, even if often this data is redundant and not necessary to close the deal with the customer.
As so, some customers who have reasons to value their privacy share this information reluctantly due to the risk of data leakage and its public disclosure. And it does not matter if the seller ensures that this data is handled responsibly. Multiple examples from the past show how vulnerable centralized security systems can be if not built properly.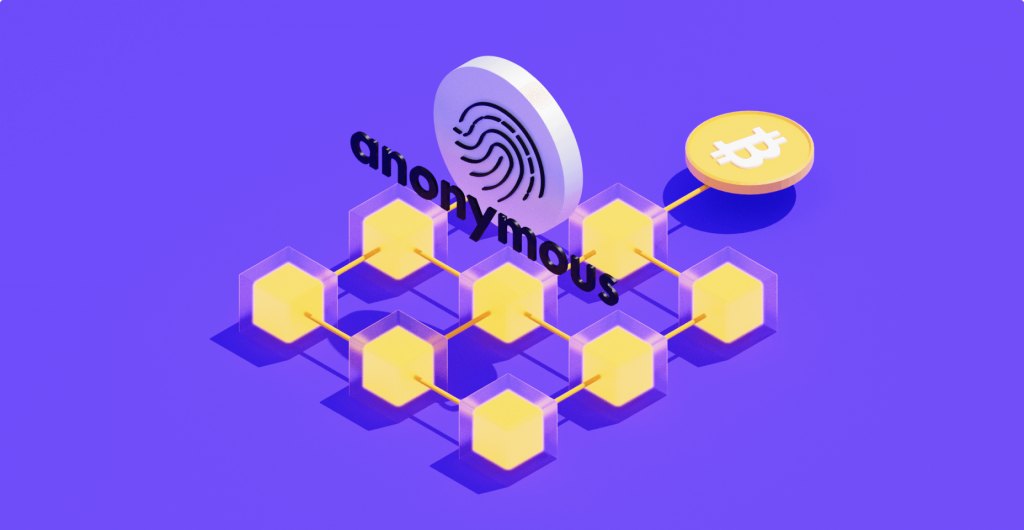 In an effort to help customers maintain online privacy, cybersecurity company Surfshark solved this dilemma by integrating a cryptocurrency payment method back in 2018, giving customers a way to leave a smaller digital footprint.
"There are groups of our customers who cannot even imagine their lives without privacy solutions. Such customers are particularly serious about the information trail they leave on the Internet, so paying with cryptocurrencies is almost the only acceptable way to pay for services. To enable such users to use our product, we have decided to introduce cryptocurrency payments. The integration positively affected both our revenue and customer growth," said Donatas Strazdas, Surfshark's payment analyst.
Besides privacy, cryptocurrencies add multiple other benefits
In addition, cryptocurrency payment options add speed, robust security, broad accessibility and general convenience to the service itself.
As Surfshark strives to meet the highest quality standards demanded by customers and be a versatile security solution that encompasses anti-malware software, private search engine, and data leak alert systems, cryptocurrency payments complement Surfshark's package in every way.
But, to have a robust payment system, one needs to build an infrastructure for it. Since building it takes lots of time and resources, CoinGate was chosen to undertake the task instead.
Donatas elaborates on the fact, saying that "in such a process, the supplier's solution integration instructions become very important. We can only be glad that CoinGate paid a lot of attention to this and provided clear API documentation that ensured that the process of implementing crypto payments was fast and smooth."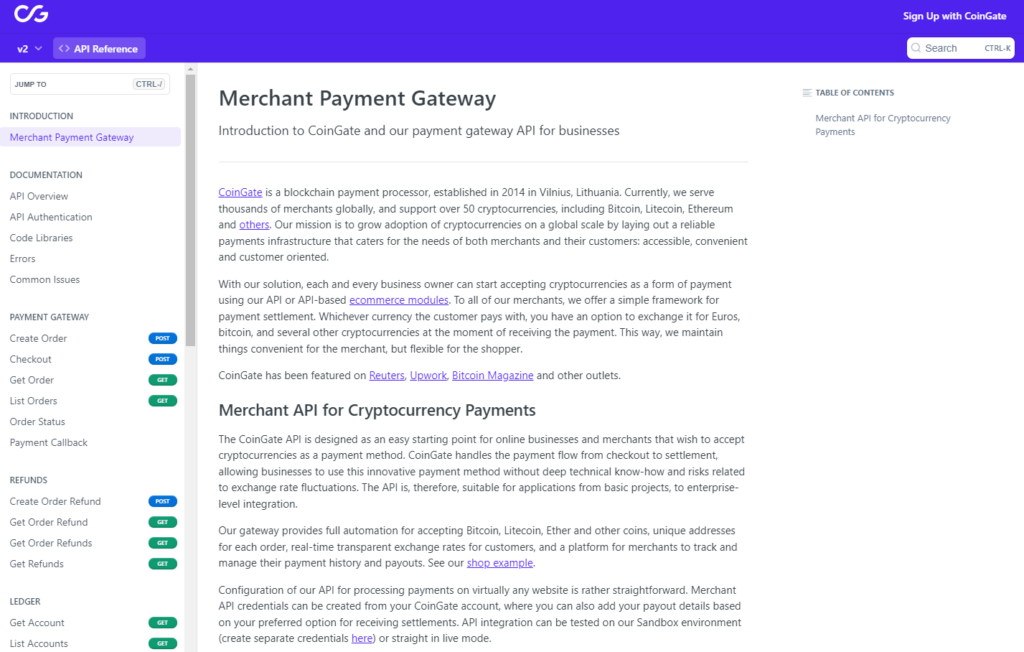 If you are interested to hear more reasons why Cherry Servers found success with cryptocurrency payments and more, be sure to check out another case study on CoinGate blog called 'Leveraging Crypto to Serve the Privacy-Conscious & Unbanked'.
Reducing the reliance on third-party service providers with Bitcoin and cryptocurrencies
Just like Surfshark, VPN provider NordVPN's customers tend to take care of their cyber security and value their online privacy, so the integration of cryptocurrency payments has been welcomed by a significant number of NordVPN users. According to Rytis Meškauskas, head of revenue process supervision at Nord Security, ensuring privacy is the highest priority for some customers.
"Our customers were delighted to offer another secure payment method, especially cryptocurrency users. So far, the reactions have only been positive, which makes sense because our customers value their privacy, including activists and journalists living in authoritarian regimes. "NordVPN services are the most necessary for them, so discovering a cryptocurrency payment method was a really pleasant surprise for them," said the interviewer.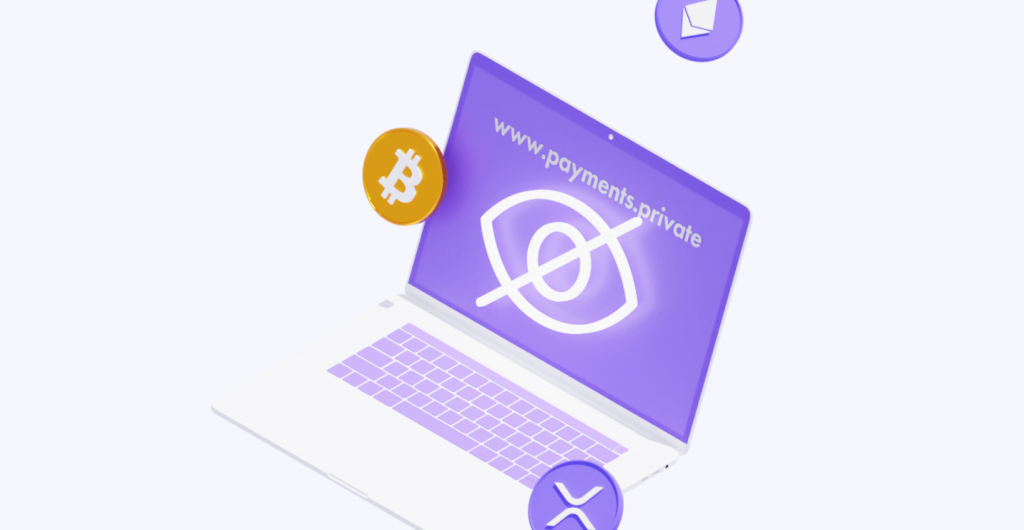 According to Rytis, cryptocurrency payments not only provide more privacy, but also ensure safe money transfers without relying on third-party services: "Using cryptocurrencies is beneficial because they provide a high level of security during transactions. Cryptocurrency payments can reduce the need to use third parties to make payments as the same can be achieved using blockchain. As a cybersecurity company, the privacy of our customers is our priority, but the security of payment methods is also very important."
Crypto payment gateways save the troubles with banks
DappRadar has created a truly unique web3 platform – a hub for the distribution and analysis of decentralized applications (Dapps). Their clients are often from the same web3 world, so they always prefer to pay for services in cryptocurrencies.
However, the trouble starts when the received funds need to be converted into fiat currency and then transferred to the company's bank account.
Previously, when the customer paid the bill with cryptocurrencies, the funds would go to a centralized exchange, and from there to a bank account. However, there were obstacles – banks have lots of questions, ask for additional documents, and delay payments for a week or more.
However, when using cryptocurrency payment gateways, the process is simpler – collected payments go to CoinGate instead of an exchange, while at the same time, the DappRadar client goes through the KYC process. After CoinGate confirms the customer's identity, the transfer from CoinGate is initiated to the DappRadar's bank account.
"Web3 companies, including DappRadar, always strive to ensure that the process of cashing out income from cryptocurrencies complies with all KYC and AML regulations, and also strives for more effective cohesion between cryptocurrencies and conventional money management, and smoother procedures for transferring money from one system to another. That's what CoinGate helps us do. With CoinGate, we are assured that the funds we transfer to our commercial bank will arrive sooner or later because all due diligence has been done by DappRadar and reviewed by CoinGate, ensuring that the bank's requirements are met," shared Bayar Ali, Head of Finance at DappRadar.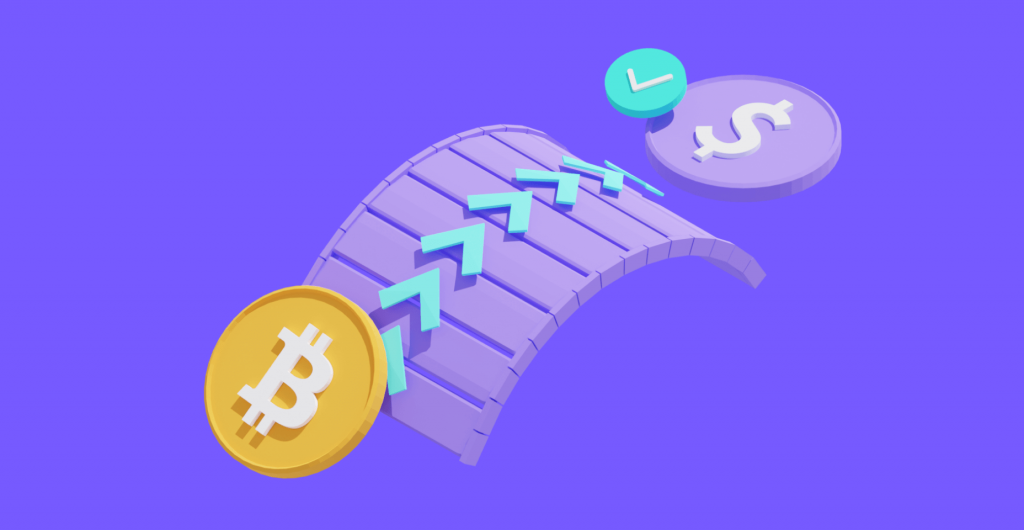 However, the slow process of transferring money from the blockchain to the bank account was not the only obstacle the company was facing. High exchange fees and time spent by employees trying to figure out where and why payments get stuck in banks also was one of the reasons to integrate cryptocurrencies more deeply into business processes.
Learn more about leveraging crypto payment gateways by checking out a dedicated case study about DappRadar business practices on CoinGate blog titled 'Solving the Crypto-to-Fiat Conversion Problem for Web3 Space'.
More convenience and freedom of choice for customers
Marry Me by Ribas, the latest brand in the Ribas family, has also recently started offering cryptocurrency payments in both its online and physical stores.
However, the application of cryptocurrencies in business is not only important when you need to solve problems..
According to the executive director of Marry Me by Ribas, Viktė Bičkauskienė, the idea of offering customers the alternative payment methods did not come from looking for a solution to a problem, but simply from the desire to offer customers as much freedom and convenience as possible when using new and innovative technologies.
"It is very important for us to offer our customers the latest technologies that are related to both service and the customer's shopping process. Since diamonds are an investment that can be passed down from generation to generation, we decided that customers who are interested in other types of investments may also be interested in investing in diamonds. This is what prompted us to make the decision to provide our customers with payment in crypto currencies", said the company's representative.
The company simultaneously uses two different ways to accept cryptocurrency payments – one in the e-store, the other in the jewelry showroom itself using the PoS system. "We thought about the possibility of PoS for a long time and decided that if we have the possibility to pay in our online store, we want to give it to customers buying in our physical stores as well. When choosing diamond jewelry or loose diamonds, customers often come to our showrooms for consultation, so we need to have and offer PoS payment as an option and convenience for our customers," explained the executive director.
Is the growing popularity of cryptocurrency payments just the beginning?
The admiration of Lithuanian companies for the benefits of cryptocurrencies is not a local phenomenon. Over the past few years, Bitcoin in particular has seen a surprising rise in importance as a payment method on a global scale.
Today, according to CoinMetrics data, the bitcoin blockchain is already the dominant money transfer system worldwide. In 2022 alone, it processed more than $8 trillion in transactions, which is more than the entire MasterCard payment network during the same period.
Not only that, according to a Deloitte survey, 75% of US retailers plan to accept Bitcoin and other cryptocurrencies within the next two years. At the same time, as many as 85% of US retailers place a high priority on enabling Bitcoin payments, as most of them expect consumer interest in the digital currency to grow even more in the coming years.
CoinGate CEO Justas Paulius is excited about the direction in which the future of cryptocurrencies is moving: "It's great to see a constantly growing cryptocurrency market. Despite its decline in recent years, regulators continue to paint blockchain technology as a potential alternative to conventional payment methods, sending a signal to businesses that it can be viable. The CoinGate team and I strive to create as much value as possible for anyone who wants to be a participant in the cryptocurrency market, and it seems that the need for businesses to integrate cryptocurrency payments will only grow in the future."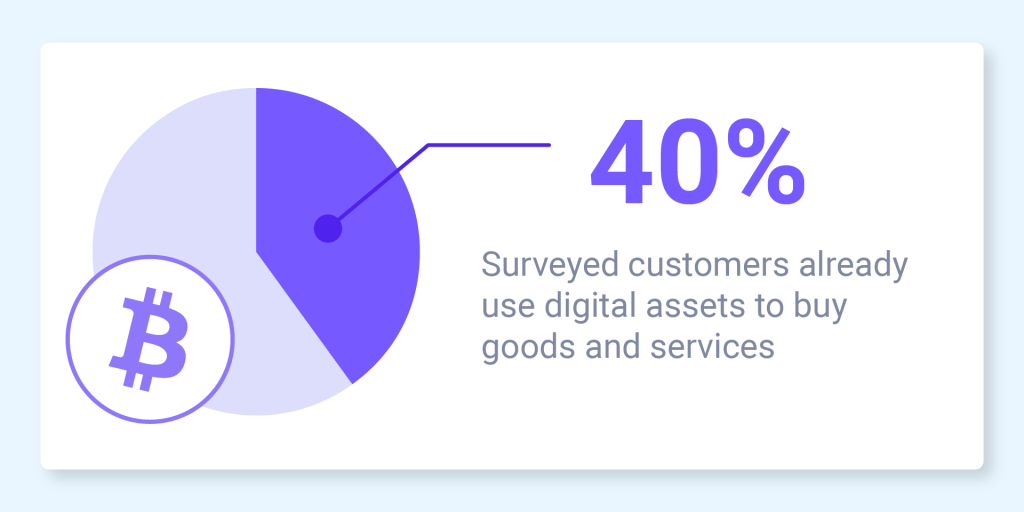 According to the 2022 Crypto.com survey of 110,000 shoppers and more than 1.5 million Worldpay merchants, only 4% of surveyed merchants currently accept cryptocurrency payments, although 60% are interested in doing so in the future. Meanwhile, 40% of surveyed buyers already use digital assets to buy goods and services, and 75% would like to always have this option.
Almost half of all surveyed consumers already use cryptocurrency to pay for goods and services, but there is a tenfold difference between businesses accepting cryptocurrency and those willing to pay with it. For this reason, 64% of Crypto.com's registered buyers use prepaid cards for payment. They help to spend digital assets in places that do not directly accept digital coins for goods and services.
These statistics speak to the wider use of crypto-currencies for payments in the future and a new opportunity for businesses to enter, albeit smaller, but rapidly growing markets.
How can businesses conveniently accept cryptocurrency payments?
There are two ways to integrate cryptocurrency payments – use open source software and build the payment infrastructure yourself or hire payment processing companies.
Such specialized services have also been provided by the Lithuania-based company CoinGate since 2014, which helps businesses collect, manage and account for payments in Bitcoin and 70 other cryptocurrencies.
After creating an account, businesses themselves choose how to implement a payment method: it is a Point-of-Sale system (PoS), electronic invoices, modules for e-commerce platforms and plugins for e-shops (WordPress, WIX, PrestaShop, etc.), as well as a separate application programming interface (API) for those who want to configure the system according to their specific needs.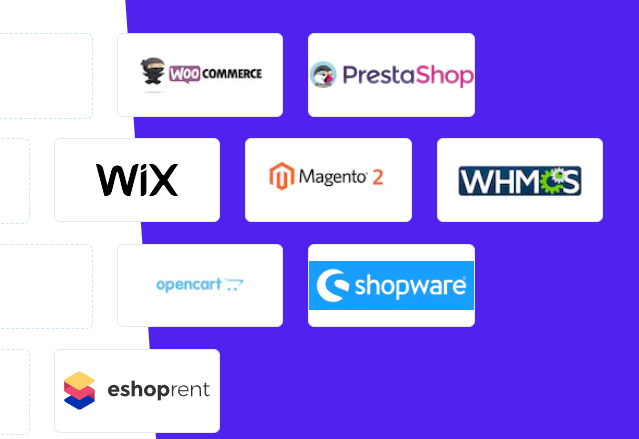 CoinGate's exclusive service is the ability to exchange collected virtual currencies into euros, dollars and pounds and transfer them to a bank account. According to CoinGate lawyer Agnė Smagurauskaitė, when a customer pays in cryptocurrency and a business chooses to receive payments in euros, it avoids various inconveniences that are the main concern of businesses interested in cryptocurrency payments: "This protects the business owner from most of the risks associated with cryptocurrency transactions, such as large amounts of cryptocurrency price fluctuations, as well as from the risks associated with their storage, use and processing".
The lawyer adds that when the cryptocurrency received for goods and services is exchanged for euros, the administrative burden on the business also decreases: "When collecting such deductions, these transactions do not need to be separately registered in the financial accounting or to determine how and when the cryptocurrencies will be included in the financial statement in the accounting policy."
In addition, there is no need to explain such settlements in the explanatory statement of the balance sheet, or to separate the acquisition – sale of such assets, in the tax declarations".
Businesses can integrate cryptocurrency payments by registering on the CoinGate platform and submitting the necessary documents.