Crypto Payments, Tutorials
How To Pay With Binance Pay Wallet At CoinGate
Last updated: May 15, 2023 3 min read
Recently, CoinGate has partnered with Binance Pay wallet to boost retail crypto payments, marking an important milestone for our company.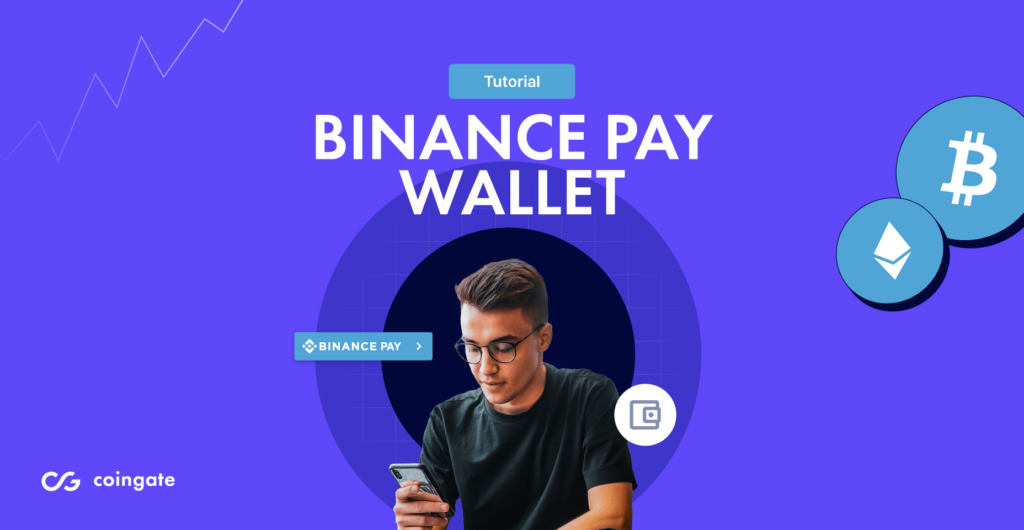 As a result of this partnership, Binance Pay users are now able to spend crypto assets from their Binance accounts where CoinGate payment option is present.
What Stores Accept Binance Pay Wallet Payments?
There are many places where Binance Pay wallet can be used to buy goods and services.
While the list is not exhaustive, here are some stores that will help you find the best place to spend your money.
CoinGate's Merchant Directory
For a long time, CoinGate's merchant directory has been featuring a comprehensive list of stores that accept cryptocurrencies as payment.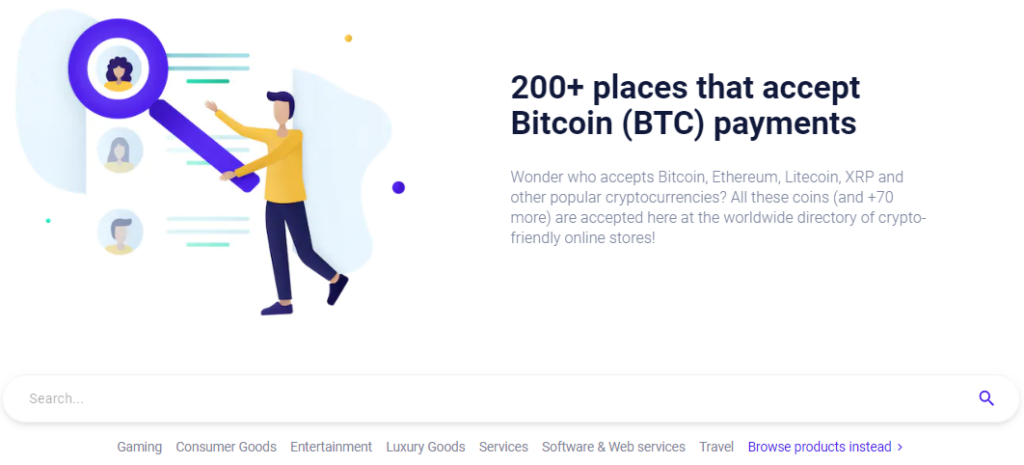 The directory is full of businesses spanning various industries, from tech and electronics to food and fashion.
By using the Binance Pay Wallet, you can easily access numerous products and services and make purchases with any cryptocurrencies held in Binance Pay wallet.
The directory is updated frequently, so make sure to bookmark it and take a peek from time to time to discover more crypto-friendly merchants. However, it does not feature all the merchants that use CoinGate services.
To find those not listed on the directory, you can check out some of our blog posts, such as these ones featuring VPN services, VPS providers or, in general, well-known companies that accept crypto.
You can also visit the 'crypto-friendly merchants' category on our blog to discover even more options.
Gift Cards Store
If you're looking for a one-stop-shop for gift cards, CoinGate's Gift Card Store has got you covered.

With thousands of gift cards available for various popular brands and services, there is no doubt you will find something that suits your needs.
By using your Binance Pay Wallet, you can purchase gift cards for gaming, entertainment, shopping, traveling, dining experiences, and much more.
These gift cards make great presents or can be a convenient way to turn your crypto into spendable vouchers.
Pay Using Binance Pay Wallet: Step-By-Step Guide
Here's a quick guide on how to make a payment with Binance Pay using the CoinGate payment option:
#1: Set up your Binance Pay account
If you don't have a Binance account yet, go here and register for a new account, then complete the registration process and deposit some cryptocurrency.
You can do this by navigating to "Wallet" > "Fiat and Spot" > "Deposit".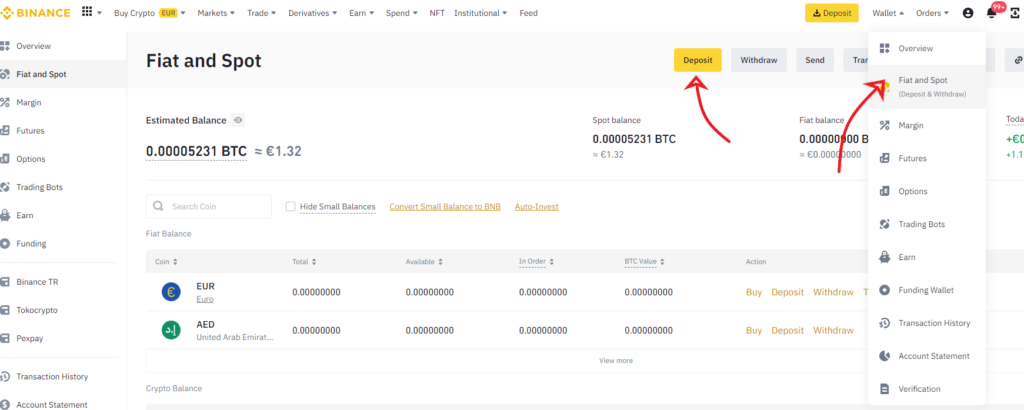 When that's done, download the Binance Pay app and follow the on-screen instructions to set up your wallet and link it to your Binance account.
#2: Find a CoinGate merchant
Browse the links shared above to find crypto-friendly merchants or gift cards. Most CoinGate merchants support Binance Pay payments.
When you find what you like to buy, select the CoinGate payment option to proceed.
#3: Select the Binance Pay payment method
Once you select the CoinGate payment option, you will be redirected to the payment window where the Binance Pay payment method can be selected.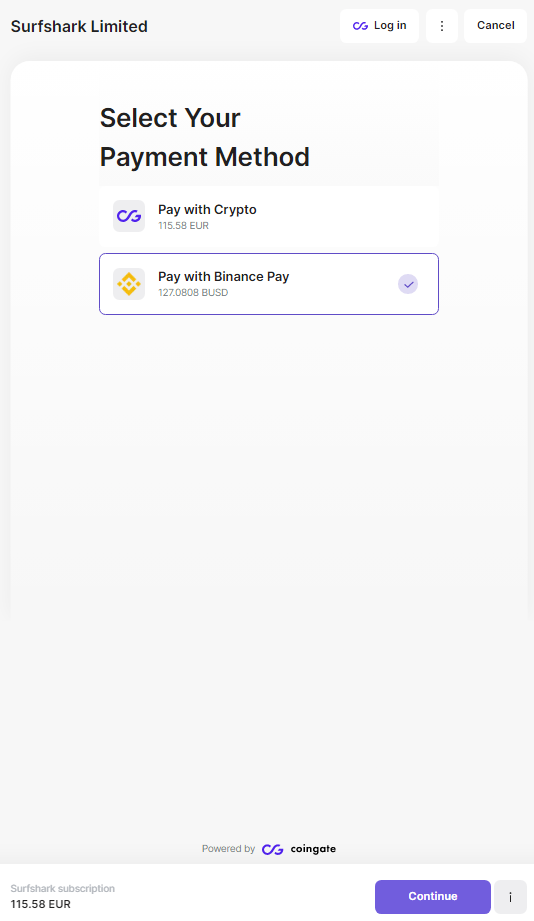 Select it and click "Continue", then enter your email for getting a receipt of your purchase or click "Continue without email".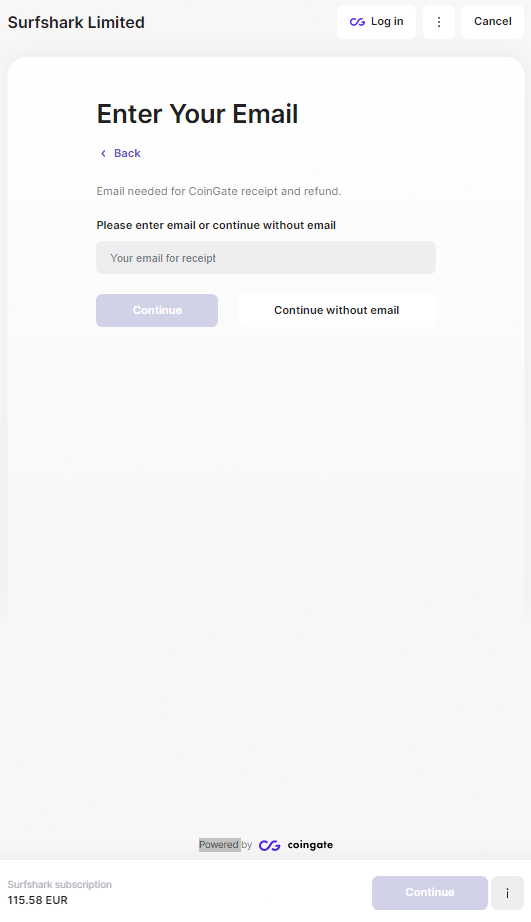 Lastly, click the "Pay with Binance Pay" button.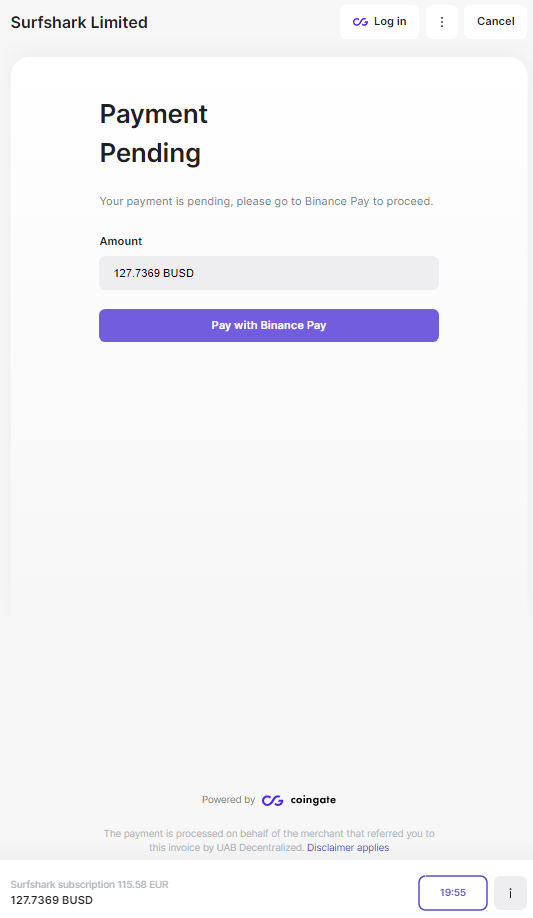 #4: Make a payment
In this step you'll see a QR code.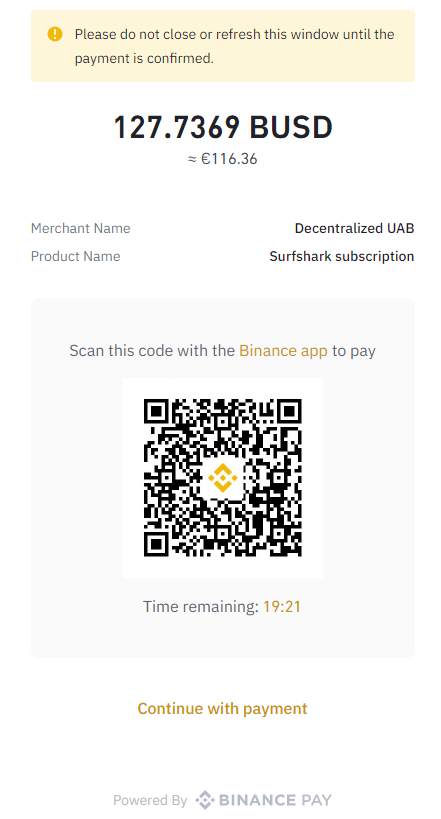 At this point you can: a) scan it with your Binance Pay app (click "Pay" and press an icon in the top right corner of the screen); b) click the "Continue with payment" button to pay with your Binance account on a desktop computer.
Your payment should be processed immediately.