Crypto Payments, Crypto-Friendly Merchants
19 Companies That Accept Bitcoin For Payment
Last updated: October 4, 2022 14 min read
In recent years, many companies from various industries have taken steps to provide customers with the means to pay in Bitcoin or other cryptocurrencies.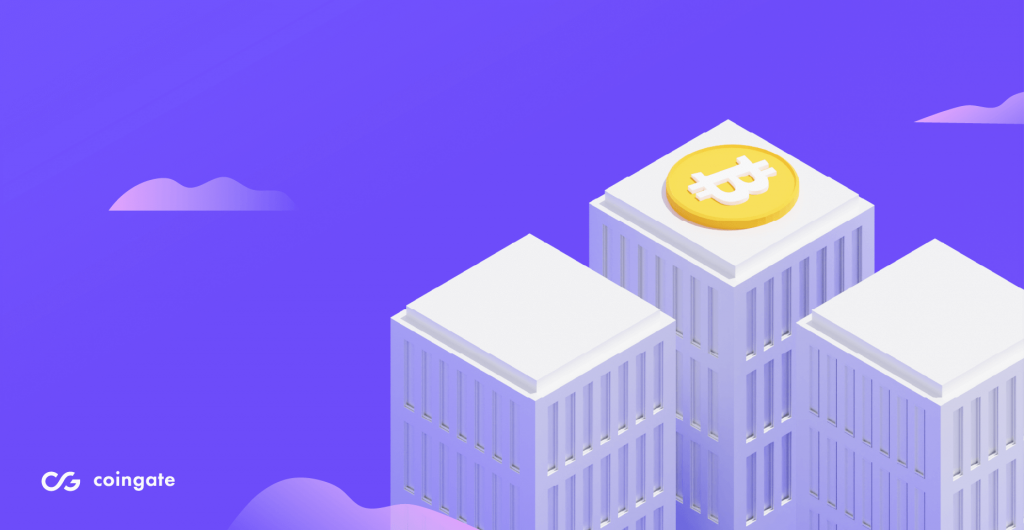 While some merchants accept Bitcoin payments only, others take the extra mile by employing payment gateways like CoinGate to take payments in numerous popular cryptocurrencies.
Such action is not surprising as, according to this recent study by Crypto.com, today, the number of people asking for crypto payment options exceeds tenfold the number of merchants offering it.
That's how forward-thinking businesses take it as an opportunity to gain a competitive advantage in the market and absorb the growing demand for alternative payment methods.
And let's not forget all the other benefits of cryptocurrency payments. With the flexibility of today's payment gateways that also link with traditional banking systems, accepting crypto payments has become a no-brainer for almost any type of business.
Below is a list of companies that took this path.
What can you buy with Bitcoin?
If someone asks you, 'What can I buy with Bitcoin?', the always correct answer is VPNs, VPS, hosting, and similar digital services, as they were among the first to adopt cryptocurrency payments way before it was popular.
Today, finding digital service providers that take Bitcoin payments is easy, but it's not the only industry sector to include cryptocurrencies in their business operations.
We see industries like gaming, travel, adult and especially e-commerce increasingly making use of Bitcoin to accept payments from customers or make payments to business partners.
Some workarounds also allow you to spend Bitcoin for anything you can think of, even if that particular brand does not directly accept crypto payments. We'll talk more about it in a second.
But mainly, this article features top places that accept Bitcoin payments (& more), segmented by industries for your convenience.
List of companies that accept Bitcoin payments
Note that all companies in this article accept cryptocurrency payments via the CoinGate payment gateway.
If you're new to cryptocurrencies and don't know how to make a cryptocurrency payment, you might want to check out this step-by-step guide for paying a CoinGate invoice.
Virtual Private Networks (VPN)
Check out this article if you wish to learn more about what makes a good VPN or proxy and get more recommendations like these.
NordVPN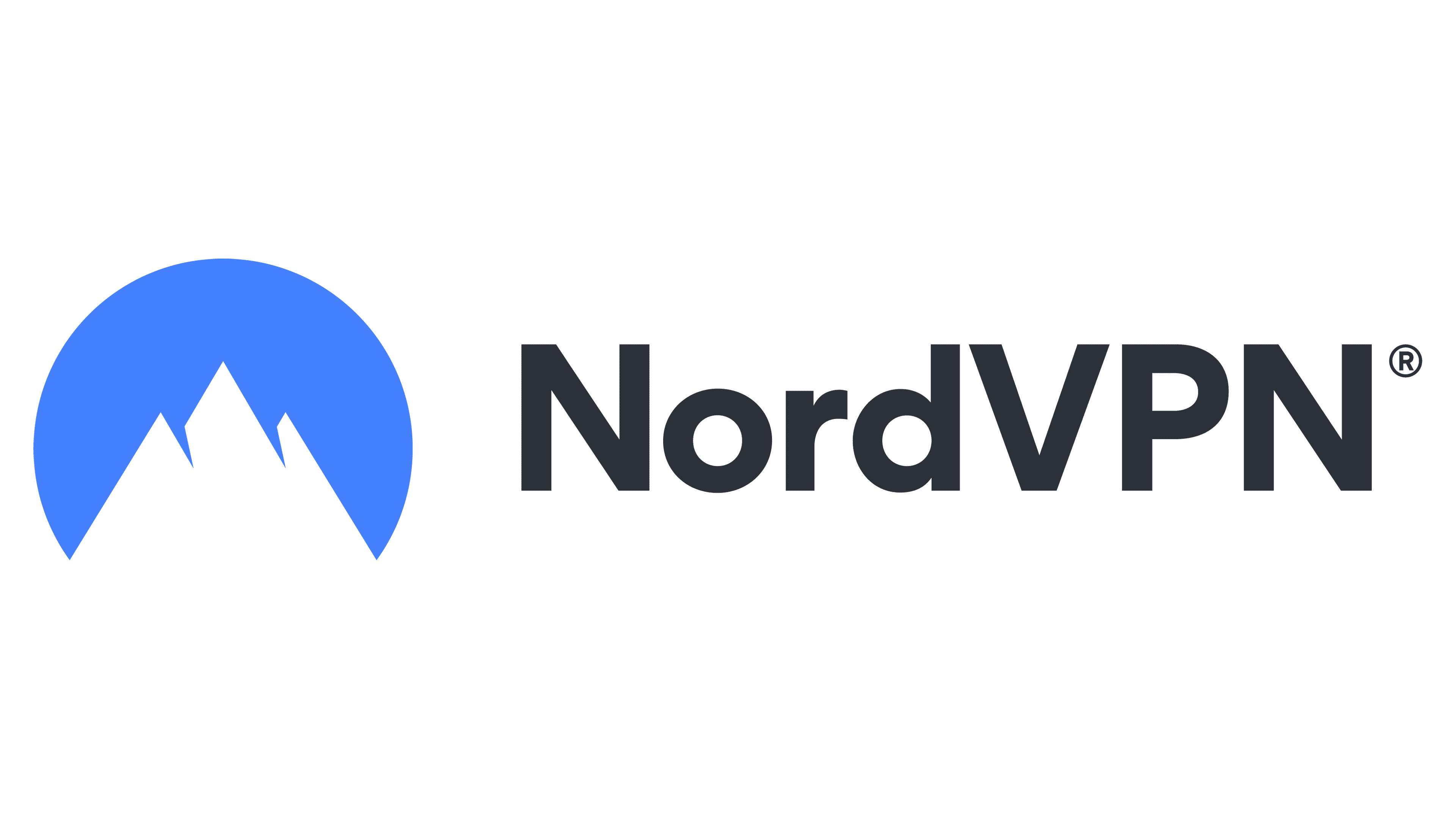 If you haven't heard of NordVPN by now, you're probably living under a rock.
NordVPN is one of the most private and secure VPNs with the biggest server park of 5,423 servers in 50+ countries that comes with countless helpful tools to make your internet browsing experience much safer.
Obfuscate your servers, use double IP protection, enable the split tunnel feature, block malware with in-built threat protection, get warnings on dark web data leaks and swift guidance for protecting your data.
With NordVPN, you're safe on all fronts as the addition of NordLocker encrypts your data, while NordPass protects your passwords. After all, the security of NordVPN is the best in the game regarding VPN services, utilizing the AES-256-GCM encryption algorithm and other security measures, such as maintaining a strict no-logs policy and regularly changing encryption keys.
NordVPN is easy to use and can secure several devices at once on Windows, macOS, Linux, Android, iOS, and Android TV operating systems. So what are you waiting for? Get yours now using Bitcoin or other cryptocurrencies.
SurfShark

Another outstanding VPN that's been taking the industry by storm is Surfshark, one of a few independently audited VPN providers to earn customers' respect through pure service excellence.
Lately, Surfshark has grown out of its shell and introduced Surfshark One, a new package deal that includes Surfshark VPN, Surfshark Alert, Surfshark Search, and the brand new Surfshark Antivirus!
So it is a great VPN with a no-logs policy and now includes safe ad-free web search and protects you from malware, viruses, data leaks, and various privacy threats.
Connect as many devices as you want and enjoy a multitude of advanced security features. And, if you don't like it, you can always get your money back during the first 30 days of using the service.
If this sounds great, try out the Surfshark One package deal. As always, payments in Bitcoin are welcome.
Le VPN

Providing quality VPN services since 2010, Le VPN is an industry veteran with a vast server network in +100 locations, including places like the Middle East and Central America that many other VPN providers tend to forget.
What's notable about Le VPN is that the company offers seven different VPN protocols to choose from for every scenario. As such, you decide how data is moved from one point to another and how your VPN use impacts security and speed.
For example, one of the most popular protocols, HybridVPN, combines an SSL-level VPN connection and a SmartDNS proxy, allowing access to all geographically restricted content in any region.
Meanwhile, a protocol like L2TP OVER IPSEC offers more confidentiality and data integrity than others due to a multi-authentication process.
No matter your intentions, Le VPN is among the best options out there that will certainly meet your expectations. Order Le VPN now. Bitcoin accepted.
CactusVPN

Unlike most VPN providers, CactusVPN has no bandwidth caps and maintains extremely stable connections. Besides, all their servers double as proxies that customers can use at no extra cost – it's just a bonus.
Like all the best VPNs out there, CactusVPN helps bypass geo restrictions and anonymizes your traffic, so you always stay invisible on the web.
End-to-end encryption, seven VPN protocols and no logs are guaranteed for every customer choosing CactusVPN for their daily browsing activities.
Enjoy a 30-day money-back guarantee and no sign-up fees when you get CactusVPN. Purchasable with Bitcoin & more.
Virtual Private Servers (VPS) & Shared Hosting
Besides the ones listed below, more recommendations for VPS and dedicated hosting services, as well as tips and tricks for using them, can be found here.
XetHost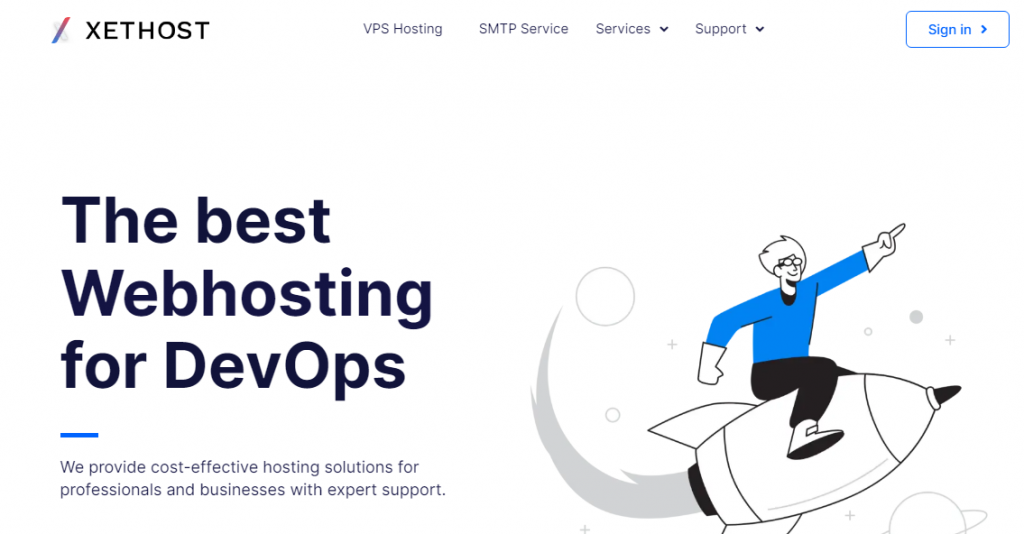 When it comes to Linux-based (CentOS, Debian, Ubuntu, AlmaLinux) VPS, dedicated servers or web hosting packages with unlimited data trafficking, not many can outclass XetHost.
Select premade hosting plans without any commitments and upgrade or downgrade anytime. And, if you can't find what you need, build your own VPS/dedicated server plan from the ground up based on your needs.
With tons of positive reviews online and a 14-day money-back guarantee, there are not many reasons to give XetHost a pass. Visit XetHost and order services with +70 cryptocurrencies, including Bitcoin.
HostStage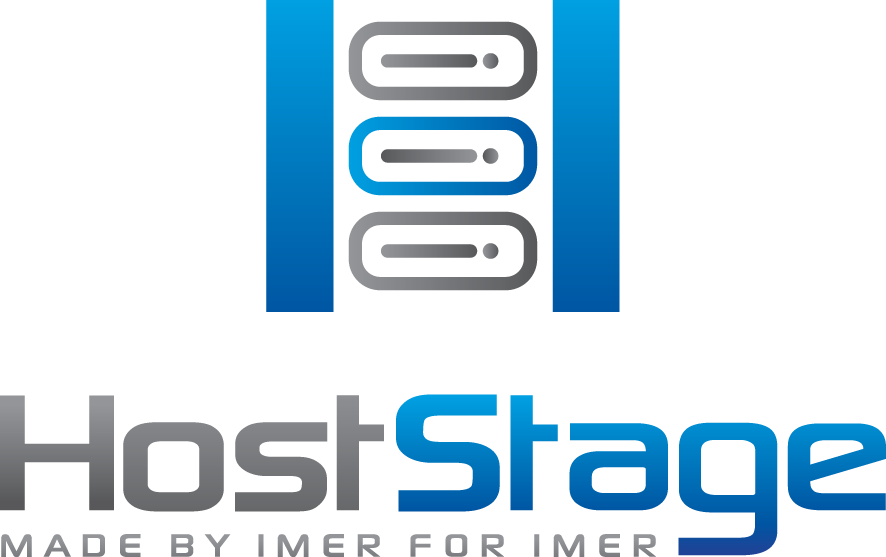 If a top-notch quality of service is a priority, HostStage might be what you're looking for. HostStage offers isolated and elastic web hosting with leading hardware technology in multiple server locations, as well as unmanaged and managed VPS for Windows and Linux.
HostStage greatness lies in its fully SEO-optimized service with high speed, impenetrable security and immediate delivery.
And this is just the tip of the iceberg, considering the vast range of valuable features and tools HostStage provides.
Be sure to check out a full HostStage scope of services before diving in, available for cryptocurrencies.
HostSailor

Like most other companies on this list, HostSailor provides VPS hosting, dedicated servers, domains, SSL certificates, and more.
Their VPS hosting is lightning-fast, while dedicated hosting is scalable and flexible, so consistent peak performance is a given.
HostSailor makes it easy to run an online business as the company also provides SSL certificates, reseller hosting, domain registration, and more.
Enjoy 99.9% uptime, 24/7 tech support and a 100% money-back guarantee if unsatisfied with the service.
Hostinger

If someone would ask which hosting and VPS provider has the most satisfied customers, you can bet that Hostinger's name is in the mix.
One of the reasons for doing that is Hostinger removes all the complexity of using it with their custom-built hPanel that's intuitive, fast and overall better than a regular cPanel.
Want to migrate your website to WordPress? No problem. Hostinger has an automated migration tool for WordPress. Alternatively, you can ask their 24/7 migration team to do the job for you.
Besides that, Hostinger is full of features that you will appreciate: Free migration, free SSL, PHP speed boost, access management, backups, LiteSpeed WordPress module, Auto Script installer, e-commerce optimization, DDoS protection, and much, much more.
It's truly a premium service available to buy with +70 cryptocurrency options.
Cherry Servers
Cherry Servers is a superb dedicated and virtual server provider if you're striving to build on an open cloud platform that gives you complete control, ensures stable workloads and provides free technical support 24/7. The best thing is that Cherry Servers can achieve your goal in mere 3 minutes.
Besides, you can maximize the efficiency of your servers by adjusting the cloud to your workload with on-demand servers billed per hour.
On top of it, you can use the open cloud platform and perform cloud-native integrations with RESTful API, CLI or Python & GO native libraries or build your custom server.
The chances are Cherry Servers will meet and likely exceed your expectations regarding building a reliable server infrastructure.
Worldstream

With Worldstream dedicated servers and IT solutions, you can deploy various cloud, security and backup services that fit your strategy, from exact server configurations to IT infrastructures set up entirely according to your liking and at a fixed monthly price.
Worldstream prides itself on its security, ultra-low latency, and vast bandwidth with only 45% utilization to ensure flexible and redundant international network routes.
And now, Worldstream also offers private cloud services with non-shared resources and no worries about network or hardware maintenance. And, as always, you can pay with crypto.
Consumer Goods
ZenMarket

Established in 2014, ZenMarket is a central shopping hub for items from Japan. It connects thousands of stores from Amazon, Rakuten, Yahoo Shopping and others and allows shipping of otherwise hard-to-get Japanese merchandise to any corner of the world.
Electronics, clothing, cosmetics, games, jewelry – there's nothing you can't get. All items are delivered to your doorstep by EMS, SAL, AIRMAIL, FEDEX, DHL, or UPS delivery services.
Shopping at ZenMarket is a smooth experience that makes you want to shop again and again. If that sounds intriguing, sign up for a ZenMarket account and start shopping.
Astteria

If you're on the lookout for fancy coloured diamonds and jewelry, look no further than Astteria. That's where you can find masterfully crafted rings, earrings, bracelets, pendants and necklaces made with gemstones like sapphires, rubies or emeralds.
You can even order custom-made jewelry crafted according to your desires and preferences and acquire scarce pieces of craftsmanship that exceed in quality and excellence.
There's no better gift than a timeless piece of hand-made jewelry. Astteria is a perfect place for it, especially if you have cryptocurrencies to spend.
Varlė

Although Varlė is available in Lithuania only, it's too good of a website not to mention.
At Varlė, nothing is out of reach – with +350,000 products from +1,400 suppliers, you can buy anything, literally: phones, computers and other electronics, furniture, toys, clothes, accessories, medicine, car parts, food, office supplies, and much, much more.
No matter what you need, chances are you'll find it here. The best part is that the site also accepts Bitcoin, Litecoin and Ether payments, which most Lithuanians do not know. So if you didn't know, now you know!
CoinGate Gift Cards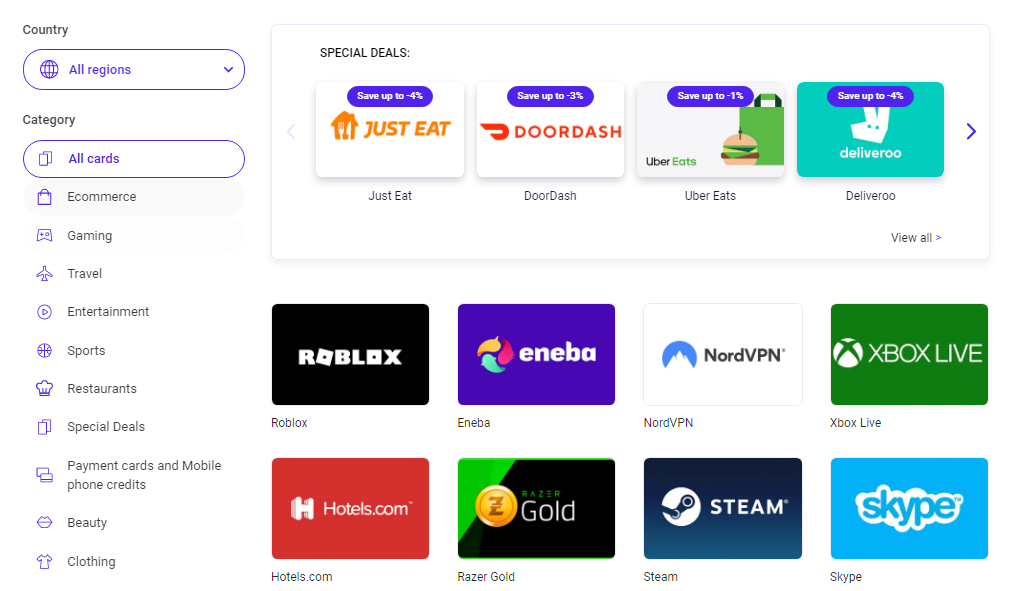 Here's another place where you can spend Bitcoin and other cryptocurrencies for virtually anything you can imagine – CoinGate's Gift Card Store.
Although it's not a direct way, it's a clever workaround to get goods from places that do not accept cryptocurrency payments directly, such as Amazon, Steam, Flipkart, and 3,000+ other companies.
It's simple – you select a gift card that you want, pay with any of the available cryptocurrencies, receive it in your email within minutes, and redeem it at the card supplier's website. For a more in-depth guide, visit this article.
Media & Advertising
TrafficStars

If you're an advertiser or publisher, you should get familiar with TrafficStars – a self-serve ad network that allows you to monetize your site and buy traffic.
TrafficStars is loaded with helpful features, such as smart targeting and pricing, dynamic targeting parameters, and real-time bidding for maximizing revenue or reaching the target audience through numerous ad formats.
Generating 5B impressions daily, TrafficStars is quickly becoming one of the most prominent advertising networks that shouldn't be ignored. All of its services can be paid off with Bitcoin and more.
Cointraffic

Here's yet another ad network, but this time, created exclusively for crypto companies and audiences. Cointraffic is perfect for driving a highly targeted crypto audience through numerous ad formats, such as banner or native ads, as well as press releases written by professional content writers.
On top of it, Cointraffic makes it easy to monitor and analyze daily performance reports, and if you encounter problems, you can have a personal manager to help you out.
Companies like BitPanda, KuCoin and CoinDeal found success advertising their services through Cointraffic on top-quality crypto sites like Bitcoinist, CoinGecko, AMBCrypto and many more, and so can you.
As always, Cointraffic services are available for Bitcoin and other cryptocurrencies.
Honorable mentions (too good not to include)
Here are some noteworthy places that do not fit in the industries above but deserve mention anyway.
Torn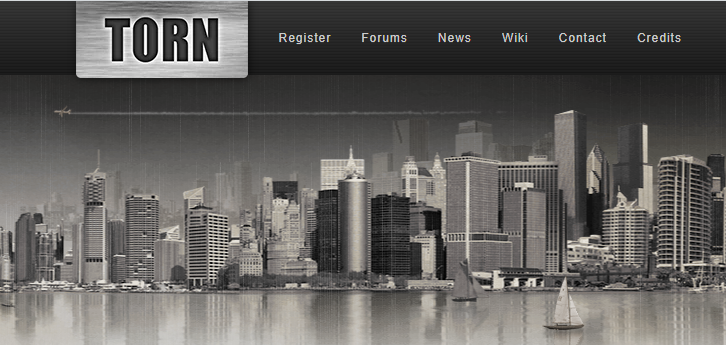 Have you ever played a deep, engaging and immersive text-based MMORPG game where you can literally be anyone and do anything? If you want to try something like this, Torn is the way to go.
Despite being released way back in 2003, Torn kept developing and expanding to this day, thus becoming the leading online strategy game with a staggering amount of things to do and ways to play.
Join a faction, collect and trade items, invest in Torn City stocks, do missions, race cars, get married, start a company, get a job, take education courses, visit a casino, play poker, invest in the bank, program viruses, read or write for the Torn City Times newspaper, buy multiple properties, travel, hunt, and a lot more.
With 40,000 active players every day, Torn is at the very peak of the genre.
Want to be the best? Purchase donator packs or subscriptions to get in-game benefits, such as more points, a larger energy bar, faster energy regeneration, and other amenities. Although the game is free, some extra goodies are obtainable with Bitcoin and many other cryptocurrencies.
Alternative Airlines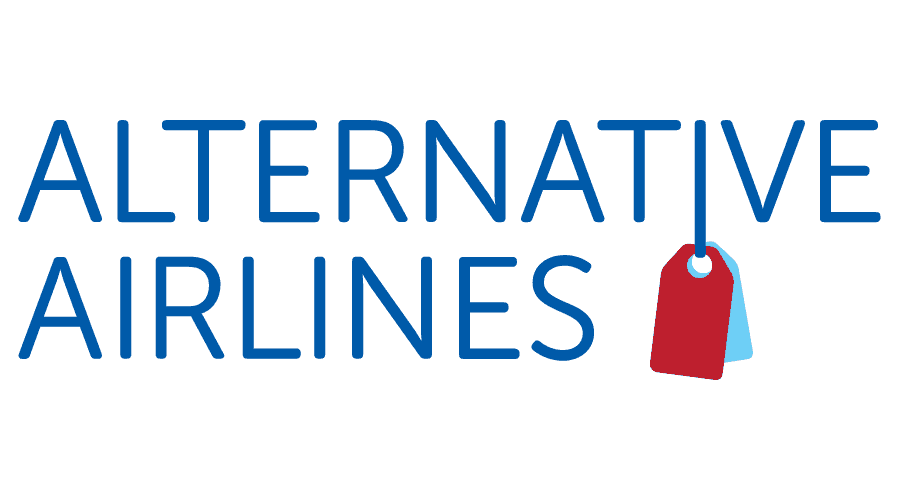 Here's another fantastic service for people that love to travel by flying – Alternative Airlines.
Several things make Alternative Airlines unique. First, it allows booking flights anywhere in the world with over 600 airlines to choose from. Secondly, you can buy plane tickets and pay later by spreading the costs across several flights.
They even offer Cancellation Protection to your booking if something unexpected happens and you can't make it to your flight. But, best of all, every flight booked can be paid off with numerous tokens and cryptocurrencies, including Bitcoin. What's not to love?
IPRoyal

If you're ever in need of a top-notch proxy service, don't look further than IPRoyal.
IPRoyal offers proxy services with close to 3M IPs for all occasions, for example, collecting stock market data in real-time at multiple markets, gathering accurate SERP data from various search engines without location restrictions, and more.
Proxies can be helpful in many situations, and IPRoyal has various proxies, whether you need one for yourself or your business.
Here are even more merchants that accept BTC
Be mindful that this list is not exhaustive, and many more merchants are willing to take BTC payments. Find more merchants in CoinGate's merchant directory.