Company Updates, Crypto Payments, Crypto-Friendly Merchants
BitTorrent Token (BTT) added to CoinGate payment gateway!
Last updated: July 17, 2019 3 min read
We're excited to introduce the latest addition to our payment gateway – BitTorrent (BTT) token! A newly introduced asset is good news for merchants, BTT owners and all those looking for easy ways to buy it.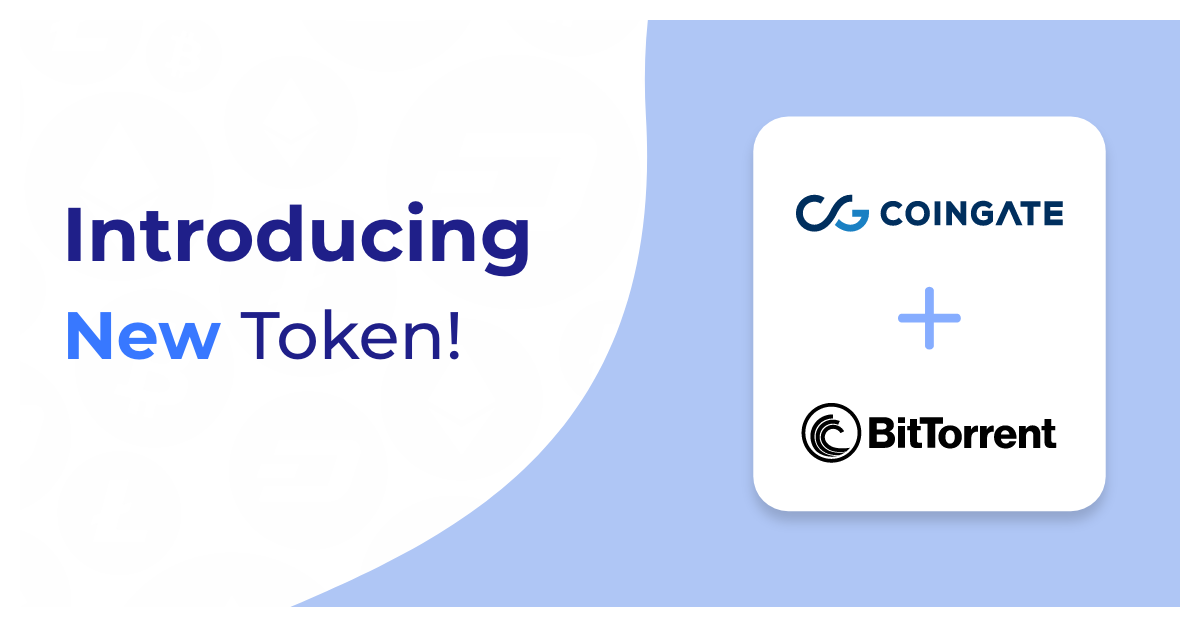 The new native coin allows our vendors to accept the BitTorrent token as payment with our provided merchant tools, together with all other digital assets we have. And they don't need to lift a finger – we will enable BTT payments automatically! However, users can always disable the coin in the invoice options menu. 
Native support for BTT token also gives a chance to control the coin's settlement options, meaning that merchants can convert BitTorrent earnings to fiat currency, other accessible digital assets, or keep it as it is. 
Learn how to customize the merchant's invoice page
For traders, we offer a simple approach to obtaining BTT. If you're a casual trader at CoinGate, you already know that we offer multiple payment methods to buy the crypto you want. In the case of BTT, you can now purchase it using SEPA/international bank transfer, credit card, mobile balance, Skrill, Neteller and more. 
Learn how to either buy or sell BitTorrent token and other cryptocurrencies on CoinGate. 
What is BTT?
Most know BitTorrent as a popular peer-to-peer (P2P) protocol for sharing large files. With over 100 million users, the company offers popular torrent downloading applications for Windows, Mac and Android. 
In June 2018, TRON acquired BitTorrent with the intention of introducing blockchain and a token into the company's popular decentralized applications. BitTorrent Speed, a feature that's been live since last week, rewards and connects users with BitTorrent (BTT) tokens to improve the download speed of torrents for millions of users. 
As adoption of the feature grows over the coming months, the company aims for its popular Windows-based torrent downloader to become the most extensive blockchain application in the world.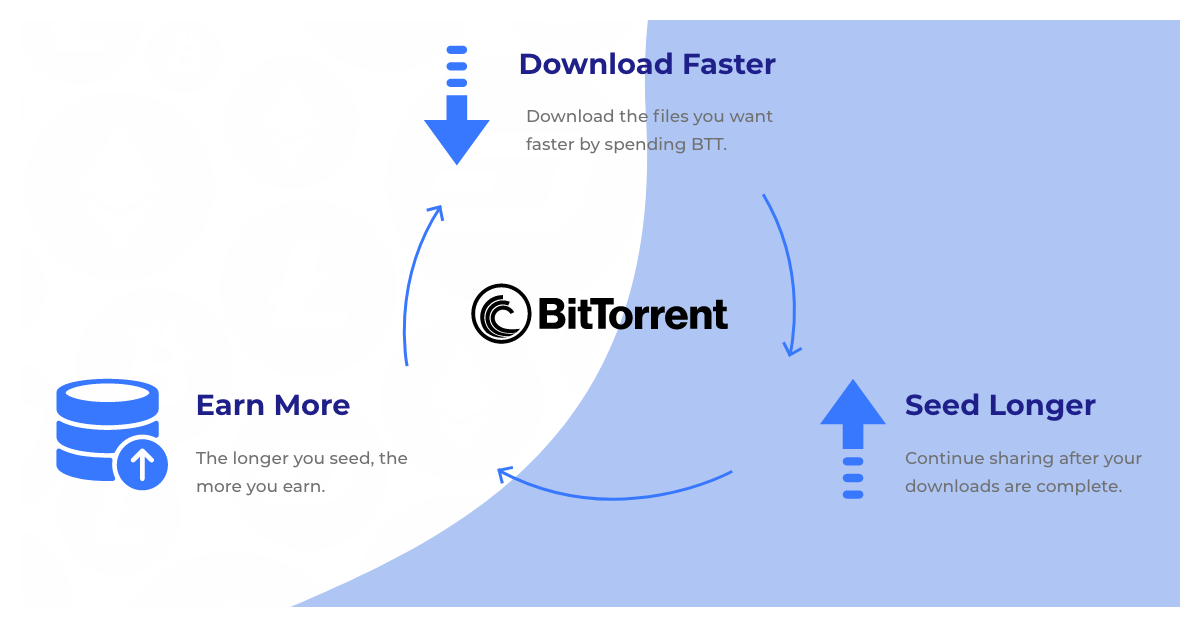 Before BitTorrent Speed, users had no reason to continue sharing a file once the download was finished. Now, users who continue sharing can earn BTT when they seed and provide bandwidth, or spend BTT for faster downloads. More information can be found at https://www.bittorrent.com/speed/. 
These tokens can then be stored in a built-in wallet and can be exchanged for TRON (TRX) tokens through a decentralized exchange.
According to TRON founder Justin Sun, this is a significant first step towards the decentralization of the Internet, and an opportunity to introduce the concept of cryptocurrency to millions of people worldwide. 
And even though BitTorrent has its own virtual currency, peers can still download and use the client the same way as before. Hence, BTT will serve as an addition to the existing protocol. 
More integrations coming soon!
Our family of the native digital assets is getting bigger as time goes by. We can promise you that BTT is not the last cryptocurrency to join our payment gateway. Don't worry – we will keep you updated! 
If you want to be the first to hear all the latest news, consider subscribing to our blog! Just enter your email below, and we will inform you every time we publish something new!