Crypto Payments, E-Commerce Plugins
CoinGate Releases Wix Integration For Crypto Payments
Last updated: January 10, 2023 5 min read
Wix is a popular, innovative website builder offering cleverly designed templates, advanced SEO and marketing tools so that anyone can establish an efficient e-commerce vehicle.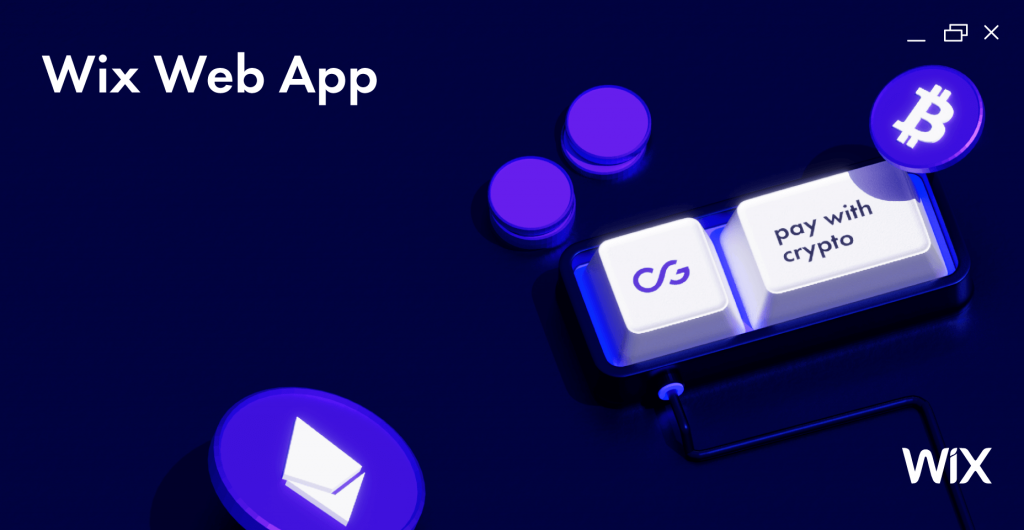 As one of the world's leading website builders, you can bet Wix has the necessary tools to satisfy the needs of online merchants worldwide.
And, from now on, CoinGate services are no exception – Wix users in Germany, Lithuania, Spain and the Netherlands are able to connect their stores to the CoinGate payment solution, adding a new payment method to the online store's checkout page as a result.
Upon setting up Coingate as a payment provider, customers of Wix merchants can pay for goods or services using Bitcoin (+ Lightning⚡) and +70 other cryptocurrencies.
On the other hand, merchants can withdraw their collected proceeds in Euros, US Dollars, British Pounds and other currencies into a bank account or keep coins as they are.
The CoinGate integration is currently available for Wix users in Germany, Lithuania, Netherlands and Spain.
Note that a verified CoinGate business account is required to use this service. Register here.
Use this step-by-step guide to set up the CoinGate crypto payment method on the Wix store.
Why choose the CoinGate payment option for a Wix store?
CoinGate might be one payment provider out of many, but it's certainly amongst the best and most flexible options when it comes to accepting crypto payments, no matter how big or small a merchant is.
Let's go through some of the advantages of the CoinGate payment processor that Wix users will undoubtedly find valuable, likely beyond their initial expectations.
An entirely automated payment solution for cryptocurrencies
Suppose you're not keen on constantly maintaining your payment methods. In that case, we have good news for you – once set up, CoinGate's solution becomes fully automated and guides the shopper through the whole payment experience seamlessly without a need to keep an eye on it.
CoinGate sources real-time cryptocurrency exchange rates automatically and then accurately reflects them during a customer's payment cycle in your local currency, so just relax and let the payments roll in.
There's nothing much else to do once it's configured – all payments will be collected, processed, and converted to other currencies or a single currency, depending on your settings.
These funds are then paid out to your cryptocurrency wallet or to a bank account (EUR, USD, GBP) automatically and periodically or on demand.
Tools for order management, tracking, and accounting
By signing up with CoinGate, users get access to an account dashboard equipped with tools that every merchant needs to run a successful business.
Those include tracking the status of orders, exporting relevant data for accounting reasons, adding other users to the account with specific permissions assigned, managing payout currencies and addresses, and more.
Bitcoin Lightning Network payments are enabled by default
BTC Lightning Network is the next big thing in crypto payments, and CoinGate merchants have this option enabled by default.
With that, any merchant can receive Bitcoin payments via CoinGate's Lightning Network public node, a feature that many hardcore crypto-friendly consumers will appreciate as it reduces transaction fees and improves its speed.
Refund orders paid with cryptocurrencies
Refunding customers, especially those who paid with cryptocurrencies, can be daunting if done manually.
CoinGate made the refunding process easier and less time-consuming by implementing a refund system into the dashboard.
Read this article to learn more about how it works and what it can do.
Customize invoice
Every shopper lands on a CoinGate invoice during the payment. Here, merchants have the flexibility to make some changes.
For example, merchants can add or remove cryptocurrencies from the invoice and change their positioning. Other customizable features include:
Extending the invoice expiration time beyond the default settings;
Setting the prices of your merchandise in your local fiat currency;
Configuring the invoice to accept slightly underpaid or overpaid orders.
Custom currency settlement options
While customizing the invoice, merchants also can decide whether the received cryptocurrencies should be exchanged for other coins during the payment process.
In other words, it's up to the merchant to decide in what form he wishes to withdraw funds collected through the CoinGate invoice.
There are several options:
Keep a coin in its original form. If you get paid in ADA, you can keep it. Simply attach an ADA wallet to your account and request a payout.
Convert crypto earnings to fiat currencies. Let's say you got some orders paid in several different cryptocurrencies. You can exchange these coins for fiat currency (EUR, USD) and receive payouts directly to a bank account.
Exchange one cryptocurrency for another. You might collect many LTC payments but request a payout in the form of BTC or another cryptocurrency.
Even more reasons to accept crypto payments
Everything mentioned above refers to reasons why the CoinGate solution might be a perfect fit for your business model. Yet, cryptocurrencies have inherent qualities that make them a superior payment method, whether CoinGate is involved or not.
We're talking instant cross-border payments, lower transaction processing fees compared to credit cards or bank transfers, no risk of chargebacks, not to mention the attention you get from crypto communities, a competitive edge in the market, and an opportunity to serve the unbanked population.

These and other reasons are covered in more detail in another blog – why it's worth having crypto payment methods. Be sure to check it out!